It's the time of the year for gifts, eggnog, and all-around cheer. While we love winter wonderlands, we understand if it's just a little too cold to go outside at the moment. Instead, take a minute to cozy up in front of a warm fireplace and check out 1871's greatest hits from this past year -- in case you've been out of the loop on Twitter, here are The 12 Days of 1871.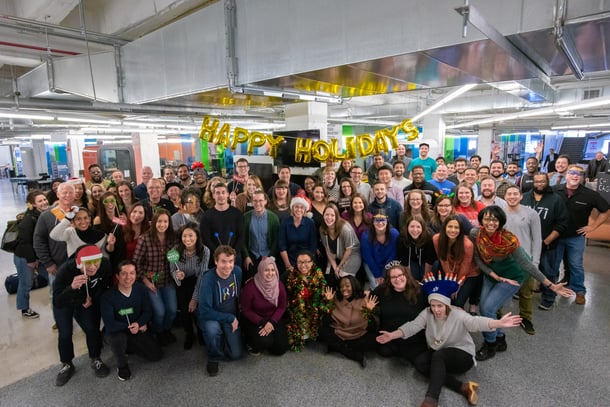 _
Before we get started, we wanted to take a moment to thank our entire community -- 2018 was a tremendous year for our organization and none of the amazing initiatives and highlights listed below would have been possible without our amazing ecosystem of members, innovators, partners, mentors, investors, entrepreneurs, and more. We exist to inspire, equip, and support founders to build great businesses and your support is essential to our mission. Thanks again for everything that you do, and we can't wait to grow and achieve greater heights with you in 2019.
12.

For the 12th Day of 1871, we look back at 1871 CEO Betsy Ziegler's trip to the World Economic Forum in China. Accompanying her on this trip to help represent Chicago and discuss global issues were entrepreneurs from Heretik, Anomalix, and Xent Studios.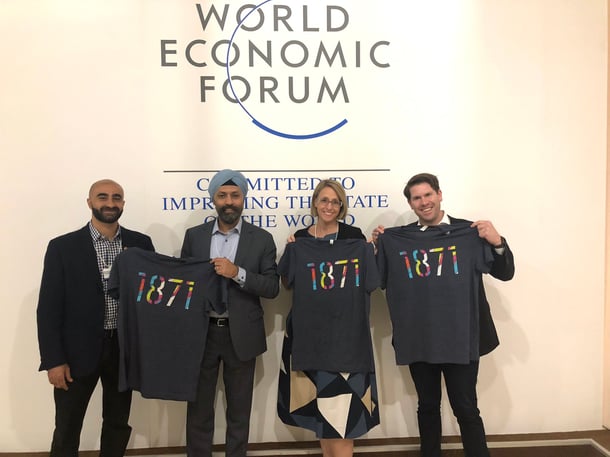 11. For the 11th Day of 1871, we remember the exciting launch of The Food Foundry, a Chicago-based accelerator program by Relish Works built in partnership with Gordon Food Service and 1871. The Food Foundry supports, connects & propels innovative food startups.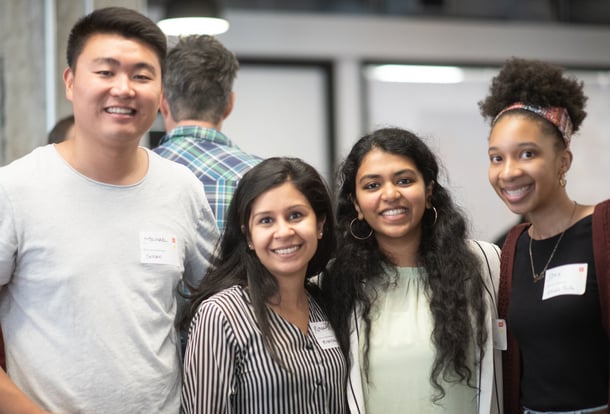 10.

For the 10th day of 1871, we fondly look back on our 5th Annual Campus 1871 where over 100 students from Chicago universities joined a weekend-long initiative with startup

simulations and workshops. Shout out to all of our amazing participants!

(Photo by Greg Rothstein)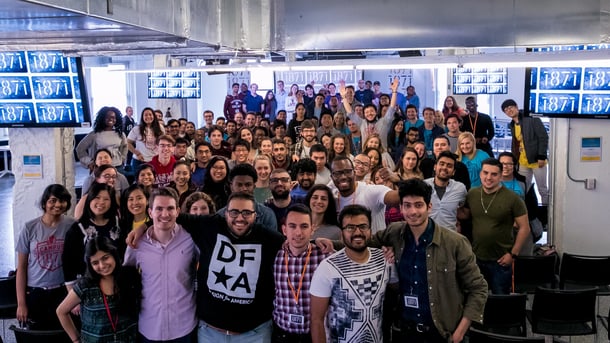 9. For the 9th Day of 1871, we celebrate 1871 member Genivity and their incredible win at our Demo Day for their unique A.I. SaaS platform which took them to Google's pitch competition in San Francisco. Way to go!

(Photo by Greg Rothstein)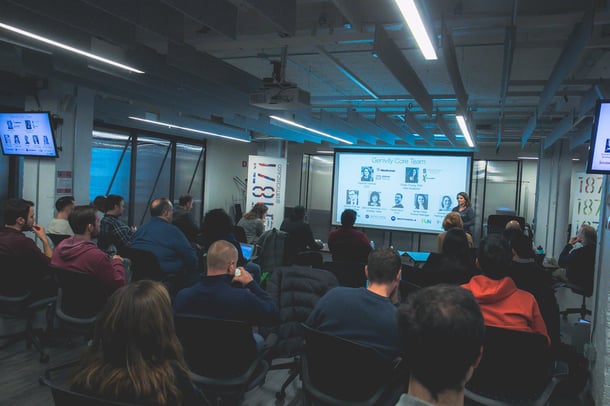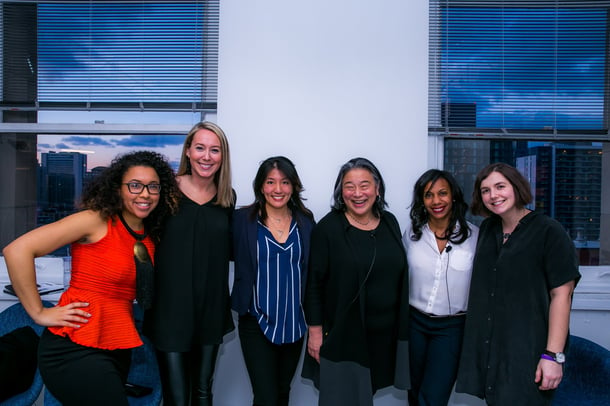 7. For the 7th Day of 1871, let's take a moment to appreciate the incredible roster of 400+ alumni companies that help make 1871 a thriving ecosystem of innovation. Special shout out to Mark Lawrence of SpotHero who paid a visit to share his story.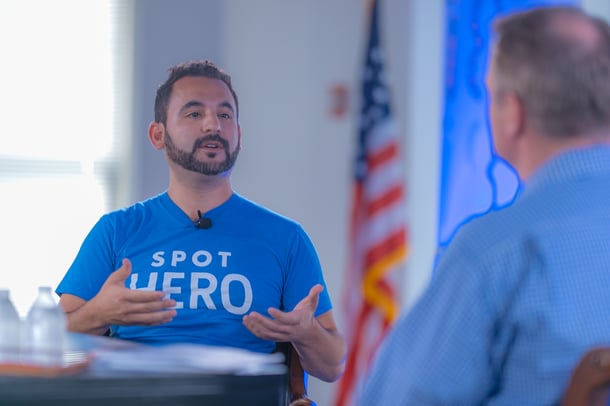 6. For the 6th day of 1871, we're giving a BIG shout out to our past Latinx Incubator cohorts 3 & 4, WiSTEM cohorts 7 & 8, and our AMP cohort who all embody the passion and hustle it takes to be a trailblazing entrepreneur. (Photos by Greg Rothstein and Victoria Messina)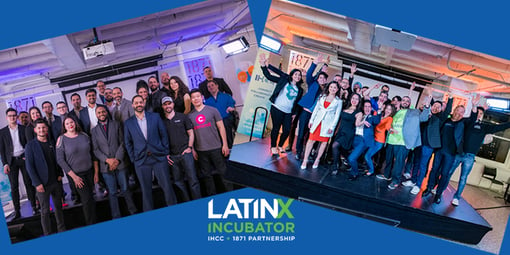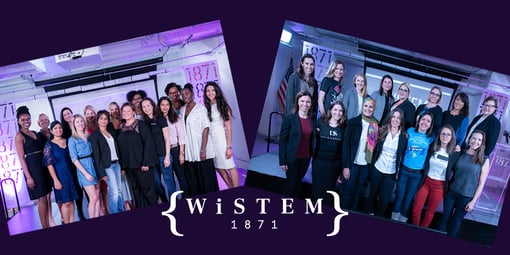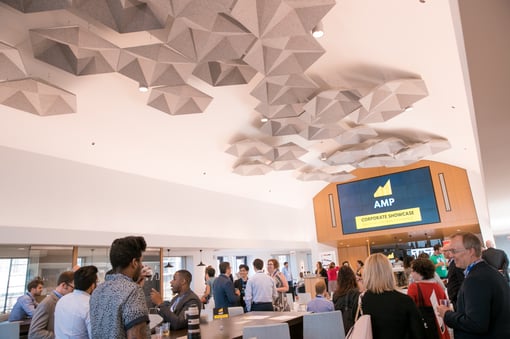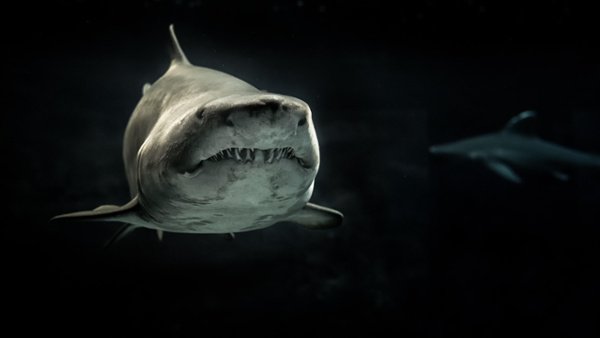 4. For the 4th Day of 1871, we're celebrating our Momentum 2018 winners Reverb and FourKites, who were both recognized for their trailblazing companies and stellar innovation. Way to go!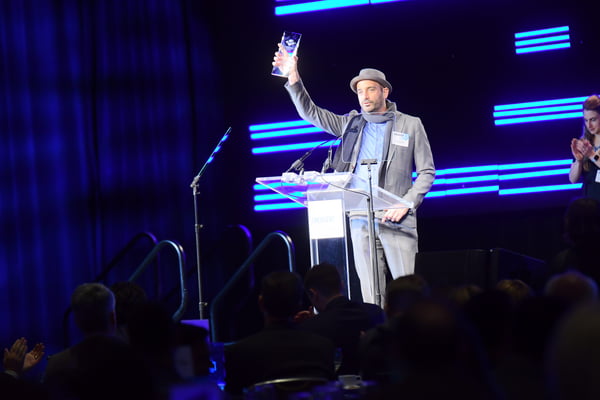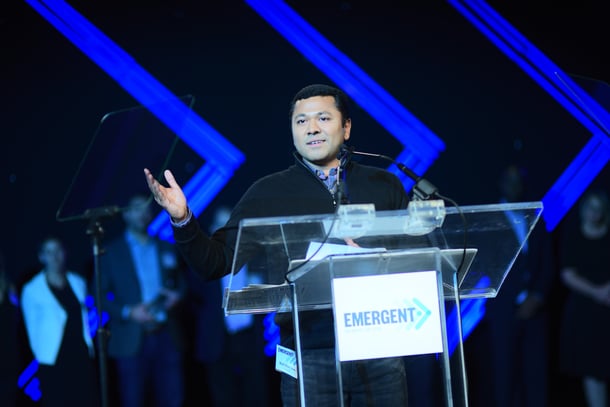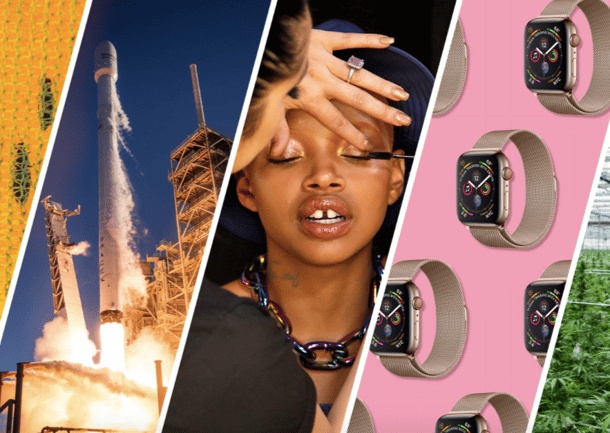 2. For the 2nd Day of 1871, we're honoring our first female CEO of 1871, Betsy Ziegler! Her vision and passion for tech and entrepreneurship is making 1871 one of the best places in the world to build a business.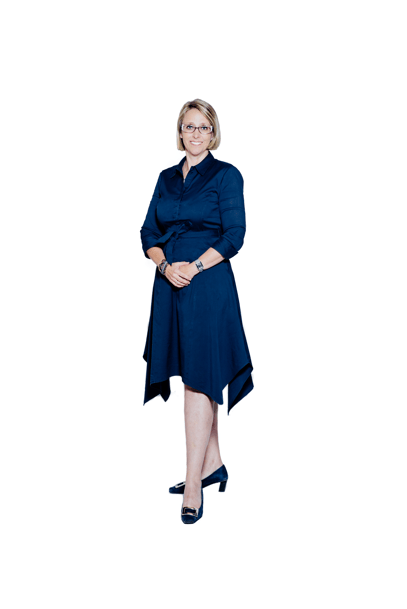 1. For the 1st Day of 1871, we're topping off the Holiday season by celebrating our rank as the #1 university-affiliated incubator in the world! It's been an incredible year and 2019 looks even brighter. From all of us at 1871, Happy Holidays!
That's it folks! These are the 12 Days of 1871. We hope you've enjoyed our list of highlights for this year, but stay tuned -- there are plenty more to come in 2019!
A big thank you once more to everyone in the 1871 community. It takes a village and with your help, we've put Chicago on the stage as a global tech hub. Thank you for an amazing 2018, and we look forward to building, innovating, and growing with you in the new year.