They can smell blood from up to a quarter of a mile away and it's hard not to tremble when they gawk at you and flash their seven rows of 45 teeth. They are the Sharks (cue Jaws music here), and they're tenacious, self-made millionaires and billionaires that don't have time for lousy ideas. But while the sharks are scary, the treasure is often worth the trip; that's why we asked Dan Stelmach, a recent Shark Tank guest and Co-Founder of ChangEd, to share some tips on how entrepreneurs can dive -- and thrive -- in the tank.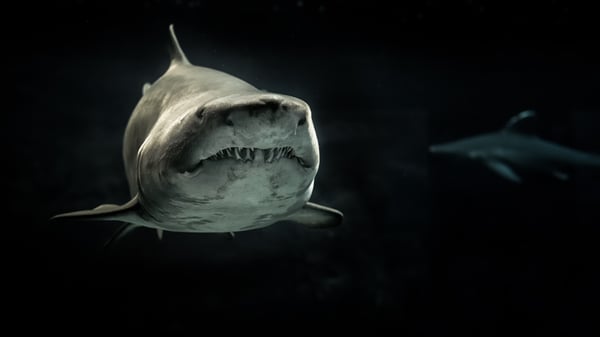 Photo Courtesy of Pexels
What does it take to get on Shark Tank?
It's a question that many entrepreneurs have pondered at least once, but most have quickly dismissed the thought as fantasy -- after all, only one percent of every 45,000 applicants secures an opportunity to pitch their ideas in front of the Sharks. Yet, despite the odds, any hard-nosed entrepreneur can make it on the show as long as they have tenacity, personality, and, like anything else -- a little bit of luck.
Take ChangEd for example. ChangEd, an 1871 member company that makes it easier for students to pay off their debts and loans by using spare change, appeared on Shark Tank in January and secured a quarter-million investment from Mark Cuban. ChangEd CFO and Co-Founder Dan Stelmach had watched Shark Tank since he was young, so you can only imagine how excited he was when the popular reality show reached out to him after discovering his company through the product sharing website Product Hunt -- just one month after they launched.
"In general, the whole experience was amazing, but it was also a rollercoaster. You apply and then come the weeks of not knowing; finally, they reach out to you and say 'okay, this is the next step.' From there, you answer questions, fill out documents, and then there's another couple weeks of not knowing. It's less of 'I'm going to be on Shark Tank and that's exactly what's going to happen, and more of okay -- I'm going to take this opportunity and let's see what happens."
Prior to his appearance on Shark Tank, Stelmach and fellow ChangEd Co-Founder Nicky Sky (who is also his brother), spent an entire week preparing their pitch by rehearsing it on long walks and in their California hotel room. And while preparation is imperative, Stelmach says that showmanship is just as valuable for entrepreneurs who are looking to secure investments from the Sharks.
"It's TV, you have to be entertaining, or quirky, or whatnot. One little secret is to try and express yourself and your personality as much as you can because that's what the sharks want to see. They know that this is your business so they want you to talk about that but it's also television, so you have to make it fun."
And that's exactly what Stelmach did. He knew that this was a once-in-a-lifetime opportunity, but he didn't want to overthink things; instead, Stelmach focused on enjoying the experience, hitting a few major points about his business, and telling ChangEd's story. His advice for entrepreneurs seeking a spot on the tank is oft repeated but rarely followed.
"The key is to simply be yourself and express who you are because you can't just say 'hey this is my business, this is what I do,' and all that. They are really going after the people as much as they are the product, so you have to have passion. When applying, I would recommend going to one of the open calls. A lot of people that I met on the show actually went on an open call and it ties back to being yourself because you get a chance to express yourself more in front of the people that make those decisions."
And you know what?
It worked.
Follow Dan on Twitter @Danstel456 or learn more about ChangEd right here.