Over 100 students from several Chicago-area universities gathered at 1871 from April 13 - 15 for the fifth annual Campus 1871 event; a weekend-long initiative that simulates the realities of launching and running a startup. The event, which is held once a year, includes hands-on training, workshops, mentorship and coaching, and culminates in a pitch competition – where participants can win a temporary membership at 1871.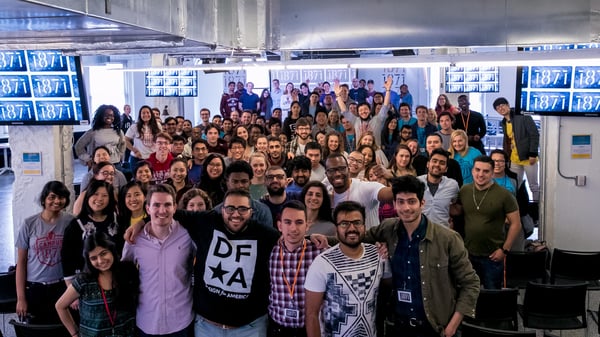 Over 100 students from several Chicago-area universities participated in this year's annual Campus 1871 event.
If there was ever any doubt to the aspirations and abilities of the next generation of entrepreneurs, then they were quickly quelled at this year's fifth annual Campus 1871 event. Held once a year between 1871 and its major university partners, Campus 1871 is a weekend-long program where students can come together to share ideas and build an original startup business plan with mentoring and coaching from 1871 entrepreneurs. It was a weekend packed with laughter, excitement, and a whole lot of sweat as competing teams drew up plans, built businesses, and prepared for a pitch competition in front of a panel of Chicago's top tech leaders.
We've shared some of Campus 1871's most memorable highlights below.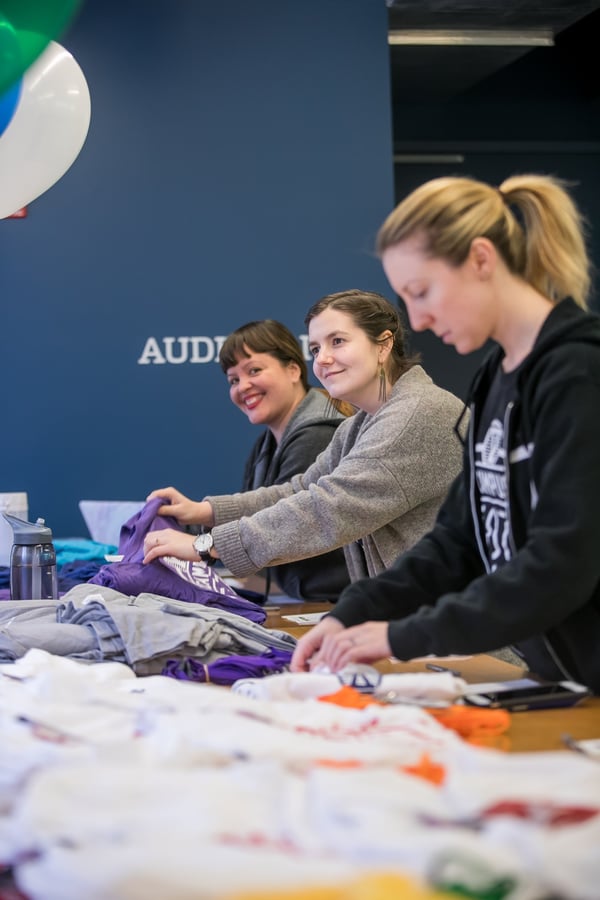 1871 team members organize Campus 1871 materials and resources in eager preparation for the event.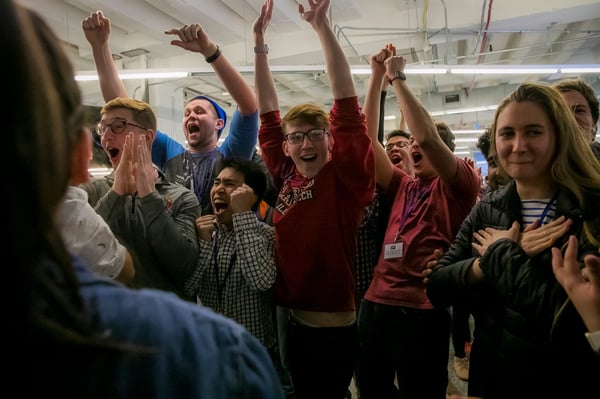 It begins! Students from seven Chicago-area universities celebrate the official launch of Campus 1871.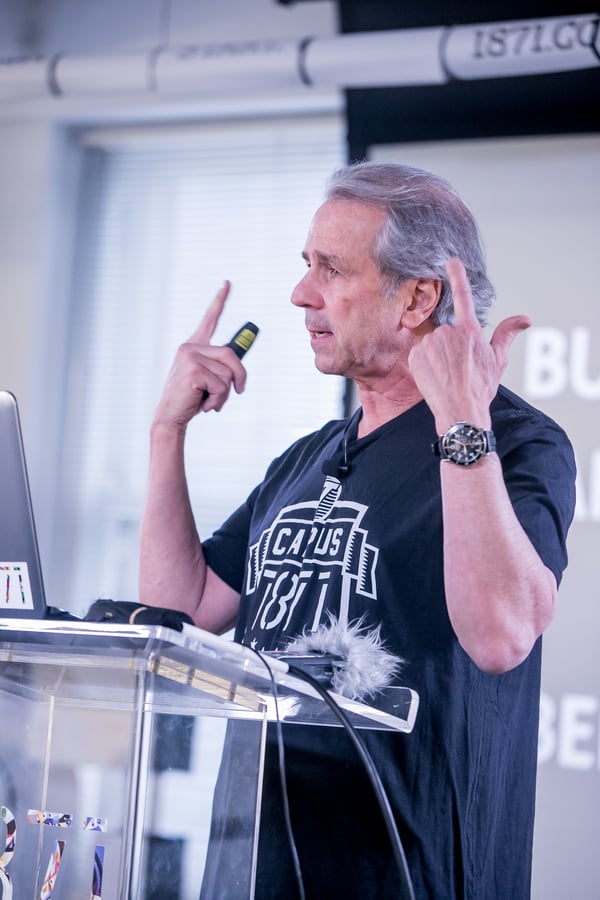 Former 1871 CEO Howard A. Tullman addresses Campus 1871 participants with a keynote speech about innovation and entrepreneurship.
"We're thrilled to welcome Chicago's most entrepreneurial students to this year's annual Campus 1871 event to celebrate five years of collaboration between 1871 and our university partners. With this event, we are continuing to mold future entrepreneurs and cement Chicago's reputation as a forward-moving technology community that is providing real value for the next generation of founders and business leaders." – Howard A. Tullman, CEO, 1871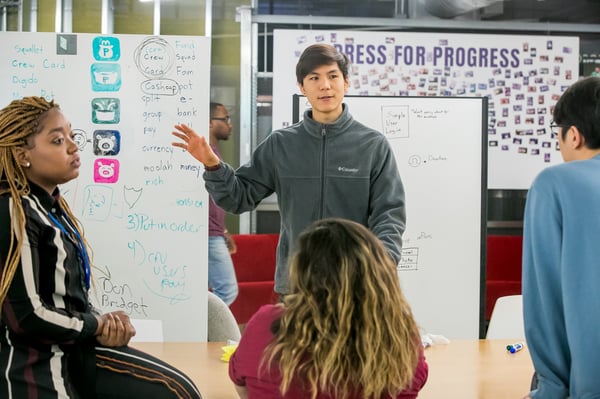 Once participants are divided into teams, they begin drafting business models and strategies.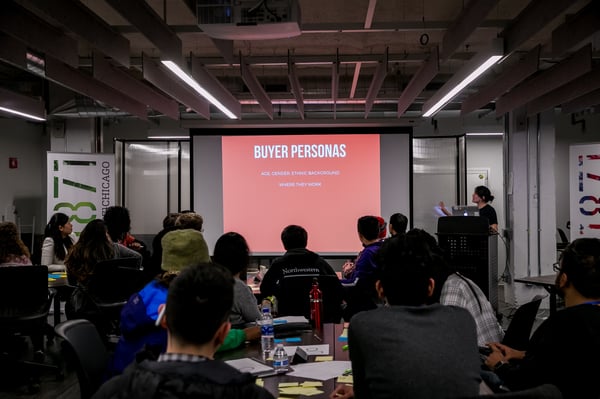 Students learn business communication tactics and techniques at a workshop hosted by Vanessa Yeh, Vice President of Brand, Marketing, and Communications at 1871.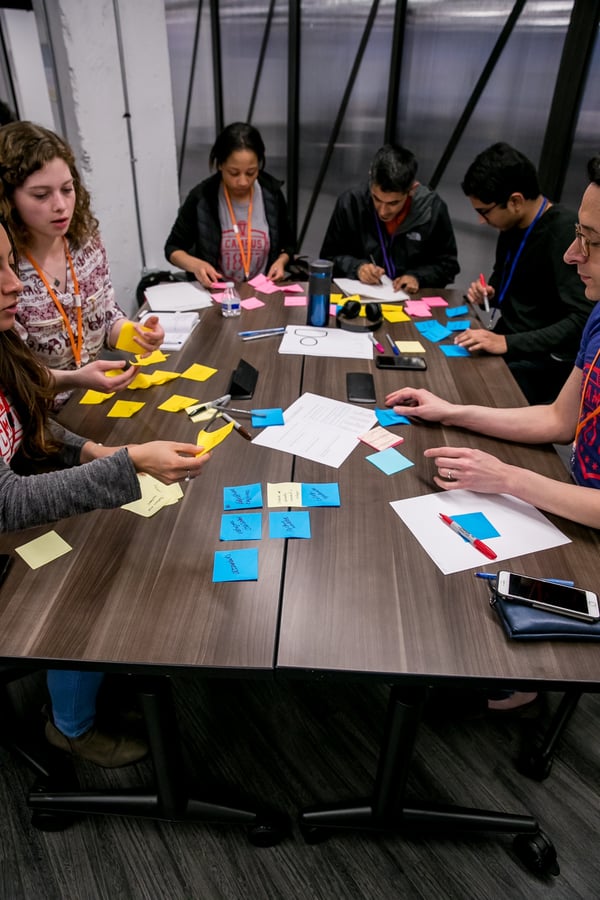 Students at Campus 1871 use sticky notes to share ideas during a brainstorm session.
"This will be our second year at Campus 1871, and it is one of the highlights of the year for our students. It offers practical, real world value, and I'm excited to see how it will shape future entrepreneurs for years to come." – Bruce Leech, Executive Director, Coleman Entrepreneurship Center at DePaul University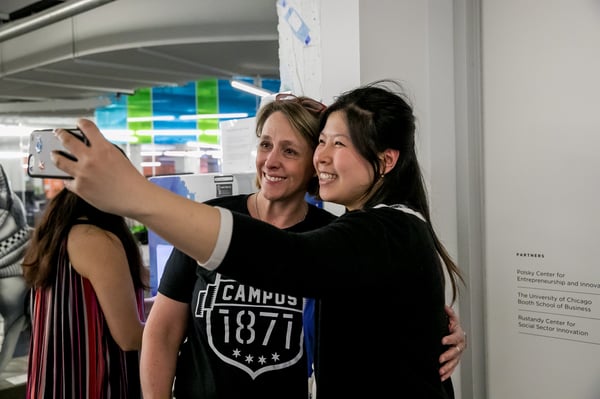 Students take a break from their activities to take a selfie with 1871 CEO Betsy Ziegler.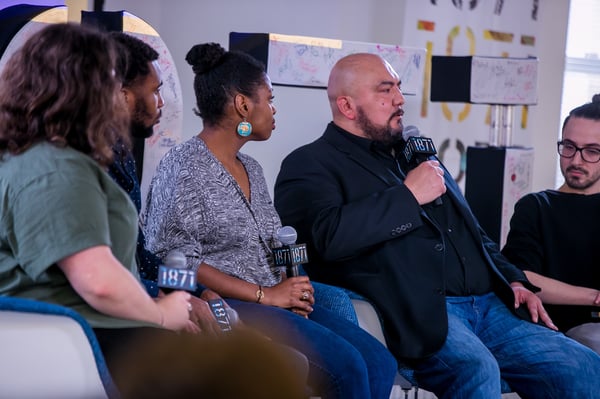 Victor Abundis, COO and Co-founder of Interpreter Tap and graduate of the Hispanic Tech Incubator, shares business advice with students during a panel discussion on startup life.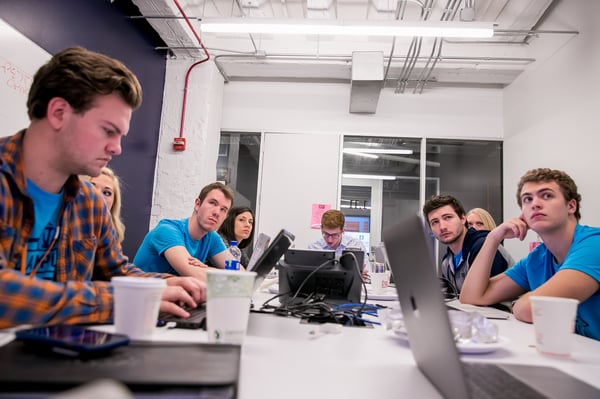 No rest for the weary; students work late into the night to prepare their presentations for the final pitch competition.
"As a part of the staff here at 1871, I work closely with startups from around the region, and, as a former Campus 1871 participant, I can say without a doubt that it closely mirrors the current startup environment. It's an event that replicates the accelerated atmosphere and high level of collaboration you'd find at a real startup." – Amy Kamin, Programming Intern, 1871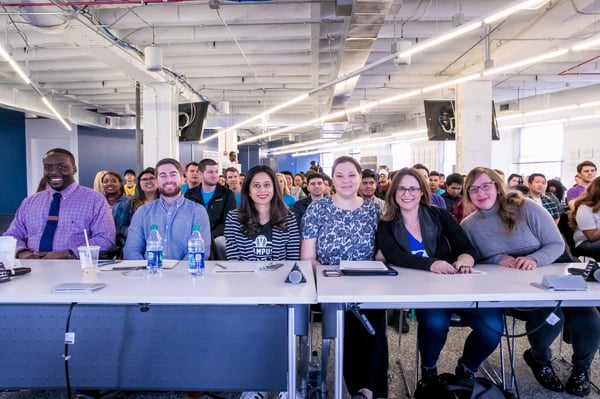 The judges for this year's Campus 1871 pitch competition (from L to R): Andre Johnson, Founder of LiveEquipd; Stephen Ross, Analyst at Hyde Park Angels; Disha Gulati, VP of Business Development and Corporate Engagement at 1871 and Founder and CEO of Style545; Ivette Trevino, Director of Events at the IHCC; Jamie Migdal, Founder and CEO of FetchFind; and Mary Novokhovsky, Founder and CEO of Respirare Medical.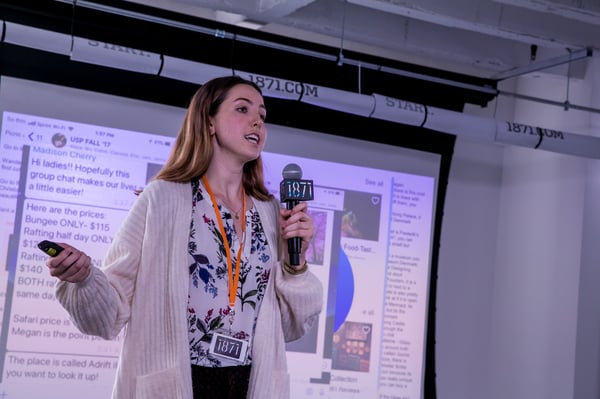 Let the pitching begin! Students have three minutes to pitch their company and two minutes for questions from the judges.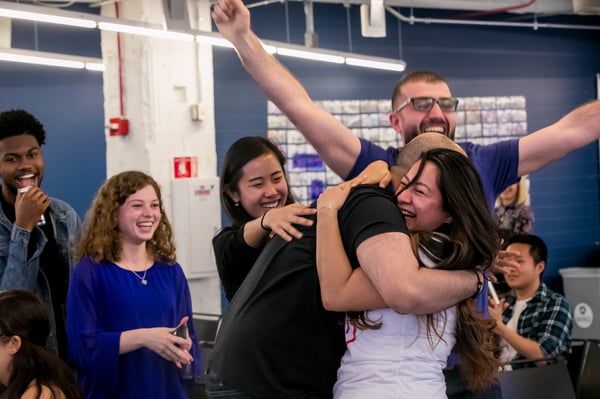 We have a winner! The winning team triumphantly celebrates their achievement after a well-deserved victory following an unforgettable weekend of hard work and professional growth.
This year's winning companies were:
1st Place

: Bridge – a platform that that helps immigrants and refugees with STEM backgrounds find jobs in the United States.

2nd Place

: Restructure – a two-sided platform where citizens can quickly and cost-effectively report infrastructure needs to their city or municipality.

3rd Place

: Better Bet – a platform that helps you make and track fun bets and wagers with friends.
Although we only crowned one winner at this year's Campus 1871, we want to congratulate each and every single student who participated and, of course, a big, big thank you to this year's mentors and volunteers. For all those who took part in this past weekend's startup courses, technical workshops, and pitch competition -- we salute you; we were proud to host such a dedicated, passionate, and ambitious group of students and we can't wait to see how your innovative ideas will shape the future.
To learn more about Campus 1871, follow this link.