To close out our 8th birthday week, let's look back on what's been happening at 1871 over the last 12 months! In short, we've created valuable partnerships, won awards, expanded the diversity of our membership, and are now directly supporting in the fight against COVID-19.
Won't you take a walk down memory lane with us?
07.01.2019
THE ECE AND 1871 ELECT LARRY EPPLY AS CHAIRMAN OF THE BOARD OF DIRECTORS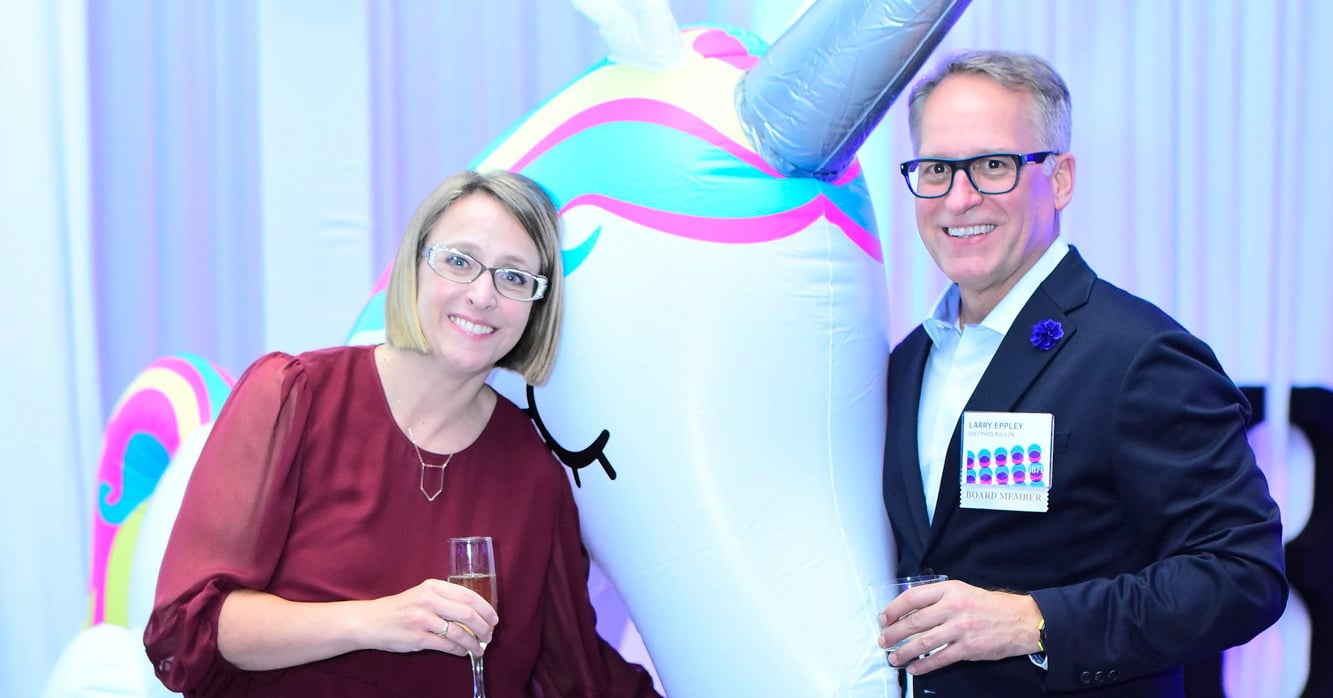 About 10 months ago, Larry Eppley succeeded Jim O'Connor Jr. -- the Chairman since January 2003 -- as the Chairman of the Board of Directors for the Chicago Entrepreneurial Center (CEC) and 1871. Larry is the Managing Partner of Sheppard, Mullin, Richter & Hampton LLP's Chicago office.
"I'm honored to serve as Chairman," Larry said in June of 2019. "Having been part of this organization since its pre-1871 days and watching startup after startup grow and flourish under 1871's support and guidance, I am excited for this next chapter. I look forward to leading the Board and working closely with senior leadership to continue our mission of supporting entrepreneurs on their path to building high-growth, sustainable businesses, creating jobs, and fostering Chicago's tech ecosystem. Jim's hard work and legacy has really paved the way for our future."
09.16.2019
1871 ANNOUNCES WISTEM'S 10TH COHORT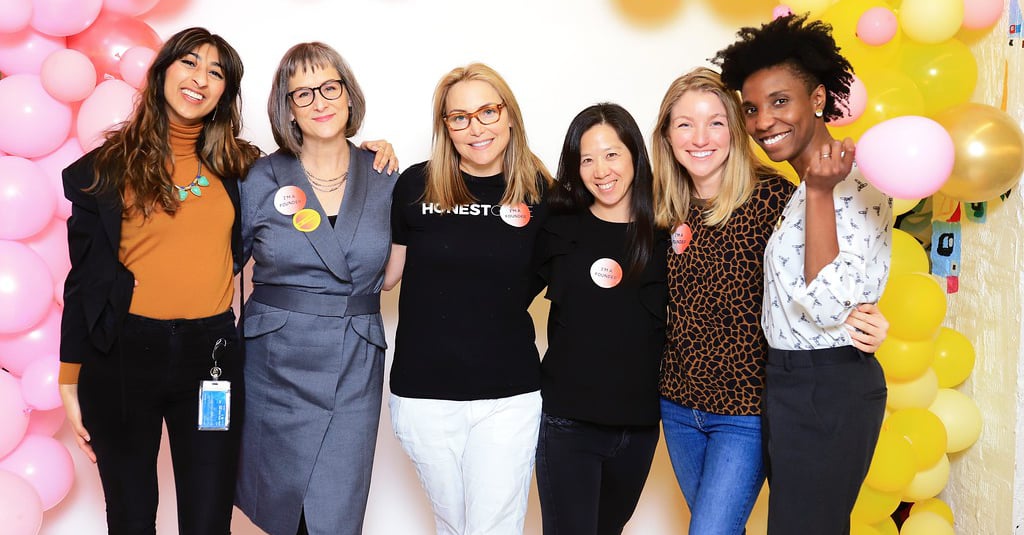 We proudly launched the 10th cohort of WiSTEM, our 12-week, women-only accelerator program that connects entrepreneurs to capital, community, and technology resources. The ten 1871 member companies included in C10 of WiSTEM are Balodana, Cloche Invest, emBorrow, LawCo, Honest Game, LeveledPro, LifeWeb, Manifest, Roady Social, and Tight Ship Advisors.
"The WiSTEM bar is higher than it's ever been," said Rachael Feuerborn, VP of Member Experience. "I'm extremely proud of how hard our team has worked to continuously improve the impact WISTEM has on the founders' trajectory. Not only did we select 10 amazing startups for this cohort but also developed resources and content for pre-WiSTEM companies in our efforts to continue to be the best place for female founders to build extraordinary businesses."
Learn more about the latest WiSTEM initiatives, email Alysha-Aubrey at aa@1871.com.
09.19.2019
THE 12TH ANNUAL MOMENTUM AWARDS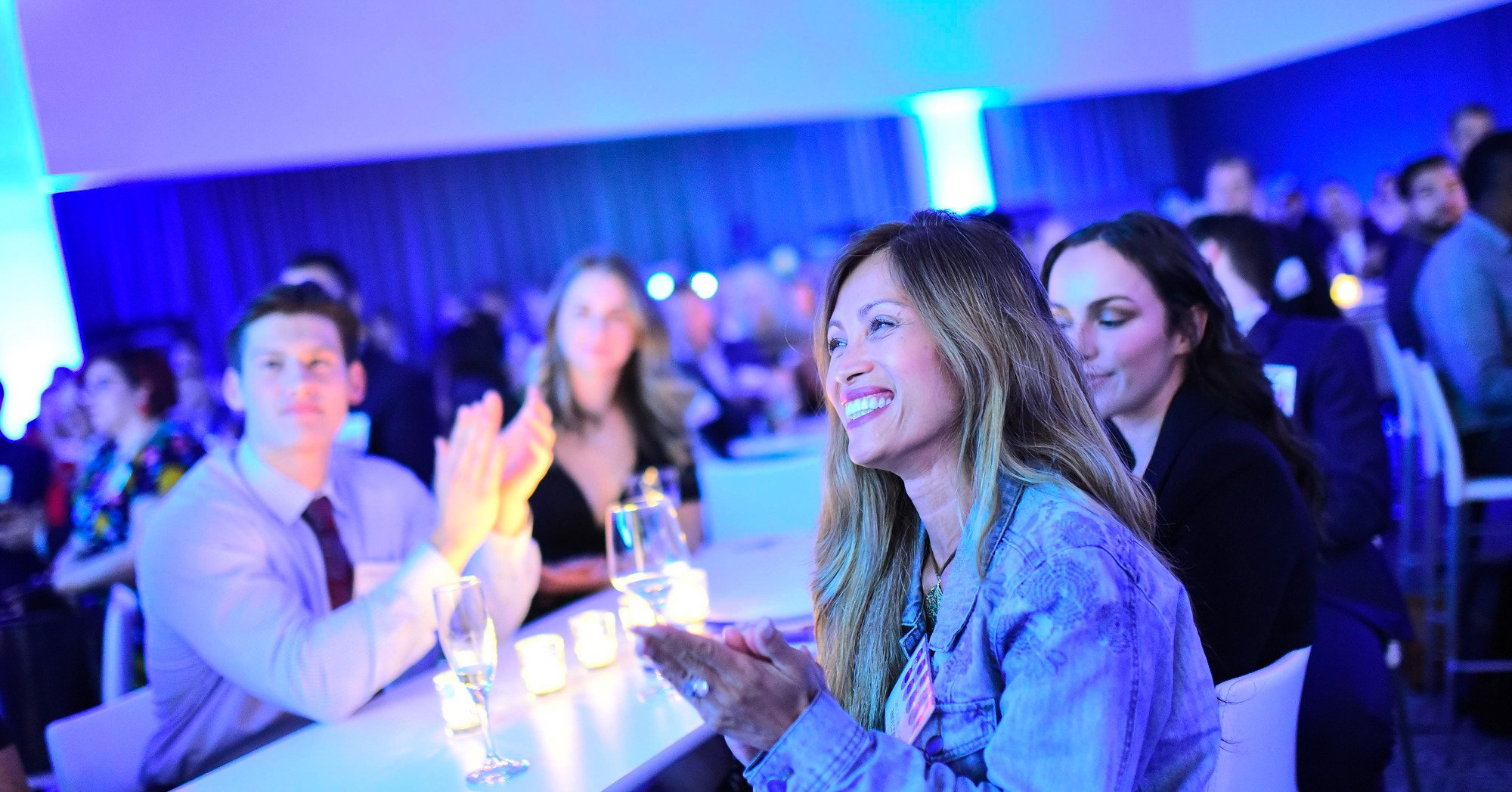 1871 hosts the Momentum Awards every year to celebrate and honor Chicago's best and brightest in technology, innovation, and entrepreneurship. At this past year's awards, a number of extraordinary founders and companies were recognized for their impact and accomplishments. The awards and awardees included:
Browse all photos from Momentum 2019!
10.01.2019
THE BMO HARRIS/1871 INNOVATION PROGRAM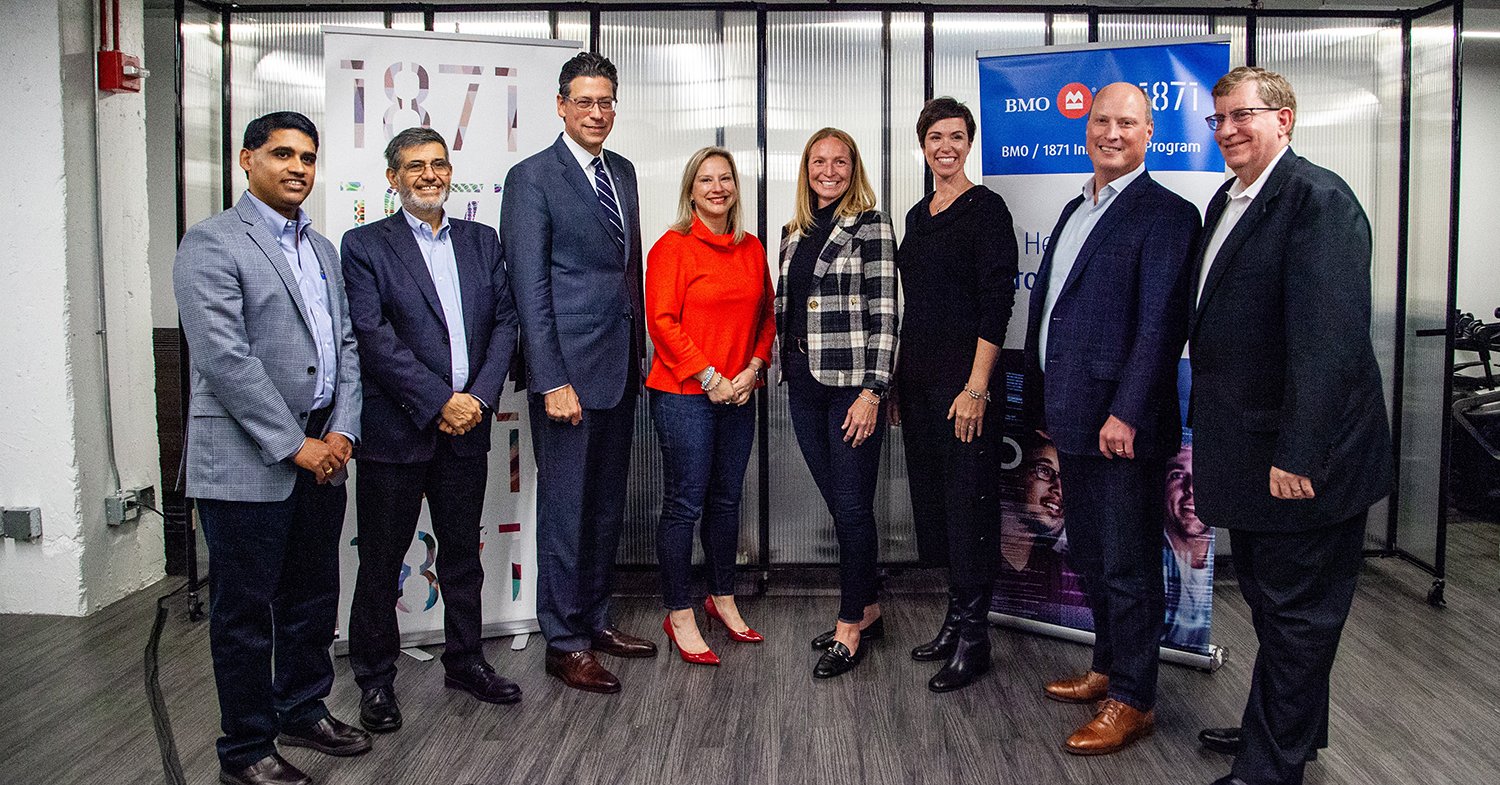 In October, BMO Harris Bank and 1871 announced the three finalists from the BMO Harris/1871 Innovation Program. In first place was Holberg Financial, in second was XSELL, and in third was Manifest, a WiSTEM alum from our 10th cohort!
This three-month mentorship program, which launched in March 2019, focused on mentoring startups that have created services or solutions for the financial sector, offering insights and advice to customers, or helping identify customers' banking needs. This was the first year the program was opened to startups nationwide.
Learn more about the partnership, program, and the finalists here.
11.06.2019
1871 RECOGNIZED AS THE WORLD #1 PRIVATE BUSINESS INCUBATOR AND MOST PROMISING - WOMEN FOUNDERS

1871 was recognized at the World Incubation Summit in Doha, Qatar on November 6 for achieving the status of World #1 Private Business Incubator and Most Promising - Women Founders. UBI Global, the Stockholm-based intelligence company and community, known for high-quality intelligence, assessment, and mapping of business incubation, released the top lists of business incubators and accelerators as assessed in the World Benchmark Study 2019 -2020.
"This wonderful and well-deserved recognition is a testament to the energy and dynamism of our tech community and the result of countless individuals working together to make Chicago the global leader in entrepreneurship and innovation that it is today," said Mayor Lori E. Lightfoot. Not too shabby!
Read more about our exciting recognition!
11.20.2019
1871 LAUNCHES PYROS

1871 PYROS, which has now graduated two cohorts, officially launched at the end of November last year. This initiative fundamentally changed the membership experience at 1871, providing members access to a white-glove approach for resources, tools, mentors, workshops, curriculum and peer groups tailored to where each startup is in their development cycle.
The 1871 Founder Experience Team works alongside the founders to determine their startup's needs, goals, and growth pace, they are placed into their cohort, and any respective affinity peer groups, that will maximize their potential. Founders can find themselves in one of the initiative's four stages:
Explore: For early stage products or ideas
Build: For proofs of concept and market viability
Launch: For product introduction to markets
Grow: For scaling their startup and developing customer retention
The third PYROS cohort will begin on June 22, 2020. Members that are not already taking advantage of the program can email membership@1871.com to get involved.
12.17.2019
FOOD FOUNDRY LAUNCHES SECOND COHORT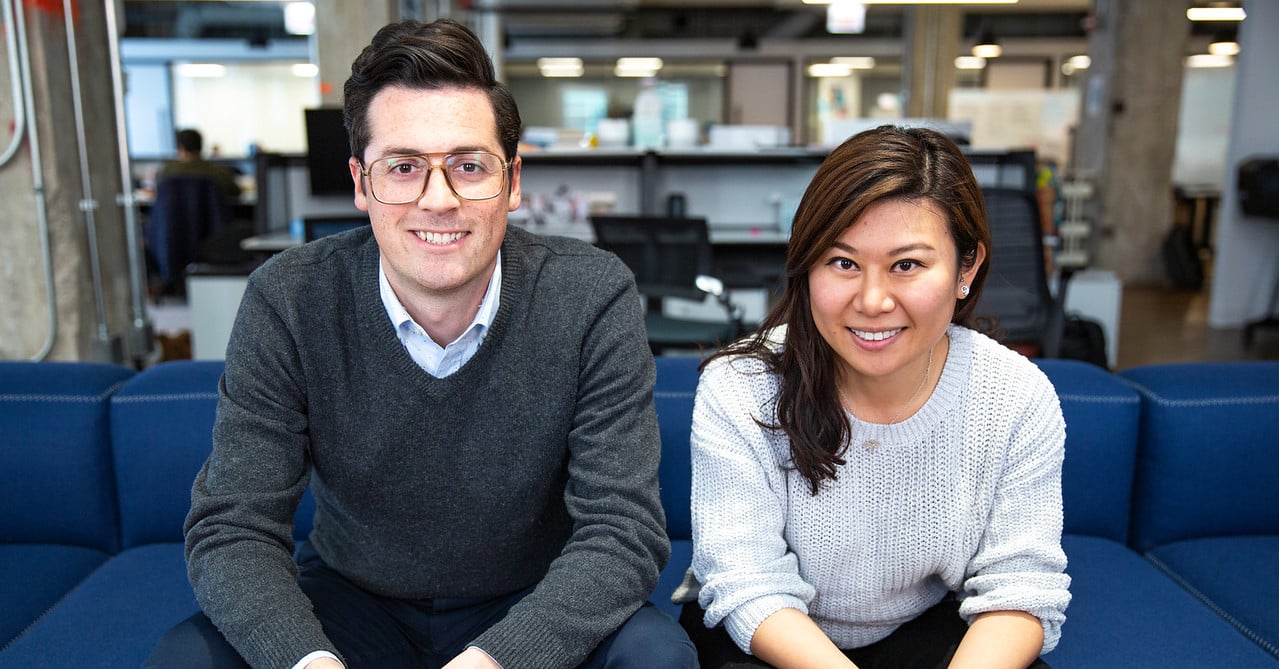 Food Foundry, the Chicago-based growth accelerator by Relish Works, in partnership with Gordon Food Services and 1871, launched its second cohort in August. The Food Foundry program was invented to support, connect, and propel innovative startups who are reimagining the food industry by combining the resources of a national foodservice distributor ⁠— Gordon Food Services (GFS) ⁠— with a premiere regional startup ecosystem at 1871.
The program gives participants $75,000 in venture capital funding each, mentorship from GFS and 1871, membership to 1871, dedicated office and meeting spaces, and access to Relish Work's co-investor network to raise capital for scaling operations, among other benefits.
Food Foundry will be holding its second Demo Day virtually on May 14!
01.27.2020
1871 AND mHUB ANNOUNCE OFFICIAL PARTNERSHIP
This may be a surprising title considering how closely linked we are with our Chicago tech incubator colleagues at mHUB, however, our official partnership was penned at the beginning of the year. The partnership provides reciprocal memberships at a half-off discount when joining the other organization.
This partnership is a natural progression for 1871 and mHUB, as we are both deeply supportive of other like-minded organizations that bolster innovation in Chicago.
Read more about the partnership!
02.18.2020
1871 ACQUIRES ITA
In February, 1871 announced that it would acquire all assets and programs of the Illinois Technology Association (ITA). The fusion of these two organizations provides Chicago startups, growth scale companies, and enterprise organizations with support from ideation through growth and innovation, all under one roof.
Since the merger, both organizations are now located within 1871. However, all programming, for both the legacy ITA and legacy 1871 members, is taking place virtually as we work to keep our community safe and healthy.
Learn more about the 1871 and ITA merger!
03.06.2020
1871 HOSTS INTERNATIONAL WOMEN'S DAY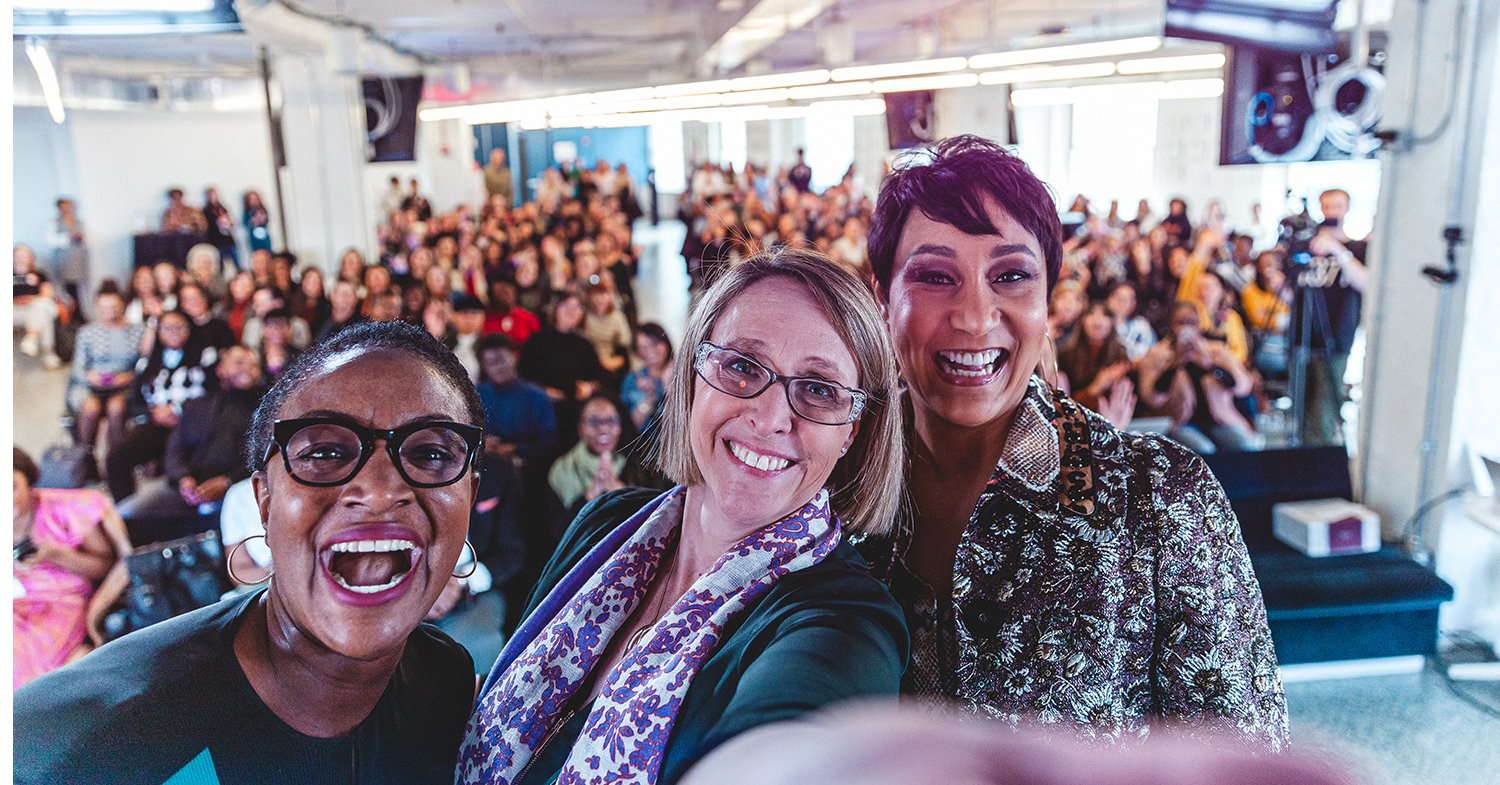 On March 6th, 1871 celebrated International Women's Day with a full day of programming sponsored by Discover Financial Services. We kicked off the day with a fireside chat with 1871 CEO Elizabeth Ziegler, Wanji Walcott, Chief Legal Officer at Discover and Julie Loeger, President — US Cards at Discover.
Attendees then took part in two tracks of workshops and panels: Entrepreneur and Professional Development. We wrapped up the day with a keynote address by Desiree Rodgers, CEO of Black Opal Beauty and former Social Secretary to President Barack Obama.
Check out the recap!
03.16.2020
1871 GOES VIRTUAL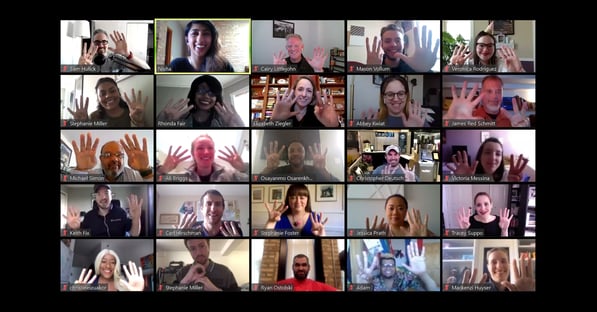 Within a few short weeks of Illinois' Shelter in Place order, 1871 went completely virtual. Our full suite of resources — including our mentors, programming, events, and digital tools — are now available to founders as they stay home to save lives. We are leaning hard into our digital tech-stack and are now happy to share that the goods are there and basically unaltered, except for the fact that you can now wear slippers to work without shame.
Learn more about 1871 Virtual.
03.17.2020
EXPLORING EDUCATION EQUALITY IN STEM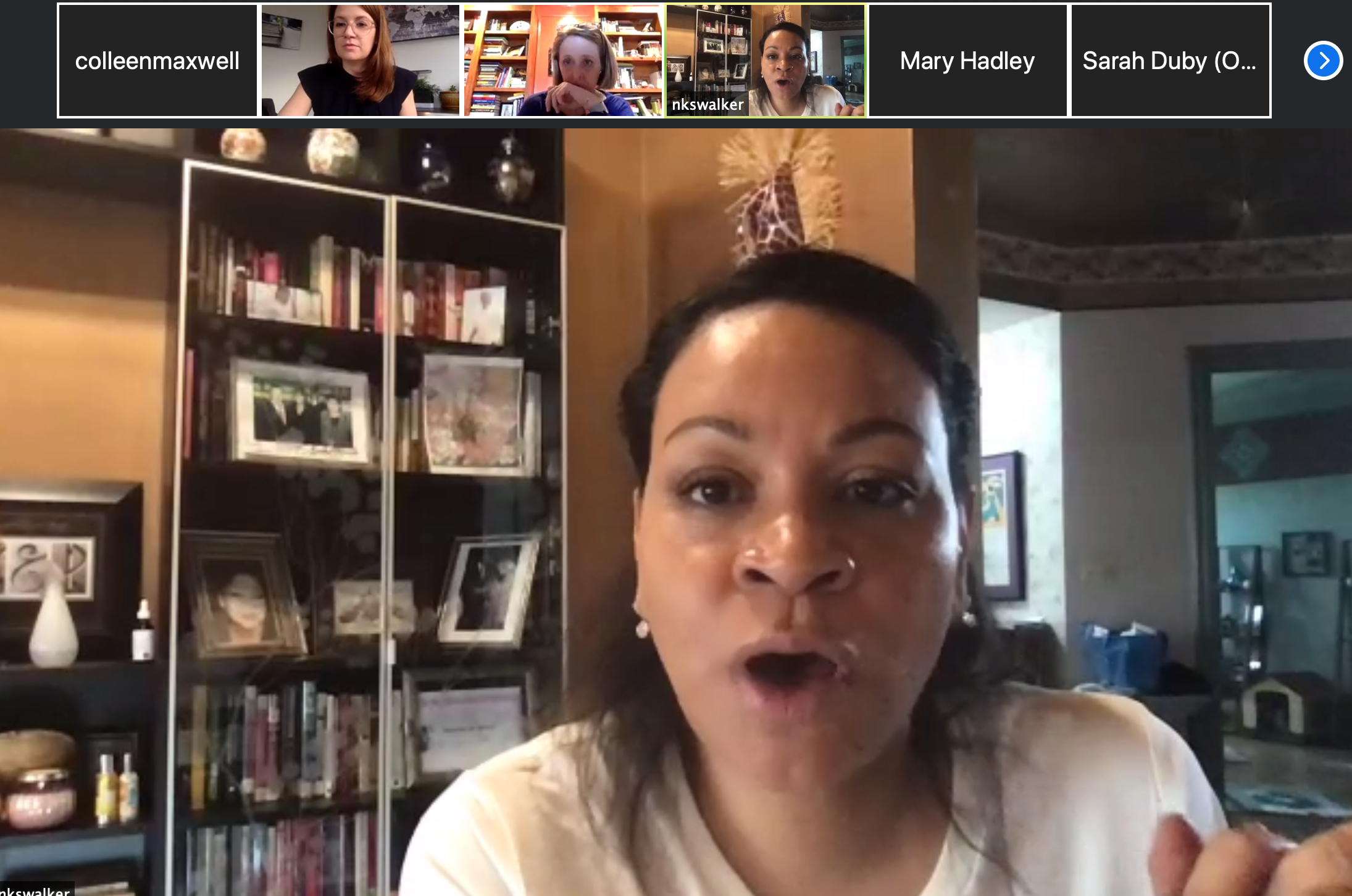 We are excited to share that we hosted our first-ever virtual Policy Forum powered by the Kauffman Foundation! The topic of this Forum was the role of STEM education in building a diverse future workforce. We brought together a panel of leaders with varying perspectives from WBEZ, MakerGirl, and Project Exploration to discuss the issues and take attendee questions.
Read more about the topics covered and get involved with the fight for educational equality! Check out our full blog post on the Kauffman Policy Forum!
Read the Policy Forum recap!
03.19.2020
mHUB, MATTER, AND 1871 JOIN FORCES TO FIGHT COVID-19

We joined our colleagues at mHUB and MATTER to create the Chicago Proactive Response: COVID-19 coalition. Our goal is to mobilize the regional innovation community to pivot their time, resources, products and/or businesses to fight the biggest challenges presented by the COVID-19 pandemic. To date, the communities' network of innovators and front line industry experts have shared insights and ideas, and volunteered their time to work on solutions to help in this important fight. We hope to expand those efforts and continue to support those working to solve problems during this crisis. For more information: CPRCOVID-19.com.
"Our network of entrepreneurs, founders, partners, growth and scale stage companies are a critical, solution-forming resource to the community. The time is now for us to come together and collaborate to have a significant impact." - Betsy Ziegler, CEO at 1871.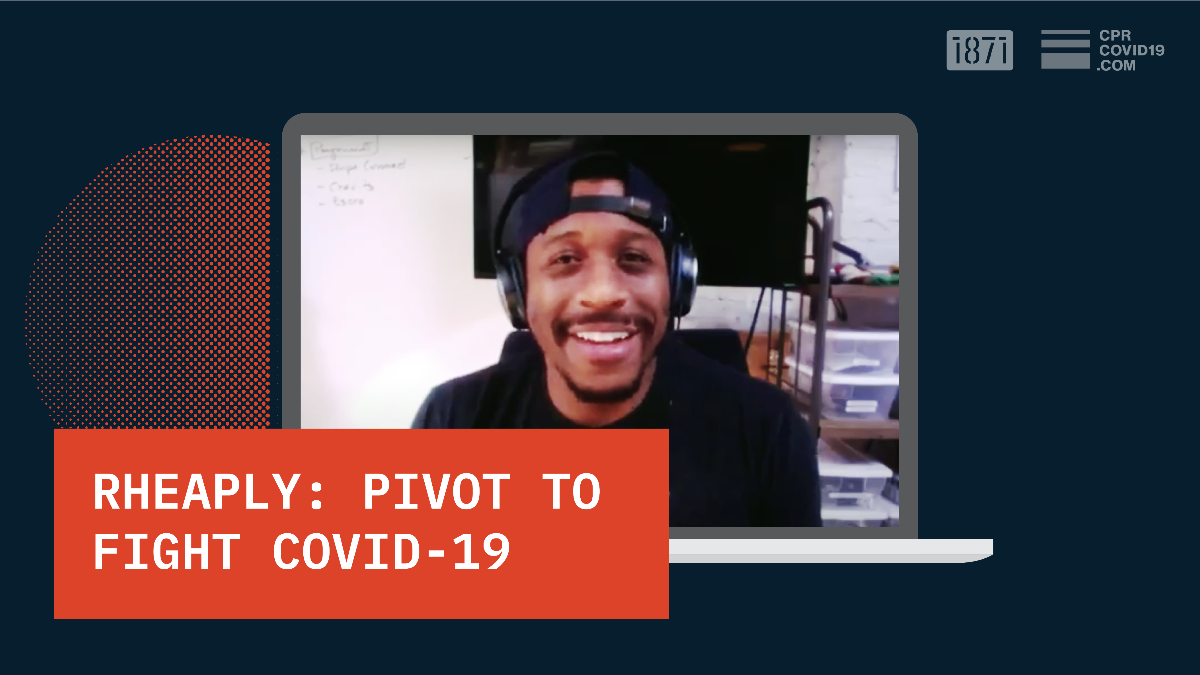 A number of 1871 companies, alumni, and partners are creating active solutions right now and we are sharing their stories across our different mediums. A recent success has been 1871 alumni, Rheaply, who launched their ERx asset sharing platform last week. The platform enables medical professionals who need supplies to request resources and provides a place for organizations with medical supplies to post and repurpose them to fight COVID-19.