Yesterday evening, 12 women entrepreneurs from Chicago's tech and entrepreneur community showcased their businesses in front of a full auditorium at 1871. The showcase, which helps each founder generate leads and connect with investors, officially marks their graduation from our seventh WiSTEM cohort. To celebrate this achievement, we asked them to share their experiences and most memorable moments with us in their own words. From tough moments and challenges to triumphs and business breakthroughs, we hope you enjoy hearing their stories as much as we did.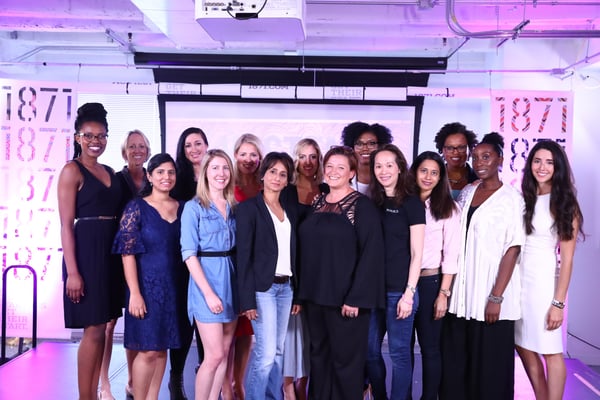 A big thank you and congratulations to the women entrepreneurs of our seventh WiSTEM cohort!
Last night, Chicago's business and tech communities came out for an evening full of business pitches, networking, and food and drink specifically catered from 1871's ChiBuys program, which supports women- and minority-owned food vendors the region. The showcase event, which is a culmination of WiSTEM's 12-week curriculum, also signifies that the women entrepreneurs of Cohort 7 have graduated from the program.
As the Cohort 7 graduates move on to the next phase of their entrepreneurial journey, we've asked them to look back and share their thoughts and reflections on the program -- here's what they said:
Congrats once more to all the innovators and pioneers who made up our seventh WiSTEM cohort -- here's to you and an unforgettable 12 weeks of hard work, triumph, and sisterhood!
Are you a women entrepreneur looking to grow your business? If so, make sure you apply for a spot in our next WiSTEM cohort. Applications for the Fall 2018 cohort are open now through Monday, August 6th at 8:00 a.m. CST.