The healthcare and insurance industry can be strenuous at times but Karrie Sullivan, CEO and Founder of Culminate Health, is building a solution that empowers employers to regain control over the quality and cost of their health plans. In this interview, Sullivan shares her insights on the healthcare finance space, supporting female founders, and why it's important to break the rules every now and then.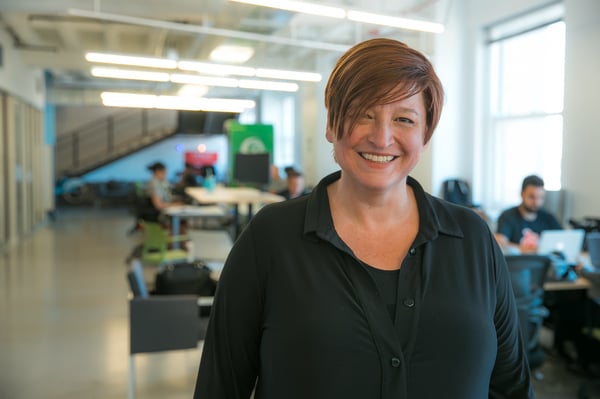 In the United States, 60 percent of insured lives are covered by a self-insured employer, which means that many employers ARE then insurance company. Employers manage consultants, third-party insurance administrators, lots of middlemen, who often have heavily manual processes and legacy systems. Karrie Sullivan, CEO and Founder of Culminate Health, an Insurance tech company focused on empowering employer funded health plans, consultants, and third party administrators (TPA's) they work with to negotiate and manage plans directly with healthcare providers.
"There is a lot of conflict of interest, middlemen, and inefficiency involved in the industry, so it's no wonder that only seven percent of Americans trust their insurance company. It's a micro-economic problem and employers aren't really able to manage healthcare risk today. We apply AI and blockchain technology to empower employers with the systems and data to better manage pricing negotiation and the quality of their provider networks at scale as well as facilitate change and improve transparency in the ecosystem."
In fact, it was an issue that Sullivan's family had first-hand experience in.
"After spending a year debating employer healthcare problems and solutions with my mom - who's a 30 year HR and benefits pro - and other industry experts, I realized how broken the system is and how fixable it is. There is a direct relationship between quality and cost in healthcare. Employers, brokers, and TPA's have started to realize that managing their networks on price is a losing proposition. If they want to arrest and reduce their cost they have to create a direct relationship between price and the quality of care. That's where the right technology and data provided to the industry change-makers can really make a difference."
Sullivan's ultimate goal is to improve population health, or a high quality of healthcare for an entire group of people. It's an ambitious objective -- but one that can have far-reaching benefits; after all, a healthier society will bring about improved health outcomes at a lower cost. Luckily, Sullivan can leverage more than 20 years of experience building databases, assembling CRM systems, leading marketing campaigns, and more for Fortune 200 companies like Ford, Navistar, Nissan, and Infinity. But even with all of her technical expertise, Sullivan says that her search for a strong network has remained her greatest challenge.
"I'm a small town girl. I come from Findlay, Ohio. I have blue collar parents and I went to a mid-tier school -- I didn't go to Harvard or anything, and I don't know many CEOs. That's not the world that I travel in so I'm trying to expand and grow that part of my life."
And so Sullivan began her search for a community and eventually found WiSTEM, 1871's 12-week accelerator for women entrepreneurs. She says the program has helped her build important connections, but also provides her with the opportunity to step into the dual roles of both student and teacher.
"WiSTEM is an opportunity to focus and invest in myself along with the other women who are members. They have a wealth of experience that I can learn from, and I have a range of experience that I hope I can deliver to them as well."
In this exchange of lessons learned, Sullivan says she always shares two major tips with rising entrepreneurs. The first is to hold yourself accountable for everything. If you're in a hole, it's up to you to crawl out of it; if your co-founder ups and leaves, it's up to you -- not them -- to find a replacement; and if your company isn't where you want it to be, then you'll find the person responsible for its troubles, along with its recovery, staring at you in the mirror.
"Nobody cares about your business more than you. Nobody's going to do it for you. You have to rely on the efficiency of your own hustle and intellect, and you have to possess the strength of conviction to keep going when things are tough if you want to be an entrepreneur. It sounds cliche but it's also true; what you receive from your work is what you put into it."
The second tip?
Learn the rules -- and then break them like a pro.
"One thing I've learned as an entrepreneur is that you can't always color inside the lines. If you're charting your own course, then it's yours and yours alone, and you can't be hesitant or afraid to break from tradition. It's funny when I think about it, because I used to get yelled at for breaking things. Now, it's just part of what I do."
Learn more about the WiSTEM program here.
1871 provides work space, education, resources, and curated connections to help Chicago's entrepreneurs build and scale their business.