Rocio Lane, CEO and Founder of Cleancio, is helping Airbnb hosts and vacation rental property managers save time and obtain a higher return on their investments.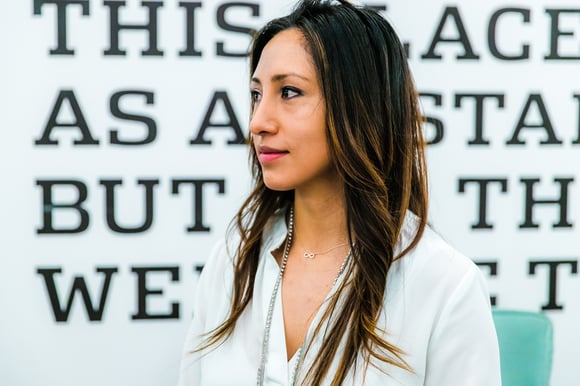 When Rocio Lane started hosting on Airbnb, everything looked seamless and hassle-free. However, she struggled to keep her properties clean following her high standards and maintaining excellent reviews. She would exchange dozens of text messages with her housekeeper trying to schedule and monitor her cleanings.
"I saw my ratings and earnings going down –- my housekeeper was not always able to service my property whenever I had a last minute booking, so I had to rush and clean the property myself."
Lane tried to solve the problem by hiring cleaning companies to come in and tidy up her vacation rental property, but ran into two significant problems; first, many cleaning agencies were unfamiliar with the proper 'look and feel' of an Airbnb and second, Lane often found herself paying additional fees since most agencies had "add on" rates for extra services that do more than wiping and dusting.
Lane realized that she was not the only one, and that there were many Airbnb hosts and vacation rental property managers facing the same issues.
"I couldn't find a company that truly understood the vacation rental industry and also had the flexibility to fit my last-minute bookings and stay consistent with the cleanings."
Armed with over 12 years of combined experience in the tourism and travel industries, along with her passion to make cleanings more accessible in the vacation rental space, Lane launched Cleancio and began attending 1871 events. She eventually heard about WiSTEM, 1871's accelerator program for women-founded businesses. Having heard about WiSTEM's network of over 3,000 women along with its many success stories, Lane accepted an invitation to attend the showcase event for WiSTEM's fifth cohort.
"I still feel the energy in that room -- where many women entrepreneurs shared their ideas and inspired the audience. Right there, I felt like I was not alone and there was a wonderful community of businesswomen growing in Chicago, and I knew that I wanted to be part of it."
Without skipping a beat, Lane applied for WiSTEM's sixth cohort and was accepted.
"I was so excited to join this cohort! WiSTEM has really helped me become a better leader, gain more confidence, and of course, take Cleancio to the next level."
For Lane, WiSTEM is an opportunity to learn from the women who inspired her -- and it's an opportunity to become a woman who can inspire others moving forward.
"I wish I had a female entrepreneur as a role model when I was growing up in Bolivia. I never really saw that, but I know that I can be that person for someone else. Even though I didn't have someone to look up to growing up, I know that I can become that role model for younger generations of women and that really motivates me to keep learning and growing every single day."
And like most entrepreneurs, Lane has had her fair share of ups and downs. She understands that entrepreneurship is a journey that can be unforgiving at times, but also extremely rewarding. Though there are many qualities that successful entrepreneurs share, Lane says that grit and determination will always win the day.
"Perseverance is the key to success. There are some days that you will feel on top of a mountain and other days when everything just feels wrong wrong -- but know that it's part of the journey. No one said that it would be easy, but you have to be stubborn and passionate, because if you are truly committed to your goal, you will achieve it."
And if your goal just happens to intersect with the hospitality industry, there's an up-and-coming cleaning service that you should get to know.
Learn more about WiSTEM and the other companies of Cohort 6.