Nicknamed the 'Kayak of Furniture,' Sara Taylor-Demos and Chris Vuletich's Cora is making it easier than ever for customers to decorate their homes with furniture that's automagically tailor-presented to their tastes. In this interview, Co-Founder Taylor-Demos talks about the importance of perseverance, following your own path, and positive reinforcement.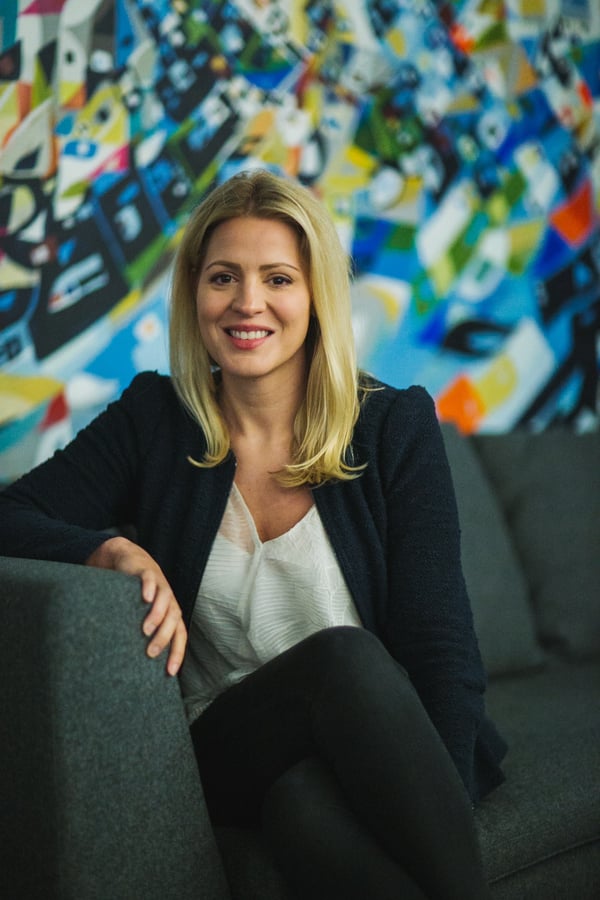 Summer's here and that means moving season is about to come in full swing. If you're one of the many movers this summer -- or even if you're just trying to spice up your living space, you're going to need some furniture. And yes, you can always take the long trip to your nearby warehouse to peruse their offerings, but what if you could purchase the couch or ottoman of your dreams from the comfort of your own home?
That's exactly what Cora, an an online platform that consolidates furniture from host sites, aims to do -- Cora CEO and Co-Founder Sara Taylor-Demos says that the idea for her business literally came out of a whirlwind.
"My brother and sister-in-law's house was hit by a tornado and they lost almost all of their belongings. They hired a designer to fix things up and find new furniture and while the designer did a good job, he missed quite a few things. That's when I realized that we could try and solve that problem by using technology – and empower individuals to find the best products on their own from 100s of sites based on images they already like."
That experience showed Taylor-Demos and Vuletich how difficult and time-consuming it could be to find the right furniture. They decided to solve the problem by building a platform that could simplify furniture acquisition for consumers by providing them with the ability to search for products by quality, price, style, and a host of other options – in the same place to save time and frustration.
As a new startup, Cora is currently making connections with online retailers, and they're looking to become what Taylor-Demos refers to as a 'Kayak of furniture' for consumers. It's a big task, but Taylor-Demos says she finds encouragement from her co-founder Chris, the team and her loved ones.
"I don't think people give enough credit to their spouses. My husband, George, has been very supportive of my endeavor and that's been incredibly helpful because it can be challenging to start a business, and having that financial and encouraging support is important."
And while it's important to have someone supporting you, it's also important to continue growing as an entrepreneur and founder. That's why Taylor-Demos was intrigued when she heard about 1871's WiSTEM program, a 12-week accelerator for women entrepreneurs. As a WiSTEM member, Taylor-Demos understands the challenges that women face in the tech and entrepreneur community, but she also doesn't let them phase her.
In fact, Taylor-Demos says that a powerful and focused mindset is a key asset for an entrepreneur. She a proponent of an old adage that goes like this; 'whether you think you can or you think you can't -- you're right.'
In addition to having a focused mindset, Taylor-Demos says that one of her greatest resources is her positive -- but realistic -- outlook on business.
"I'm very pragmatic about things, but I also try to be as positive as I can be. Starting and building a business takes a lot, so you have to celebrate the small wins every single day. That's what helps drive your team and the future of your product and organization."
Learn more about WiSTEM and the other companies of Cohort 7.