Deepa Kartha, CEO and Founder of Zinda, talks about the need for greater employee engagement and shares her advice on how entrepreneurs can turn desire into destiny.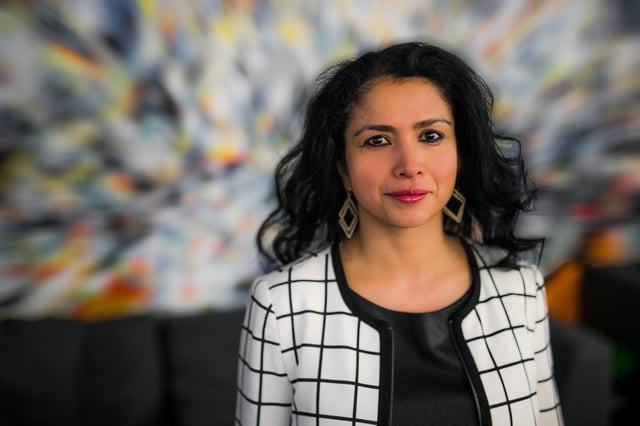 According to a joint study by Dale Carnegie Training and MSW Research, nearly three-quarters of all employees are disengaged at work. While this amount of workplace apathy might surprise some, Deepa Kartha discovered that most people tuned out at work early on in her career.
"I used to work in FinTech, and I realized that I was spending most of my time and energy motivating others. I was always wondering, 'what is it that makes people want to do something?' And that's when I decided to create something that could help leaders easily engage their employees."
It's a good thing that Kartha did -- after all, a whopping $11 billion is lost annually due to employee turnover. What's more, companies with engaged teams outperform companies with disengaged employees by 202 percent. Kartha aims to help companies retain employees by automating engagement processes and leveraging creative ideas to increase participation.
"Let's say a company has different departments. If you're an employer, you can use Zinda to allow those departments to compete with each other. You can create an innovation challenge and pit different teams -- or even different branches -- against each other in friendly competition. That's going to give your employees a stake in what they're doing."
But even Kartha admits that gamification might not be enough to sway busy employees from their desks. In fact, she says that it can be incredibly difficult to generate engagement when staff members are in the midst of their workflow.
"When people are really busy, they don't have time to engage in anything else other than what's in front of them. Zinda gives them the ability to participate when they want to -- so that they can actually do it in their free time."
As a mobile app, Zinda is easily accessible by both employees and employers anytime, anywhere. Kartha's proud of how far her product has performed but her ultimate goal is to scale the app, and she plans on using the lessons learned during WiSTEM, 1871's accelerator program for women-founded businesses, to meet that objective.
"I came to WiSTEM because I wanted to join an ecosystem with people that I could relate to, and I wanted to learn from people who came before me. You do have to put in the work, but I think that WiSTEM is a great mix of guidance, connection, and direction."
Kartha considers a strong community and ecosystem as essentials to success, but she also believes that mindset and preparation are just as important.
"I always say that you have to 'nail it and then scale it.' If you want to grow and succeed then of course your business should be ready, but you should also be ready -- not just professionally, but in your personal life as well."
And while stress has never been a stranger for entrepreneurs, Kartha says she's found peace of mind by reinforcing her belief in herself and her business. She takes inspiration from the Brihadaranyaka Upanishad, an ancient Indian scripture.
"There's a line in the Upanishad that goes like this; you are what your deep, driving desire is. As your desire is, so is your will. As your will is, so is your deed. As your deed is, so is your destiny. That's my way of saying you can make anything happen. No matter how busy you get, no matter how hard it is, know that you have a lot more control over things than you think."
Learn more about WiSTEM and the other companies of Cohort 6.