1871 is proud to continue its partnership with global clothing retailer UNIQLO through the Chicago Made series, which highlights local innovators, pioneers, and entrepreneurs. Yesterday evening, five 1871 startups shared their stories in a packed room at UNIQLO's Michigan Avenue flagship location. From innovations in fitness to socially impactful gift-giving, we've recaptured all of last night's highlights right here.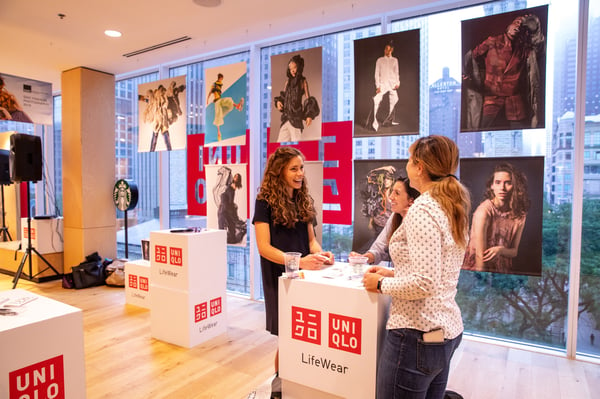 Last year, Chicago's tech community raised more than $1.73 billion and recently, the Windy City was just named as one of the 'Top 10 Cities for Techies.' While there are many reasons on why Chicago has secured a place on the national -- and even global -- tech radar, much of the credit must go to the city's entrepreneur and startup community. Yesterday evening, five innovators from that very community visited UNIQLO's Michigan Avenue store to share their stories.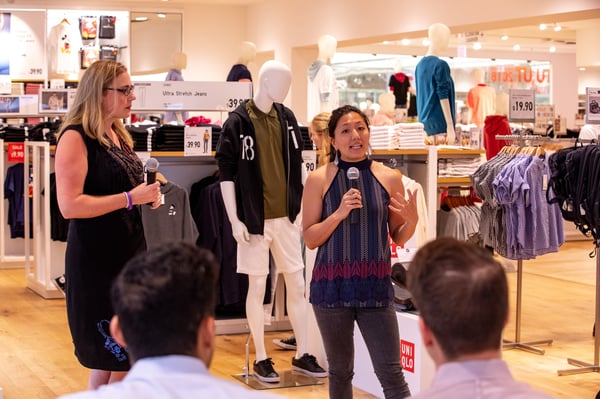 1871's Vanessa Yeh and Courtney Bates provided welcoming remarks to open the event.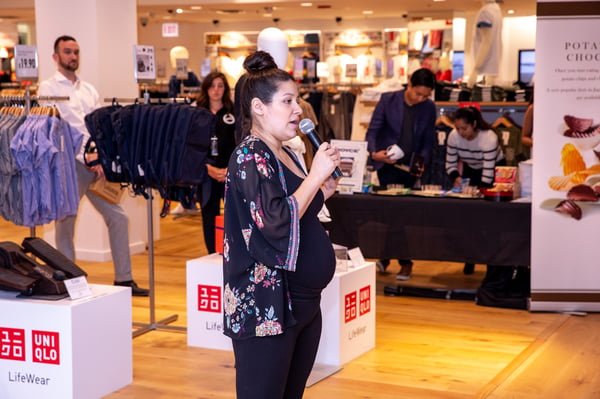 Jessica Mann, Founder of body care company Ari Rose, talks about her objective to create healthier, toxin-free products
I was unaware that the products that I'd faithfully used on my skin for so many years were loaded with toxic chemicals. As soon as I realized that, I tossed everything in the trash and decided to make my own. – Jessica Mann, Founder, Ari Rose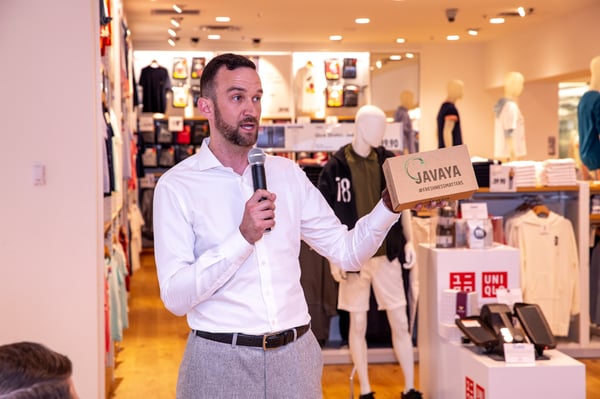 Nick Selman, CEO and Co-founder of craft coffee delivery service Javaya, talks about bringing Chicago's best coffee roasters to customer's doorsteps.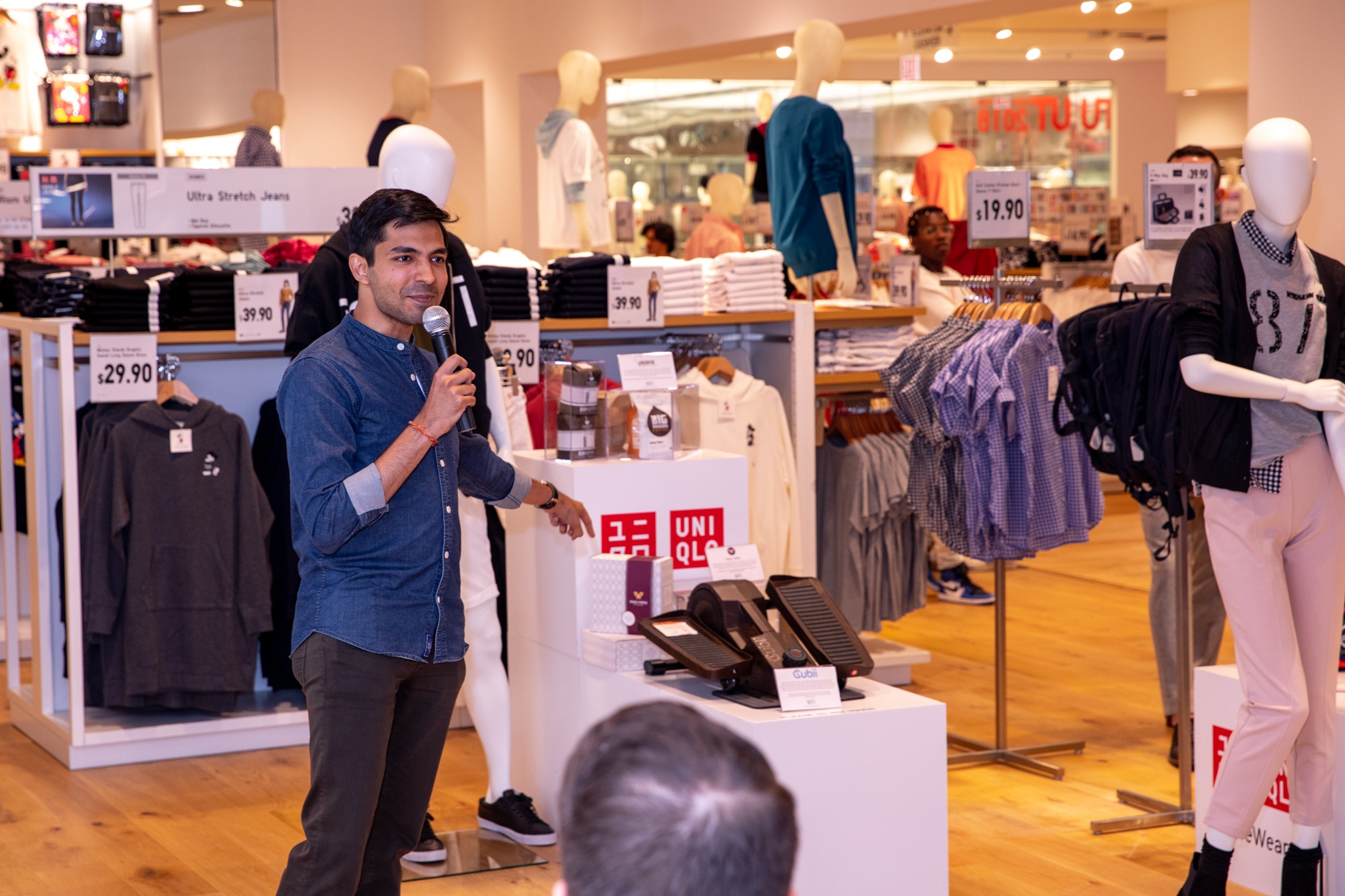 Arnav Dalmia, Founder and CEO of Cubii, points out one of the many seated, under-the-desk ellipticals that his company produces.
"We specialize in helping people stay active while they sit. This could be at their desk, in front of the couch, or at their jobs -- where users can work and improve their health and wellness at the same time." – Arnav Dalmia, Founder and CEO, Cubii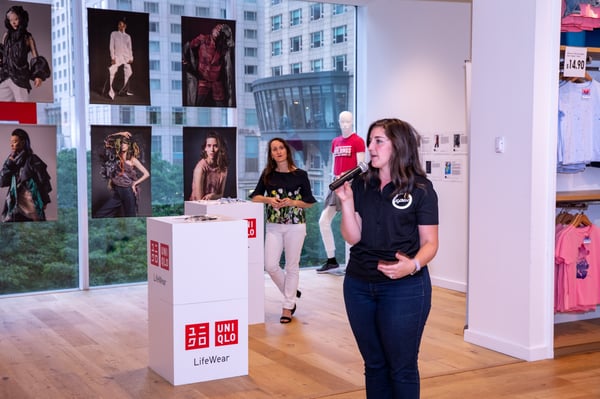 Nicole Bannon, Sales and Marketing Coordinator of Tide Spin, an on-demand laundry and dry cleaning service, talks about how the platform can quickly pick up, clean, and deliver clothes to its users.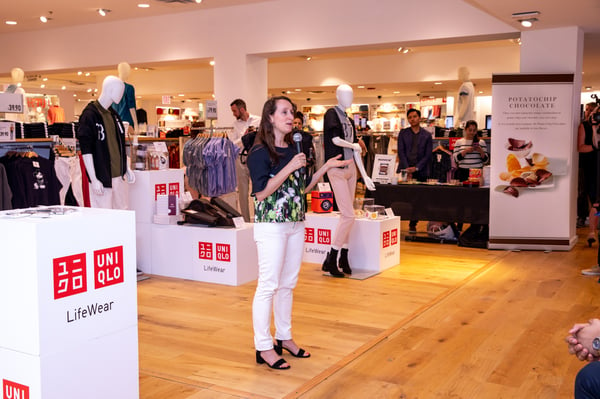 Leeatt Rothschild, Founder and CEO of Packed with Purpose, a specialty gifting company with a social mission, talks about the impact of her business for Chicago's underserved communities.
"We have products made by formerly incarcerated Chicagoans to help them break the cycle of poverty and our packages also gifts that are made by teens who participate in a program that cultivates their entrepreneurial and leadership development skills." – Leeatt Rothschild, Founder and CEO, Packed with Purpose.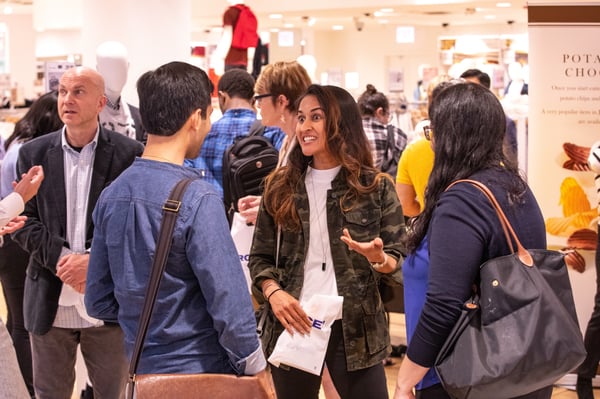 After the event, attendees and presenters alike met to network and share their entrepreneurial stories.
Chicago Made is a continuing partnership between 1871 and UNIQLO. Previously the two organizations partnered to present the Innovating for Tomorrow event series. If you missed the series, we've listed our recaps for each event to help you get all caught up.
For the first event, 'Futureproofing Your Business,' presented by former 1871 CEO Howard A. Tullman, head

here

.

For the second event, 'Breaking Ice: Improving Inclusion at Work,' presented by 1871 COO Tom Alexander and Julie Felix, Manager of Diversity and Inclusion at Mesirow Financial, head to this

link.
For the third event, 'Chicago Made Better: Entrepreneurship for Social Good,' which features a panel discussion from local entrepreneurs, click here.
For the fourth and final event, 'Behind Bitcoin: Why Your Cash Is Going Digital,' featuring a presentation from Joe Hernandez, Founder of the Chicago Blockchain Project, click here.
Interested in more happenings at 1871? Check out our Upcoming Events calendar.