1871 is excited to announce that Alight Solutions, a leader in technology-enabled health, wealth, HR and finance solutions, will join its growing network of over 100 other companies, institutions, and centers of higher education as a corporate partner.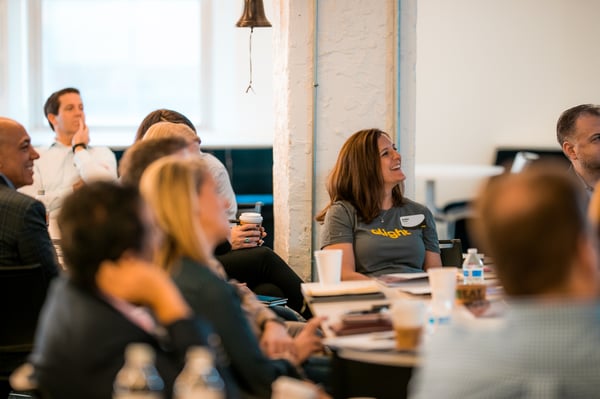 As part of the partnership, Alight will gain access to 1871's space, network, training workshops, and mentor office hours. 1871 will also provide Alight with tailor-made programming to fit the organization's mission and objectives.
"Our corporate partners are a large part of the ecosystem that powers 1871 and Chicago's business community at-large. With the support of Alight Solutions, we're able to provide our member network with even more resources and better serve our city's entrepreneurs, innovators, and pioneers." – Betsy Ziegler, CEO, 1871
In addition to access, Alight will receive a branded office at 1871 and special access to exclusive events such as the 1871 Corporate Innovation Summit and the annual Momentum Awards Dinner, where they will receive special recognition as a program sponsor. 1871 will also support Alight by connecting them with its startup community and broader entrepreneurial ecosystem.
"When we launched Alight as a stand-alone company nearly a year ago, we knew we had to think differently about using technology to help people and organizations thrive. Partnering with 1871 will give us the opportunity to tap the energy, knowledge and experience of some of Chicago's most forward-thinking entrepreneurs to create new solutions that help our clients and their people." – Chris Michalak, CEO, Alight Solutions
This announcement is made shortly following a collaboration between 1871, Alight Solutions, and 1871 member company EX3 Labs to donate an Immersive Learning Lab to Walter H. Dyett High School for the Arts. The Immersive Learning Lab equips Dyett students and staff with educational resources, immersive content, and state-of-the-art virtual reality technologies. Alongside Alight Solutions, 1871 recently welcomed Tyson Foods and Mesirow Financial as corporate partners.
Learn more about Alight by following this link.