1871 is partnering with FinTEx, one of Chicago's leading Fintech organizations, to provide even more Fintech offerings and services for its members, partners, and community.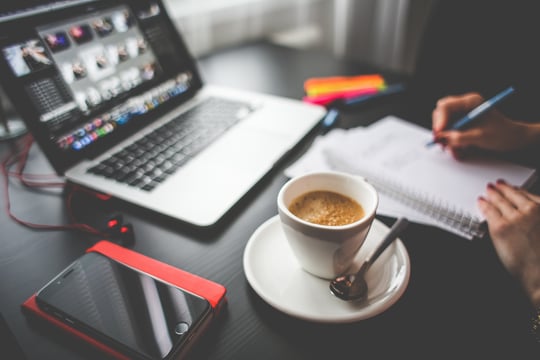 1871 and FinTEx, a nonprofit, member-driven community of the leading Fintech and financial services organizations in Chicago and the broader Midwest, will join each other as strategic partners to provide greater Fintech offerings for Chicago's tech and entrepreneurial community. The partnership will provide 1871 with additional Fintech programming, events, and mentors.
"As a leader in Chicago's tech and entrepreneur community, we're always looking for more opportunities to drive growth for our members, partners, and city at-large. We know that founders in the highly regulated Fintech space must rely on the expertise of others to succeed and by working alongside FinTEx, we're able to leverage even more industry experience for the city's growing Fintech ecosystem." – Betsy Ziegler, CEO, 1871
As part of the partnership, FinTEx will host monthly events at 1871, made available to 1871's network of members and partners along with quarterly events, which will be available to the entire tech and Fintech community. During months when there is no scheduled Fintech event, FinTEx will provide industry experts to mentor Fintech and financial services companies at 1871 through 1871's office hours program.
The first quarterly event, Accelerating Your Fintech: The Role of Accelerator Programs, is a panel discussion on the impact of accelerator programs in the Fintech space. The event will be held from 5 p.m. – 7 p.m. CDT on April 3 at 1871.
"1871 is a cornerstone of Chicago's innovation economy. We're excited to bring the vast resources and deep expertise of our over 150 member and partner companies to continue the acceleration of Chicago as a leading global Fintech hub." – Jason Henrichs, Chairman and Co-Founder, FinTEx
In addition to FinTEx, 1871 works closely with over 100 corporate, community, and education partners to power its programming, inclusion efforts, infrastructure, events, and other activities and initiatives that enrich the member experience and Chicago's business and technology community at-large. Recent additions to 1871's network of partners include Tyson Foods and Mesirow Financial, which benefit 1871's programming and outreach efforts including WiSTEM, 1871's accelerator program for women-founded startups.
Learn more about FinTEx by following this link.