Defining your business's purpose, both within the company and in the eyes of the public, is an essential part of building your startup. This is the time in which you are finding your moral compass, recruiting a team, and crafting a company culture that can succeed. If your new company is to survive, you need to know what it is, as well as what it stands for and why it exists. In this guest post, Manish Dudharejia, Founder and President of E2M Solutions, takes a look at why you need to tap into the purpose of your startup if you truly want to thrive.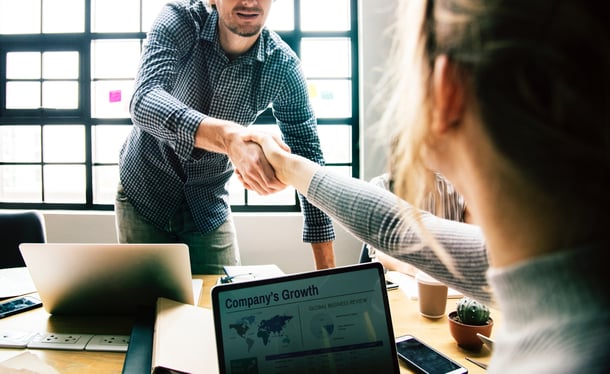 Guest Author: Manish Dudharejia, Founder and President, E2M Solutions
People create businesses for a million reasons besides earning a profit. Even if your main goal is to make money, you need to find some underlying purpose that will fuel your business through the ups and downs.
Not fully convinced? Here's why your purpose needs to be more than just a vague thought in the minds of you and your teammates.
Your Brand's Personality Comes From Its Purpose
Think about your startup's organizational identity. Besides your company name and products, who are you? Customers and stakeholders will need to see more of the startup's personality in order to fully support it.
Right now, a Gallup study found that only 28 percent of company employees strongly agree with the statement, "I know what my company stands for and what makes our brand different from our competitors."
If you're not alarmed by this finding, you should be. Knowing what makes your brand stand out amongst the rest is a huge aspect of succeeding and gaining customers, as well as building a pervasive company personality.
Highly engaged customers want to communicate with and support a brand that is more than just a name. For instance, think about the multi-billion-dollar company, Disney. They might have made their name in animated films, but now, the company owns amusement parks, cruise ships, movie franchises, and so much more.
Despite all of these things, those who love and support Disney do so because of what the brand stands for: providing high quality services, family-friendly environments, and dreams that really can come true. Ask any avid Disney fan and they'll go on and on about the company's personality, not just what it owns. The brand's essence has come to be just as important as the many things it owns and creates.
Ask yourself what your brand's personality will come to look like during the next few years.
What traits will you prioritize as a company?
What will your long-term, public goals be?
What about your internal ambitions?
The more you focus on answering these questions as a part of your branding technique, the more defined your personality and purpose will become.
People Want to Support a Cause, Not a Money Machine
It probably comes as no surprise to hear that customers don't want to help you get rich. What they want is to support innovative, interesting companies with a strong goal. It's up to you to decide what those things are and why people should back them.
A study by Clutch found that 75 percent of people are likely to start shopping at a company that supports issues they agree with. There are millions of companies in the world, but if you want to grab your customers' attention, give them something to support besides a cool product. Humans want to feel good about what they're spending money on, and you can give them that satisfaction with a solid brand purpose.
For instance, think about CVS, the chain drugstore a few years back. The company could have easily continued to sell tobacco products in its U.S. retail locations, bringing in billions of dollars in revenue. However, the CEO said he would not allow that because "the sale of tobacco products is inconsistent with our purpose." He chose to purpose the idea of providing health treatments and positive sales to consumers, and as a result, many people support the company and its stance against tobacco.
Another great example is the company Trustpilot, an online review platform. The company's mission is to "bring people and companies together to create ever-improving experiences for everyone." You can see that mission clearly displayed on their website, as well as in the Trustpilot's social media posts that include advice and tips.
Ever heard the cliche "If you don't stand for something, you'll fall for anything?"
It may seem cheesy, but in a world where startups are popping up left and right, it pays to cling to your values. Determine what is important to you (and your consumers), then stick to those values. Your followers will admire you all the more for staying true to your promises.
Employees Work Better in a Goal-Oriented Culture
A startup is built on the backs of dedicated, hard-working employees. It's not easy to start a new business, and if you're going to succeed, you'll need the loyalty of a valuable team.
Turns out, those people appreciate a company-wide purpose more than you realize. Enso recently conducted the "Brand World Value Index," in which they evaluated companies from around the world. The research indicates that when people can readily identify their company's purpose, their motivation can be much higher than when they cannot. The purpose is even more powerful when it aligns with something the employees personally care about and support.
Take a look at 4ocean, a brand that picks up a pound of trash for every product sold. The startup's global movement supports creating a cleaner ocean, and it's clear that the employees and supporters all want to work toward the common cause. A big part of the brand's success comes from this common, shared cause.
Don't just tell the public about your goal: bring it into your daily workplace environment. Share goals with your teammates and create a common cause. Give people something bigger than profit to work toward. You'll find that employee satisfaction and motivation will climb as a result.
In Summary
Although your startup must offer valuable products or services to succeed, it must also encompass a larger identity and goal in order to gain the loyalty of customers. Now is the time to tap into your brand's purpose and shout it to the world. You'll find that both your employees and customers will appreciate the dedication to your brand's identity and mission.
The opinions of our guest bloggers are their own and not those of 1871. To learn more about Manish Dudharejia and E2M Solutions, follow this link.