It's a tough time to be a founder. With employee turnover at the highest its been in the last 10 years, more and more executives are looking for new ways to keep their staff a happy and engaged. Fortunately, Jake Bernstein -- Senior Manager of Business Development at Bonfyre -- is helping businesses from all industries build better relationships with their teams.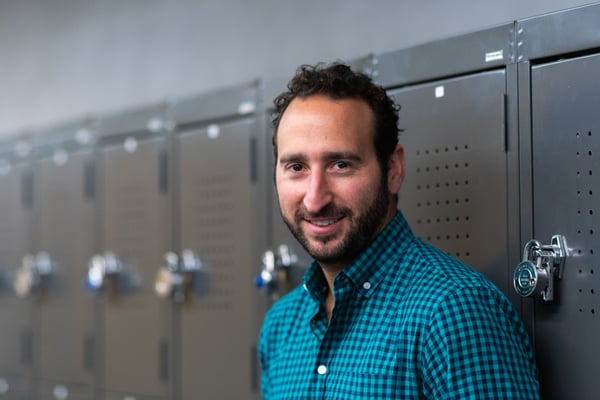 There's an old leadership mantra: 'take care of your people and they'll take care of you.' And while most leaders try to live by this rule, many fall short of retaining the most valuable members of their team. It's a problem that Jake Bernstein has heard early and often.
"No one wants to feel like a number at work, and more than anything, no one wants to feel isolated. We find that a lot of people cite their co-workers as the reason for why they like or don't like their jobs. It makes sense because you spend a good part of your week around the people you work with."
Bernstein's right -- in fact, 66 percent of business professionals say that their relationships with their colleagues have a significant impact on their focus or productivity at work. What's more, employees with a best friend at work are seven times more likely to stay at their job.
Bonfyre was launched six years ago as a social communication platform, and now functions as a one-stop shop for companies to modernize communications and connect teams to improve employee engagement.
"Our objective is to create a sense of trust, altruism, and belonging to help people stay happy at their place of work. When we hear things like, 'I don't feel my voice is heard in my organization,' or 'I don't feel like my manager is helping me grow,' then that's where we can come in and help address those concerns."
Bonfyre works by focusing on the key drivers of employee fulfillment to include relationship-building, communications, knowledge sharing, and recognition. As a digital platform, Bonfyre works by providing enterprises with the tools they need to easily and efficiently amplify organizational events, celebrate employee achievements, streamline communications, gather relevant feedback, and collect actionable data.
"Companies will often tell us that they were able to dramatically reduce employee turnover with our platform, particularly larger companies. They're able to connect their employees in ways that they normally can't because their teams are often siloed or work from remote locations."
Bernstein understands the situation well -- he's the sole representative of Bonfyre in the Chicago market.
"I started with Bonfyre right when I graduated from college. I've been involved since day one and as Bonfyre's Chicago representative, I wanted to be a part of a growing tech and entrepreneurial ecosystem that could help our company grow -- that's why I joined 1871."
Along with Bonfyre's growth, Bernstein credits the entrepreneurial community at 1871 for his own professional growth. He says the mentorships that he's received have been invaluable.
"Getting to know the mentors -- industry experts like Josh Braun and Scott Peterson -- has been an amazing experience. They're phenomenal people and they have a wealth of knowledge. They've really opened my eyes as to how to build relationships as a seller, and they've also helped me achieve my tactical objectives."
Having learned a number of lessons about sales, Bernstein's also picked up a number of best practices when it comes to entrepreneurship. Bernstein says that the most successful companies are often the ones that are hungry for knowledge.
"What I've learned is that what you put into something is exactly what you get out of it. You have to be proactive about learning as much as you can, and you should always look for more ways to broaden your skill sets. Some of the most successful founders got to where they're at because they learned a particular skill, even though they didn't need it at the moment."
And for his parting advice, Bernstein shares another oft-cited mantra -- one that's often heard but rarely practiced.
"You get what you give. A lot of people don't take the time to give back and help others, but that's actually a great way to learn and a great way to grow. It's understandable because everyone gets busy -- but In the long run, if you invest some of your time helping others, it will pay dividends."
1871 provides work space, education, resources, and curated connections to help Chicago's entrepreneurs build and scale their business.