Here at 1871, we want to share the holiday cheer by highlighting 10 members of our community that make gifts a bit outside the box. If you haven't bought presents for your friends or family just yet -- or if you're simply sick of sending the same old sweaters every year -- you 'll want to check out what these companies have to offer.
It's the holiday season and that means everyone is guaranteed three things; plenty of eggnog, delicious food, and at least two or three gifts that make you go 'meh.' This year, why not shake things up a little and give your friends and family a few nontraditional gifts? From personal empowerment to social good, here are 10 innovative companies with gifts that could give Santa's R&D department a run for their money.
Launched in 2016, Packed With Purpose is a speciality gifting company on a social mission. Their high-quality gifts -- made for both him and her -- provide young women with job skills, train homeless youth, reduce landfill waste, and also offer the formerly incarcerated with new opportunities.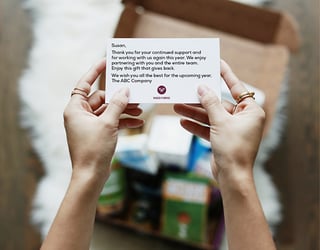 Founder Leeatt Rothschild says she started Packed With Purpose because of her passion for two different, but complementing, interests.
I'm passionate about bringing social impact to gifting— it's an effortless way to create more good, for more people, in our everyday lives. I've combined my passion for social impact (having served two life-changing years in the Peace Corps) with my love for marketing (which prompted me to get my MBA from Wharton) to form Packed with Purpose.— Leeatt Rothschild, Founder, Packed With Purpose
You can find more about Packed With Purpose by following them on Facebook and Twitter.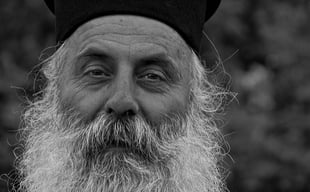 If you're giving a gift to someone with an eye for art, then you'll want to have a look at Nava print studios and their collection of limited edition, framed photographs taken by emerging artists from around the world.
Nava's curation process gives everyone from students to recent graduates an opportunity to submit and highlight their work. You can browse photographs from their collection on Instagram or, if you're an artist looking to submit a piece for consideration, you can find Nava's application instructions right here.
Founded by Dr. Ritu Trivedi-Purohit, a clinical psychologist who has helped cancer patients for years, thriveosity seeks to improve the quality of life for cancer patients and their caregivers by sending them expertly curated monthly care packages.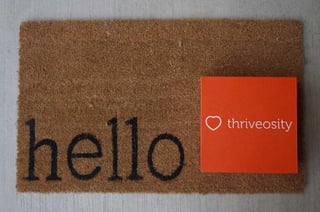 Each package is tailored to the individual and supports the receiver during their entire journey through cancer. What's more, a portion of every thriveosity box sold will go to organizations specializing in cancer research, patient education, and advocacy.
Dr. Trivedi-Purohit says that thriveosity's overall mission is to support, educate, and uplift cancer patients, survivors, families, and caregivers. Her objective is to empower cancer patients and help improve their quality of life.
"There are 1.7 million new cases of cancer diagnosed annually. We expect 18 million cancer survivors in the U.S. by 2020. The challenges of cancer and the impacts of treatments last for years beyond the initial diagnosis, and there is currently little attention focused on the long-term needs of survivors. thriveosity wants to change that. We want to set patients up for success and empower them to live a higher quality of life, now and into the future." — Dr. Ritu Trivedi-Purohit, Founder, thriveosity.
If you know someone who is struggling with cancer or has a loved one who is struggling with cancer, consider gifting them a thriveosity gift box this holiday season.
While the holidays are a time for joy and cheer, they can also become a time where we experience the most stress. In just a few weeks, you've got to get gifts for all your loved ones, meet all of those project deadlines at work, and prepare yourself for a swarm of relatives -- nobody said it was going to be easy! But whether you're stressed out from a busy schedule or experiencing something more sinisiter like Seasonal Affective Disorder, Cameo keeps your spirits high by giving you a shoutout from your favorite celebrity.
If you know someone who's feeling a little under the weather this holiday season, you can book them a personalized video shoutout from their favorite celebrity by browsing Cameo's extensive talent page.
If you're looking to connect within Cameo, you can follow them on social media. To get an idea of what a Cameo shoutout looks like, head over to their pages on Twitter and Instagram.
Alexis Jenkins and Leslie Wong launched Burgundy Fox, a lingerie business, earlier this year to help women inspire and empower themselves. Wong believes that, with a combination of authentic content and curated intimate apparel for all sizes, Burgundy Fox's offerings are less of what you'd see on a catwalk and more representative of the real world.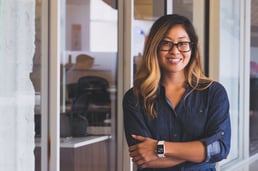 "What has been marketed to women in the past as sexy or desirable is worn by super-models -- (our belief) is that women can enjoy intimate apparel outside of being viewed as an object for someone else's pleasure and someone else's viewing." - Leslie Wong, Co-founder, Burgundy Fox
Wong and Jenkins ensure that 10 percent of proceeds from each Burgundy Fox order is donated to a non-profit whose goal is to inspire women and girls -- a core part of Burgundy Fox's mission.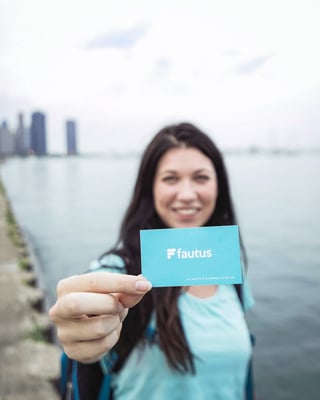 Fautus is a mobile application that connects aspiring and avid photographers with individuals who are in need of professional quality pictures. With Fautus, you can gift your friend that 'casual' Facebook profile picture that they've always wanted or provide them with an updated photo for their LinkedIn profile -- as they say, New Year, New You! What's more, you'll be helping an aspiring photographer improve their trade and practice their passion.
To browse through some of Fautus' high-quality photos, just head on over to their Instagram or Facebook page.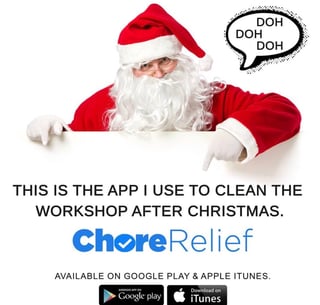 Laundry, cleaning, packing, moving; all four of these tasks have one thing in common and it's this -- you'd rather not be doing them during the holidays. That being said, you wouldn't be wrong to assume that someone else might actually enjoy taking on the chores that you'd rather take a pass on. That was the idea that led Tarik Khribech to launch ChoreRelief, an app where you can name your price and find qualified workers to complete chores like cleaning, handiwork, landscaping and snow removal. As an immigrant, one of Khribech's goals was to get work done so that other people didn't have to -- and as much as this will help your friend who needs a hand with the front yard, it will also provide a platform for gig workers to run and grow their freelancing businesses.
If you're interested in gifting someone a chore service, click here. On the other hand, if you're interested in providing a chore service for others, head over here.
Benefit Mobile is a mobile wallet that gives you the ability to purchase gifts and benefit a charity of your choice at the same time. When shopping at one of over 160 national retail partners -- including well-established enterprises like Wal-Mart, Amazon, and Target, Benefit Mobile users can checkout in person or online with their Benefit app and earn up to a 20 percent rebate that is sent to a school, non-profit organization, or charity.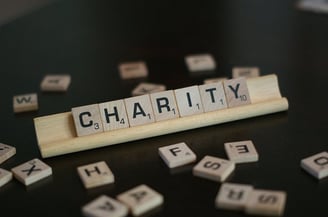 If you're still on the fence about what to get for that one cousin you haven't seen since 2012, consider paying with a purpose and sending them a digital gift card through Benefit Mobile.
You can find more about Benefit Mobile on their social media pages. Click here to visit them on Facebook, and for the full list of Benefit Mobile's retail partners, click here.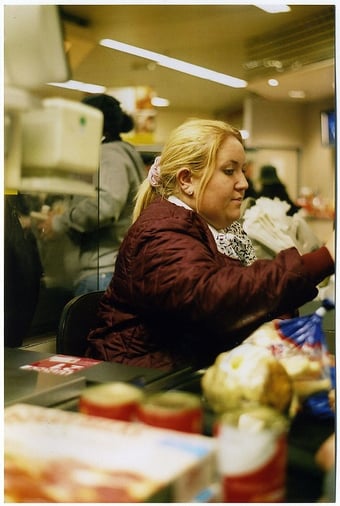 Much like the fact that the sky is blue or that water is wet, one of life's many truths is how -- or perhaps why -- you keep getting presents that you never, ever asked for each and every holiday season. Sure, it's been more than a decade since you told grandma how much you loved Toy Story, yet you have more pairs of Buzz Lightyear socks than the entire staff at Pixar. Well, instead of throwing them away and creating more waste, you can call ReturnRunners, an on-demand return service for your retail goods. They'll pick up any unwanted or unworn items and return them for you, saving you a trip to the store and minimizing waste.
At the moment, ReturnRunners is offering return service to a number of local retail stores; however, that number is expected to grow as the company expands. If you want up-to-date information on ReturnRunners' offerings, make sure to follow them on Twitter.
Old saying -- "Before you help others, you must first help yourself." That's the logic behind Tip Yourself, an app that works like a digital savings jar. Essentially, whenever you feel like saving money, simply transfer a set amount of money into your digital 'tip jar' (your Tip Yourself account). You can also add a label for your savings in case you were thinking about downloading this free app to help you with your New Year's Resolutions.
If you want to check out some Tip Yourself success stories, make sure you visit them on Facebook, Twitter, and Instagram.
Interested in more news about innovative 1871 companies. Check out our Community section!