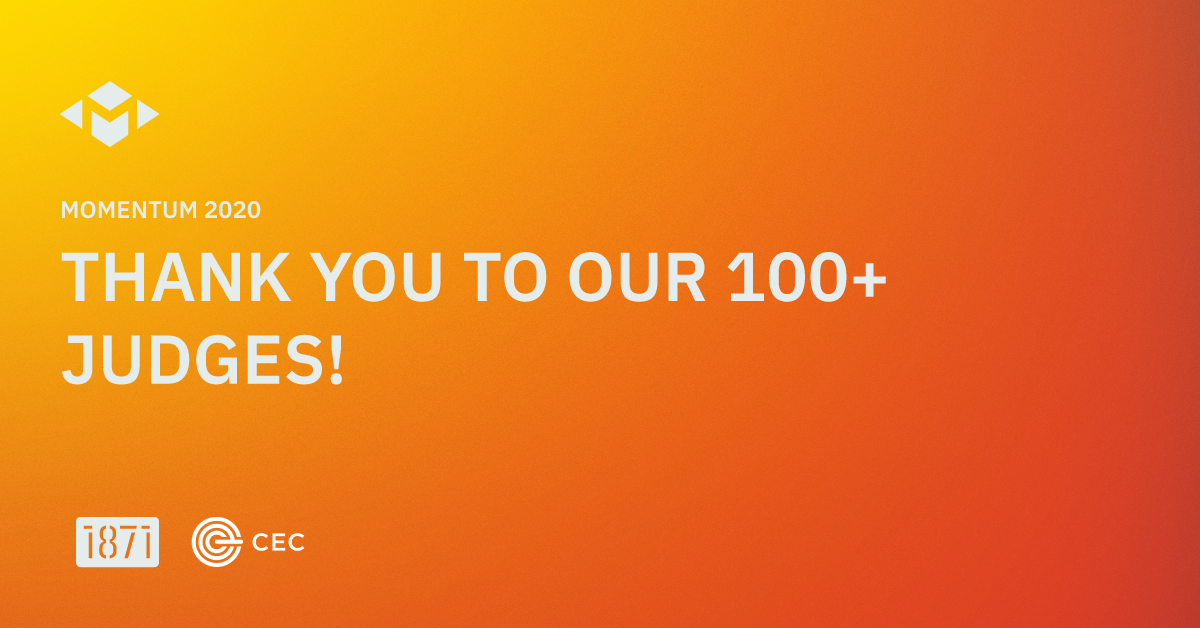 We're so excited for The 13th Annual Momentum Awards on October 1st; it's getting closer and closer, we're counting down the days!
We recently announced the finalists for five of the seven award categories including: Rising Star Award, Momentum Award, CityLIGHTS Award, Outstanding Tech CEO, and Industry Disrupter Award.
We received over 200 nominations, can you believe it? We still can't!
Our amazing judges reviewed all of those nominations and narrowed down to just 25 finalists. It is only fitting that our judges receive a huge thank you and big kudos for representing our great community. You're all inspiring and we're honored to have you as judges.
Thank you to all of the groups of judges (community judges, former ITA BOD members, and current 1871/CEC BOD members) for your dedication and time and really honing in on who best represents each award. The Chicago tech community is lucky to have all of you!


👏 Here's to our 2020 Momentum Awards judges:
Our judges have led the way with narrowing down who should continue to the final round of deliberation, but now we ask the community for their support one more time before the Momentum Awards. Public voting is now open for CityLIGHTS Award, Outstanding Tech CEO Award, and Industry Disrupter Award until August 28th.