For this week's Our 1871, we chat with Shivani Jain, Co-founder and Chief Marketing Officer at Cubii. Cubii is the original compact seated elliptical trainer for active sitting, helping users stay fit while they are at the office.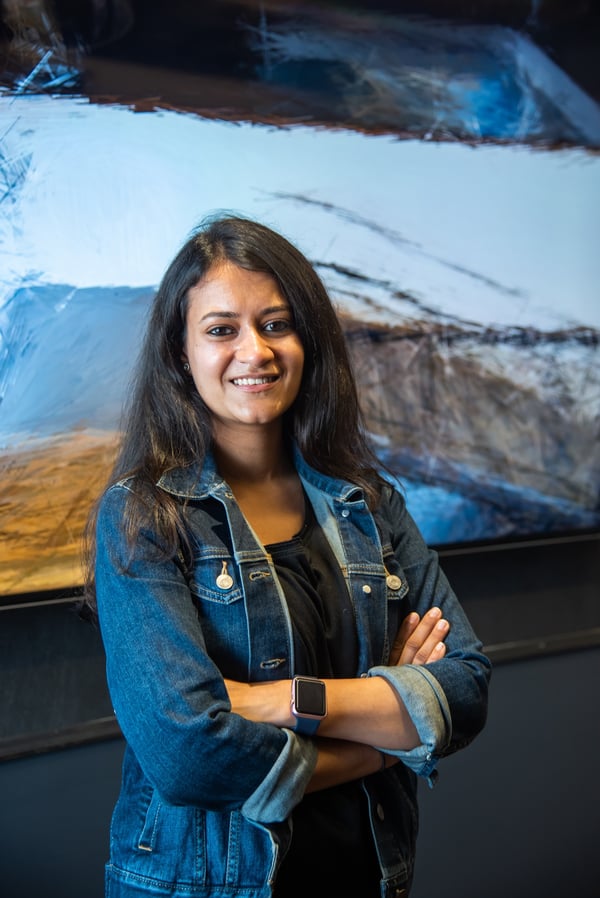 Tell us about your "aha" moment.
I still remember the exact moment. We had won the College New Venture Challenge hosted by the Booth School of Business for our idea and had gone on to take full-time jobs after college. Three of us were having dinner together and we started talking about how everyone we knew had complained about sitting all day and not having an easy way to keep moving or exercise. We decided that it was time to quit our jobs and give this idea a real shot as people kept telling us there was a dire need for it. And low and behold, Cubii was born.
Entrepreneurship is hard. What's your main quality that helps you persevere when the going gets tough?
We have a channel on Slack that's called "impact stories." Every time we're tired of putting out fires during the week, that channel comes to our rescue. It's a channel of impact stories that gets shared by our 40,000 users either directly to us or through reviews. They are some of the most inspiring stories we've heard, and we couldn't have imagined that Cubii could have such an impact. These stories are really what keep us going.
What's the most important lesson you've learned as an entrepreneur?
It never becomes easy. As we moved from milestone to milestone in our company, we were hoping there will be a time where things get easy. Over the years, we've realized that there will be no such time. And we shouldn't want there to be such a time. If things become easy for us, that means we're not trying hard enough.
How are you helping to make the world a better place?
When we first came up with the idea for Cubii, the idea was to help people stay healthier while they sit down at the office. In the last few years, we have realized that people are using Cubii for rehabilitation, to manage ADHD, during chemotherapy, and to manage their disability or paralysis. We could have never imagined the social impact it could and would have. Seeing this, we started a program in the company called "Cubii Cares". As part of the program, each employee gets a few units per month to donate to a cause or person that they feel needs it most. This is our small way to reaching those that could benefit from Cubii but cannot reach it. And it's the part we're most proud of.
What do you wish you had known when you started your business?
Hardware is hard. It sounds cliché, but it's true. In the last few years, we've seen just how hard it can be. It took us a while to understand that growing fast is not something you always want -- even if you get the opportunity to do it; you just need to be a lot more cautious and tread carefully.
How do you maintain balance in your daily life?
Balance is the hardest thing to find, but also the most important. Our motto at Cubii is to help people be healthier, more balanced, and more connected in everyday lives. While it is hard at times to balance family, work, and health, we try very hard to practice what we preach – and there's always our Cubii under our desk to help out!
Follow Cubii on Twitter.
1871 is where Chicago's entrepreneurs come to build a great business, providing education, inspiration, workspace, and unparalleled startup resources.