For this week's Our 1871, we chat with WiSTEM alum Rochelle Gorey, Founder SpringFour. SpringFour brings your financial health to life by connecting customers & employees to best in class local resources, tools and financial products.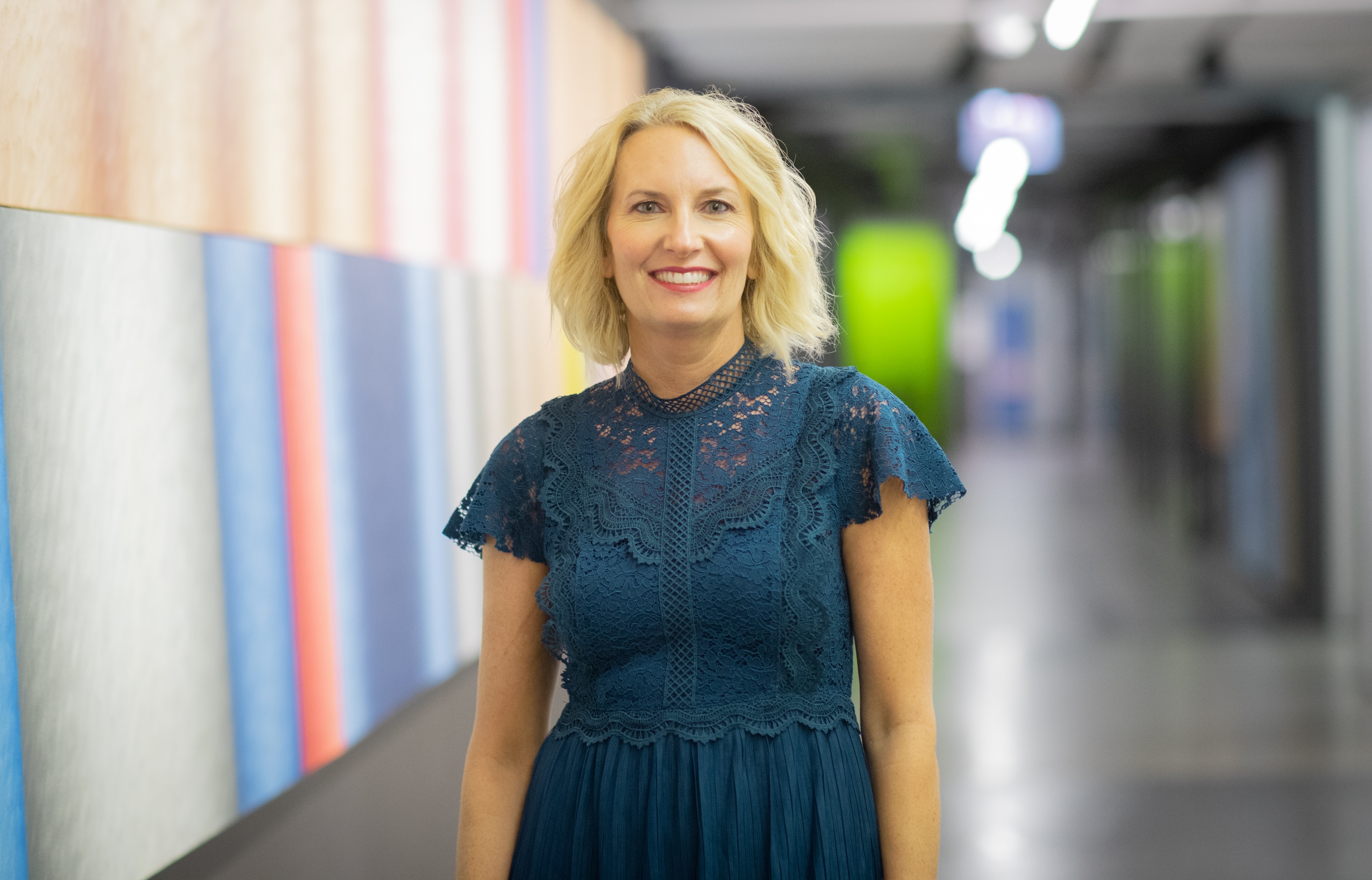 Tell us about your "aha" moment.
I have spent my entire career (20+ years) working in community development and affordable housing doing policy and legislative work as well as creating partnerships between financial institutions and nonprofits.

At the time I had my "aha" moment, which truly was an "aha" moment, I was consulting on a project for a major mortgage loan servicer. This servicer explained that their call center agents were able to look up on their screen various state-level foreclosure timelines. I realized then that if they had that ability, why not also figure out a way to provide these same agents with an avenue to look up non-profits by locality. This added search functionality would enable borrowers to be connected to local resources that could help get them back on track with their mortgage payments.

I knew from my experience that this would be good for the borrower, the nonprofit and the lender/servicer. Since then, we have expanded our offering and worked with our customers to do so.
Entrepreneurship is hard. What's your main quality that helps you persevere when the going gets tough?
Resilience is number one. It's true what they say, you have to get a lot of No's to get to the Yes's. I also truly believe in what we are doing, it's my life's work and passion - so that keeps me going every day.

We are bringing something new to the industry. But, change can be slow, and I have become a very patient person through my experience as an entrepreneur. I also have surrounded myself with a smart team that shares the same passion that I do.

Together, we believe in our mission and that makes us a credible team that has created a niche within the industry that has the ability to create lasting impacts both for our subscribers and their borrowers.
How do you approach challenges and adversity?
You need to continue to move forward and stay focused on the reason "why" you are doing what you do. I know that our solution is helping to create change and positive impact for not only our customers, who are mostly financial institutions, but also for the everyday consumer who is experiencing financial challenges. When I keep focused on that, it's easy to keep going. I love the fact that when we sign a new client, more people are going to get the help they need and deserve.
What's the most important lesson you've learned as an entrepreneur?
To seek out trusted sources for advice, encouragement, and help. It's okay to not know everything and I think that the sooner you ask for help, the better off you will be at the end of the day.

Also, if something doesn't go the way you had wanted or planned, just wait a day or two. Things move so fast in the startup world that often the next opportunity is right in front of you. Things are always changing and that's a good thing.
How are you helping to make the world a better place?
SpringFour is a social impact, fintech company. Two years ago, we became a Certified B Corporation. We are proud of this designation. Only 2,200 companies worldwide have passed the B Lab's rigorous vetting and certification process. Just last month, we were honored as "One of the Best For the World for Customers" for ability to improve the lives of our customers through the use of our product. We scored in the top 10 percent.

The ability to make an impact and improve the financial wellness for people guides what we do at SpringFour. As a team, SpringFour is committed to driving and leading change that truly will make an impact, making Chicago and the world a better place.

Our mission and the foundation of our business is the belief that when people experience financial challenges, they need help. Unfortunately, people do not talk about their financial hardships; so we knew we had to create a way that they could connect with organizations that exist to help. We help financial institutions do this for their customers. We are their partner in delivering financial wellness opportunities that help their customers and in doing so help their bottom line and brand.
What do you wish you had known when you started your business?
Because I had worked in the financial services industry, I thought our SpringFour solution would be seen as a no-brainer and our journey to bringing customers on board would be fast.

What I learned along the way, and I wish I knew from the beginning, is that partnerships take time and it can be difficult for large organizations to partner with a startup, even when they do see your solution as a no-brainer.

Although our mission and solution are clear, there still are sales cycles and often company priorities and processes to consider. This all takes time, and as an entrepreneur, you need to be aware of this and appreciate this fact.
How do you maintain balance in your daily life?
Balance is extremely important. I started SpringFour when I had a 2-year-old and a newborn, but I saw a problem with a clear solution and it could not wait. The most important thing to me is my family. Being an entrepreneur was ideal because I could make my own schedule and be available for my children. Now that my children are older, they are excited by my success and I am a role model to them and their friends. They see that women can be leaders and run companies and do so in a way that they still can enjoy life and have a family.

I think it's extremely important to set boundaries. There always is more work that can be done. I believe I have set a great example for my children and my team that family comes first and that our work can be accomplished within normal working hours.
Follow SpringFour on Twitter.
1871 is where Chicago's entrepreneurs come to build a great business, providing education, inspiration, workspace, and unparalleled startup resources.