Simple 1871 fact -- the people make the place. Today we chat with Rob Poissant, 1871's new resident movie maker, about his love for video and what drew him to the 1871 community.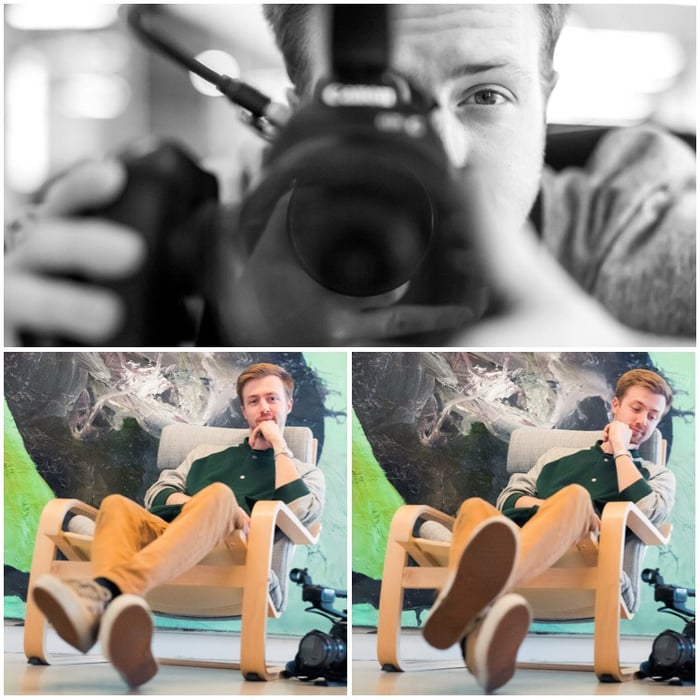 Then and Now
Back in high school, creating videos with my buddies was my thing. I took my family camcorder and would just have a fun time filming all sorts of content -- very "CKY/Viva la Bam" style stuff; skate videos, stunts, pranks, as well as random events around town like band performances and school events. I loved being behind the lens to capture these "moments" and to be able to share them with anyone, really. There was also a very artistic aspect to it, creating the look of the image you see, and then editing it to become something completely beautiful and unique. I continue this today, just in slightly different ways…
Joining the Community
I first heard of 1871 through various video gigs around town and instantly knew this place was something special in Chicago. The entrepreneurial spirit is strong here. Everyone has a passion for what they're creating. Ideas that make a huge difference on our community are born here. I wanted to be a part of this iconic Chicago tech startup community.
Why video?
Video is powerful. These moving images have the power to change lives. It's tangible, it makes a difference on the world around us, and gives me a sense of purpose with my career. Real stories are relatable, we can follow in the steps of the subject's journey right along with them, and gain insight about people, places, things, the present and the past, or even help you learn about yourself.
The Future!
What I'm looking forward to in the future? Singularity.
No, but seriously -- I know I'm not the only one that's a little nervous how this whole AI thing is going to turn out for us humans. There's something about the term "people zoo" that's a bit discomforting. At the same time, I'm excited about the possibilities for tech innovation and progress around the world.
But mostly nervous…Will Smith, save us all!
Follow Rob on social media @robbypoison: Twitter | Instagram
#Our1871 is a series of articles, photos, and videos introducing you to the amazing people who power our community.