For this week's Our 1871, we chat with Keith Gordon, CTO of Proxy Pics. Proxy Pics is a mobile app that allows customers or businesses to pay individuals for on-demand photos of a location or article of their choosing.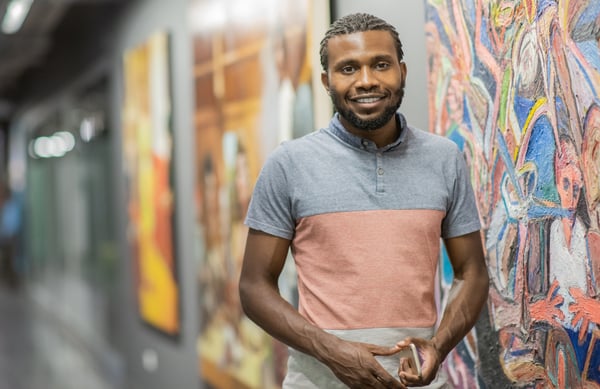 Tell us about your "aha" moment.
After spending years working with various organizations, startups, and businesses -- building and improving new software -- my desires changed. I gained a strong desire to dedicate more time to an innovation startup with a fun engaging product. Joining Proxy Pics was a no brainier, the team is diverse and I really believe in the company's overall goal.
Entrepreneurship is hard. What's your main quality that helps you persevere when the going gets tough?
Some times I dwell on what could go wrong and wait for the perfect moment to execute. Often I remind myself not to worry about problems that I don't have and just keep pushing.
What's the most important lesson you've learned as an entrepreneur?
The most important lesson I've learned as a entrepreneur is that closed mouths don't get fed. Always looks for win-win situations, and don't ever be too afraid to speak up and tell clients what you need and what your willing to give in exchange. .
How are you helping to make the world a better place?
I personally make Chicago and the world a better place by different kind gestures. I teach free coding workshops to residents all around Chicago. Often, I volunteer for different events around the city by lending my speaking , tech, or organization skills.
How do you maintain balance in your daily life?
Balance is super important -- I couldn't become successful until I got my personal life in order. To keep myself balanced often times I have a few daily routines involving yoga, mediation, journal writing, and reading books.
Connect with Keith Gordon on LinkedIn.
1871 is where Chicago's entrepreneurs come to build a great business, providing education, inspiration, workspace, and unparalleled startup resources.