It's Chicago Woman Week next week, and we're especially excited about their inaugural GET NOTICED: Latina Edition event on June 6th at 1871, featuring as a panelist our very own Diana Lopez-Obaldo, Director of External Affairs! Today's Our 1871 celebrates Diana and her favorite 1871 insights and moments.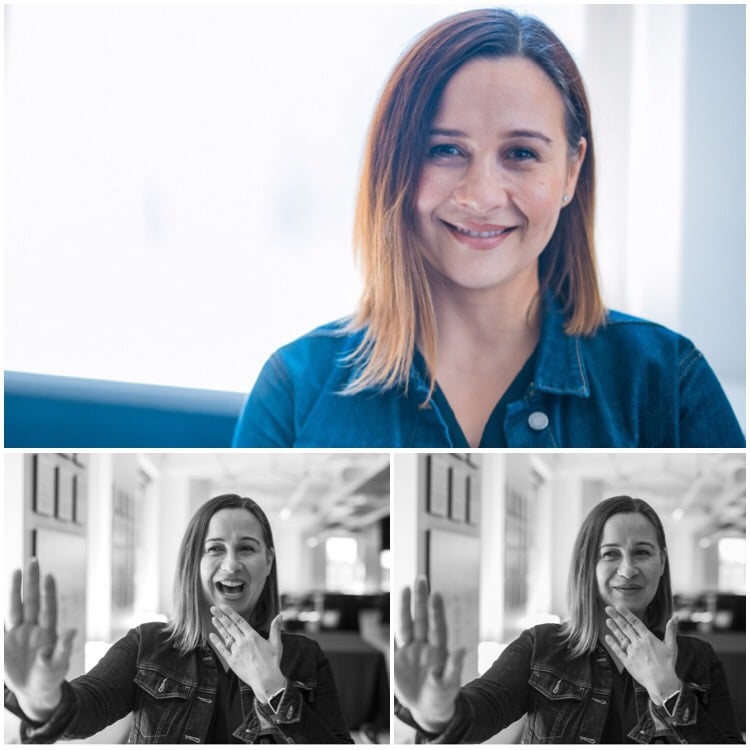 A Quote To Live By
Bob Marley said it best: Love the life you live. Live the life you love. I have an awesome life and I attribute it to my amazing husband, two wonderful kids, and pitbull pup, who chews up everything nice.
Getting Noticed
I learned about Get Noticed by accident. I saw a post on LinkedIn last year about an awesome event that had taken place called Get Noticed Workshops for Women. I clicked on the link to learn more and read about the founder Tania Haigh. She was a strong Latina in Chicago making moves, so I connected with her and the rest is history. I'm excited to be a part of the Get Noticed panel and look forward to continuing to build relationships with other amazing women leaders in Chicago.
So What Do You Do?
I'm the Director of External Affairs and International Relations at 1871 which gives me the opportunity to work with the most amazing startups and organizations throughout Chicago.
One of the most fulfilling parts of my job is helping entrepreneurs from underrepresented communities to have access to all of the resources offered at 1871. Building a strong relationship with Chicago neighborhoods and community leaders is just the beginning of what we can all accomplish if we work together.
When international companies are looking to open a satellite office in the United States, we want them to choose Chicago, so the other part of my role is showcasing our amazing city and working with our local partners to demonstrate the benefits of Chicago. We've hosted a number of international cohorts at 1871 and will continue to help them understand why 1871 and the city of Chicago is the place for international businesses to grow and scale.
Favorite Moment
1871 hosted an event last year called the Next Generation of Entrepreneurs, where we showcased young entrepreneurs who have successful businesses. Both Walt Disney Magnet School and Roberto Clemente High School students attended the event. This was one of my most favorite moments at 1871 because I graduated from both Disney and Clemente and it was great to have our future entrepreneurs at 1871 in one place.
Good Vibes
I walk a mile from Union Station every morning. During my walk, I think about the crazy morning with the kids, the chaotic morning I have ahead of me, what I need to accomplish at work and at home later in the day. At times, I'm walking through heavy rain, snowstorms, heat, sun, etc., but no matter what chaos or obstacles I encounter, I am always greeted with a warm smile and a "Good Morning, Diana!" from the amazing Rhonda Fair [one of 1871's star receptionists].
That's when I know I need to check my chaotic morning at reception and be grateful for the warm welcome and the energy and good vibes that exude from all of the amazing entrepreneurs and our kickass 1871 team!
What Have You Learned?
Education and background do not determine your success.
Surround yourself with good people.
Always be kind.
Interested in attending any of the events happening around the city for Chicago Woman Week? Click here for the full lineup.
#Our1871 is a series of articles, photos, and videos introducing you to the amazing people who power our community.