It's summertime and that means a car wash is in order; unfortunately, that also means long hours in the summer heat cleaning dirt off your door or waiting in line at the car wash. But for those of us who are protective of our time, Lisa Souter has found a solution with her company, Sparkl -- an on-demand service that brings the car wash to you.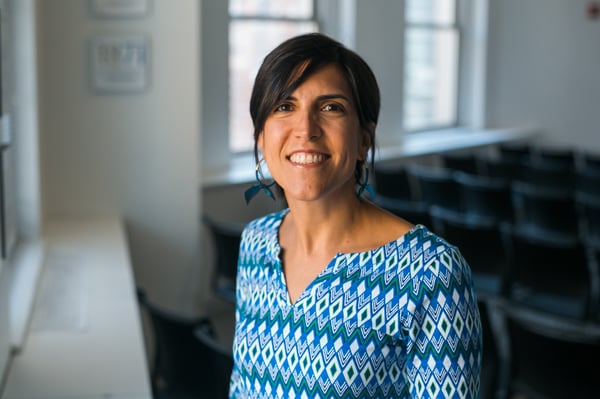 As the mother of boys, Lisa Souter would spend hours cleaning her car every week only to repeat the process early and often. Car washes didn't work either; waiting hour after hour in line -- and keep in mind that this is Chicago after all -- quickly devoured Souter's time with her family and opportunity costs at work.
"I just got tired of cleaning my car all the time, and I wanted to make that process easier. With so many on-demand services, I thought, 'what if there was a car wash that could come to you?'"
And out of that idea, Sparkl -- a startup offering mobile, full-service car washes for its users -- was born. While Souter created the platform to save customers' precious time, she realized that Sparkl also had the potential to solve an even greater problem.
"I was doing some research and found that over 5.2 billion gallons of water are wasted every year in the U.S. alone. It was shocking."
That's why Sparkl provides its customers with a waterless wash. By using biodegradable products, Souter offers a service that not only saves water but is also eco-friendly. The process is simple; users pick a time and location for a car wash and one of Sparkl's technicians arrives with all the products and equipment to get their vehicle sparkly clean. The technician simply sprays the vehicle with Sparkl's cleaning agents, then simply wipes away the dirt and grime with a microfiber towel. Technicians also carry generators and vacuums so that they can clean the interiors as well.
No mess, no stress right?
Well, if you're the customer, then that's absolutely true. If you're the founder, then like many entrepreneurs, stress is just a natural side effect of your entrepreneurial journey. That also rings true for Souter -- who's learned to manage the pressure of building a business after earning an MBA from Harvard Business School, launching a college-prep nonprofit, and working at Merrill Lynch.
"Entrepreneurship is like a roller coaster, that part never changes. There's a lot of highs and lows, but it's about how you face those challenges that really defines who you are and whether or not your company is going to make it."
To help tackle those challenges, Souter has taken advantage of a number of 1871 programs such as WiSTEM -- of which she is an alumna -- and AMP, 1871's Advanced Member Program geared towards scaling, later-stage companies. She says the programs have helped her as Sparkl's business model has evolved over the last two years.
"We originally started as a B2C company, but we quickly realized that partnering with businesses, property managers and apps that offer complementary services was the way to go. I was growing very quickly and needed to talk to more experienced individuals and 1871's mentors were invaluable in that regard."
And while mentors have provided Souter with plenty of business advice, the one-time co-founder of a student-owned and student-run university business at Georgetown has some lessons of her own to share.
"Don't do it alone. Having a great co-founder or support unit is key. You want to find individuals who have strengths that can complement your weaknesses and you want to do it as soon as possible."
Learn more about the 1871 Advanced Member Program and the other other AMP companies of Cohort 1.