Summertime means fun in the sun, fun in the shade and if you're a student not taking summer classes — internships! To celebrate our ten Summer '17 interns we asked them a few questions about themselves and their aspirations.
Frances Agyei, Social Media Intern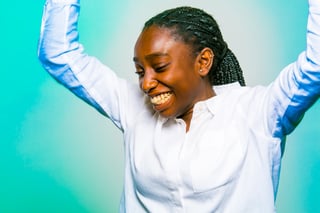 What have you learned so far from this experience?
So far, I've learned that hard work and persistence will get you where you want and need to be. I've learned about the importance of communicating and listening to your peers and lastly, I've learned to enjoy the process while taking your work seriously.
Any advice to future interns?
An internship at 1871 is truly what you make it. There are so many people that walk in and out of 1871 daily so if you see an opportunity, take it. Don't be afraid to ask for help because the worst thing anyone can say is no! And lastly, enjoy yourself.
Abhilasha Konduru, WiSTEM Intern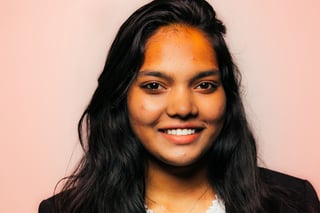 Favorite thing about being an #1871er
Trust. You can leave anything and come back the next day to find it where you left it. Everyone has trust in each other. Everyone helps each other out.
What have you learned so far from this experience?
Connection. Culture. Communication. No internship could have ever introduced me to the number of connections I've acquired here. 1871 has really taken their time to make sure each intern learns how each member is valuable. To top it, I learned how clarity creates efficiency. Communicating effectively either through emails, chats or face-to-face is really important to get rid of confusion. This internship has provided realizations and experiences that I won't gain in a classroom or anywhere else.
Aenea Luss, Communications Intern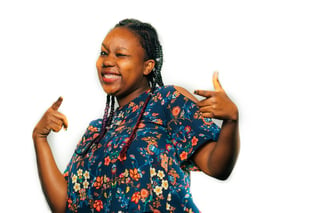 What have you learned so far from this experience?
So far I have learned that the tasks I complete are never really done and that's a good thing, there is always more work to do. It's important to grow in a company that moves so quickly; this is especially so when opportunity is around the corner. There is never any room to doubt yourself at 1871, they meet you where you are and it goes up from there. So I have learned to take everything that I know and ask questions, I have learned to take more risks and make room for mistakes, and I've learned that there isn't one way to do something, there are many ways to do everything.
What would be your dream job?
My dream job would be to become part of the startup culture in a way that immediately responds to the well-being of others and/or the environment. There is something special about creating your own space for innovation in a world of big business and I would love to be a part of that.
Karina Koller, Photo Intern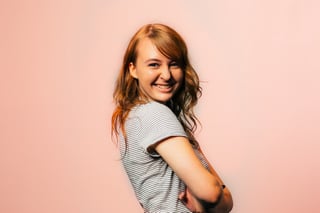 Karina, what's your day-to-day schedule?
My daily schedule is never the same. Sometimes I'm running around nonstop taking photos and other days I spend hours at a computer editing and uploading. I actually enjoy having a constantly changing schedule because I love the variety of tasks that I'm able to get done.
What's your advice to future interns?
To get the most out of your internship, always consider every task as an opportunity to learn something new and apply yourself to the best of your ability. 1871 has an incredible community and resources, so whatever work you put into it, you will get so much more in return.
Adam Batton, Membership Intern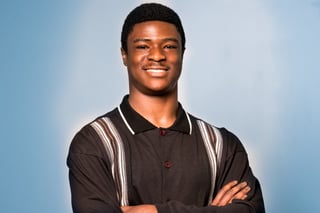 What inspires you the most?
Nature inspires me. Art design, and perspective inspire me. Science and technology inspires me. God and Christ inspire me. Sincere people inspire me. Complexity and simplicity inspire me. This world & beyond inspire me.
What are your plans after this internship?
I intend on traveling to the UK for school then backpacking and exploring Europe. Upon return, I'll tackle the rest of undergraduate school and find internships of interest in Japan. Hopefully I'll move to Japan after school. I'd be doing all this while walking in faith with God, accomplishing all my personal pursuits, and launching Peep, my startup focusing on AR/VR. Ultimately, my mission is to be always growing, discovering and learning.
Rani Randell, Executive Assistant Intern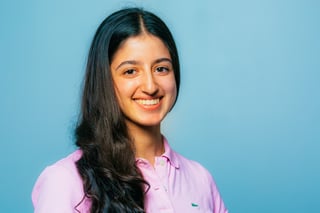 Describe the 1871 culture in three words & why?
Energetic: there is never a dull day here, people are always hustling and getting things done. Focused: people don't have a second to waste at 1871, and so the vibe is generally serious and hard-working but still bustling and friendly. Passionate: Everyone at 1871 really cares about the work that they are doing and it cultivates a great work environment.
Advice for future interns?
Everything I say will inevitably be cheesy, but with that being said: be outgoing! If there is someone who looks familiar, or someone who gave a lecture that you enjoyed, GO INTRODUCE YOURSELF!
Hanna Skinner, Membership Intern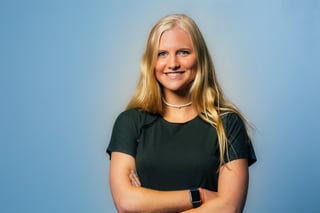 Hanna, give us a rundown of what you do on a daily basis.
When I walk into 1871, the first thing I do is "ping" my supervisor to let her know that I have arrived. Then I find a work space at one of the tables and get to work on any projects or assignments. Interns get lots of perks though; typically we have a "lunch and learn" each day, where two 1871 members or employees sit down to interview each other. I love the "lunch and learns" because I think they are really insightful and give us great insight on how to be successful and happy at our jobs.
Describe the 1871 culture in three words.
The first word I would use to describe 1871 is "Work". Everyone is here to work their hardest; the work ethic going on at 1871 is incredibly admirable. Another word I would use is "diversity". The 1871 community is comprised of an incredibly diverse group of people, it makes the environment so much more progressive and it is so beneficial for these startups to be surrounded by diversity. The last word I would use to describe 1871 is "fun!!" It really is so fun to work here. Everyone is giving it their all, every single day and on top of that, no one takes themselves too seriously.
Amy Kamin, Programming Intern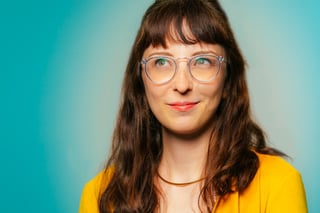 What would be your dream job?
I would love to work for a non-profit helping to develop and implement educational and outreach programs using emerging technologies like Augmented Reality (AR), Virtual Reality (VR), and Mixed Reality. Ideally, I would be involved in projects related to broadening cultural awareness worldwide including bringing global cultural experiences to those without traditional access due to disability or income.
What inspires you the most?
I am very passionate about art and its ability to create deep emotional connections in an almost passive, accidental way. Nothing is more inspiring to me than being unexpectedly pulled out of my mundane day-to-day thinking and to-do lists into a more reflective, conceptual mind space like when I stumble upon a work of art that connects with me. It's completely spiritual.
What have you learned so far from this experience?
In the first two weeks, I have attended five workshops, participated in four lunch & learns, and attended two events including the wholly fascinating and inspirational WiSTEM Showcase. I have worked with smart, hardworking and successful people every single day. Throughout these experiences I am constantly re-learning how valuable it is to connect with others that share my values and seek to sustain relationships that are not just mutually beneficial but will guide me through to my next opportunity. I'm also still learning how to not feel weird in front of a camera.
Lilly Schneider, Events Intern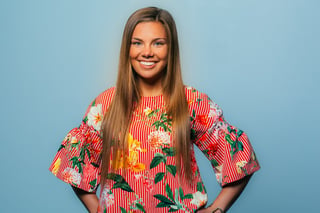 What have you learned so far from this experience?
In just two weeks, 1871 has made me feel so much more comfortable in a professional environment. I've learned a ton about the importance of networking and making connections, and the opportunities that arise from putting yourself out there. From all the events and workshops I've been able to attend, I've picked up so much advice from successful people who once started in my place as an intern.
Favorite thing about being a #1871er
My favorite thing about being an 1871er is being a part of the community. Everyone at 1871 is positive, high-energy, and hard-working. These are my favorite kinds of people and being surrounded by them 4 days a week really inspires me to get the most out of my time as an intern as I can.
Kevin Gerbie, Programming Intern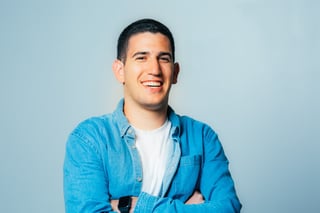 What inspires you the most?
I am most inspired by the possibility of what can be achieved with hard work and collaboration. We all have something to offer each other and seeing people come together to solve problems can be so satisfying and inspiring.
Favorite thing about being a #1871er?
My favorite thing about being at 1871 is the culture. I love that everyone here is working hard and always looking to learn from each other. What Howard (Tullman) said to us on the first day also really resonated with me in terms of taking our work very seriously but not taking ourselves too seriously. That seems like a great message to live by.
What does #LifeAfter1871 look like?
After 1871 I plan on going back to Ann Arbor for my junior year at the University of Michigan. I will then be spending second semester traveling abroad in Europe. Then hopefully one day down the road I will get to apply the skills and lessons I learned at 1871 to a startup of my own.
Thanks to our amazing group of Summer '17 interns for a job well done! Follow #LifeAt1871 on Instagram or Twitter for more peeks behind the curtain.