The 1871/IHCC Hispanic Technology Incubator is a cohort-based accelerator that provides Latinx-led businesses with programming and mentorship. We asked each of the participating entrepreneurs about what makes them tick, and this week, we say hello to Dan Trinidad, Founder and CEO of DealerFox, a B2B service and software provider for the automotive industry that focuses on generating traffic directly to local dealerships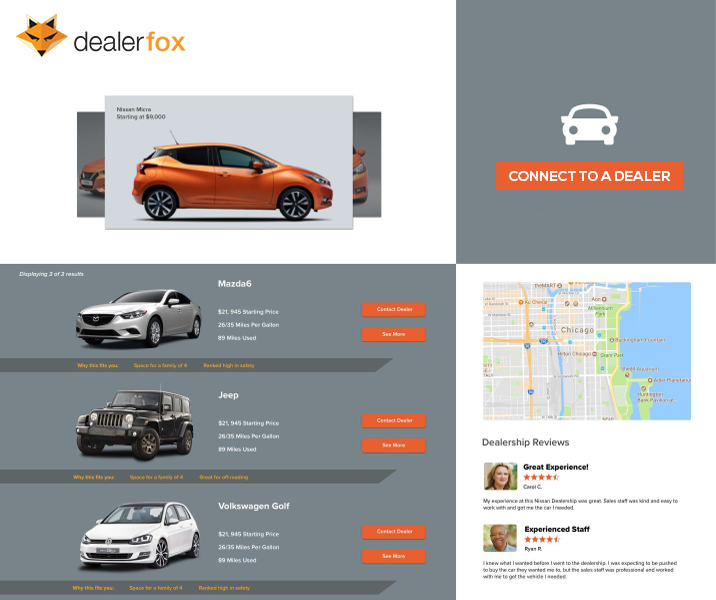 Q: Tell us a little bit about your personal history and background.
I enjoy the creative process and problem-solving, that's my life's passion. It doesn't have to be business related I just like looking at things differently and seeing what can come of it. I've been an entrepreneur since the mid-1990's and have never looked back.
In the early stages, my background consisted of sales and promotions, while the last decade I've been focused on digital consulting. There has always been a custom software project throughout my journey.
A glass of whiskey and a mid-blend cigar is all I need to wind down after a long week of work.
Q: Tell us a little about your company. What's your elevator pitch?
Dealer Fox is a B2B service and software provider for the automotive industry. We focus on generating traffic directly to local dealerships, instead of third-party marketplace websites that showcase competitor inventory and multiple dealership choices.
Q: What about the program do you think is helping your business the most? Are there any specific examples?
Dedicating a full day out of the week to work on our business, instead of working in our business has been a huge benefit for our team. We intend on dedicating Wednesdays as Dealer Fox day so we can continue to work on growth, culture, and service.
Q: What's the greater good your company is trying to accomplish? How will it impact the community? What problem does it solve?
We believe that empowering local dealerships with more control over their digital platforms will have a significant impact on employment opportunities. Dealer Fox intends on offering an online certification course that will allow local community members to get Dealer Ready Certified.
Q: Give us a little insight into your perspective on diversity in the tech community. Why is it important? What do you hope to see?
As much as I'm happy to see more Latinos getting an opportunity in the tech space, I'm really pleased to see the attention women in tech are receiving. I look forward to working side by side with the best tech minds regardless of gender, age or ethnicity.
Q: What is the most valuable experience you gained personally and for your business during the program?
For me, it's been financial modeling and the importance of getting it down to a science. Although this is a work in progress, I am focused on visiting this process as often as time permits.
Q: Do you have any closing thoughts about the program or your experience at 1871?
IHCC and 1871 have been a great experience for myself and our co-founder. It has brought light to areas of the business that we previously may have overlooked and has prepared us for growth on our journey.
The Hispanic Tech Incubator provides access to mentors and tailored content designed specifically around the individual businesses admitted to the incubator. It also contributes to IHCC's ongoing partnership with 1871, which supports Hispanic entrepreneurs, technology professionals, and students with educational programming, networking opportunities, and other resources. Learn more.