Every entrepreneur has a story of what inspired them to build their dream, and for some, the passion is in their bloodlines. For our final Hispanic Heritage Month spotlight, meet Manny Ozaeta, Director of the 1871/IHCC Hispanic Technology Incubator.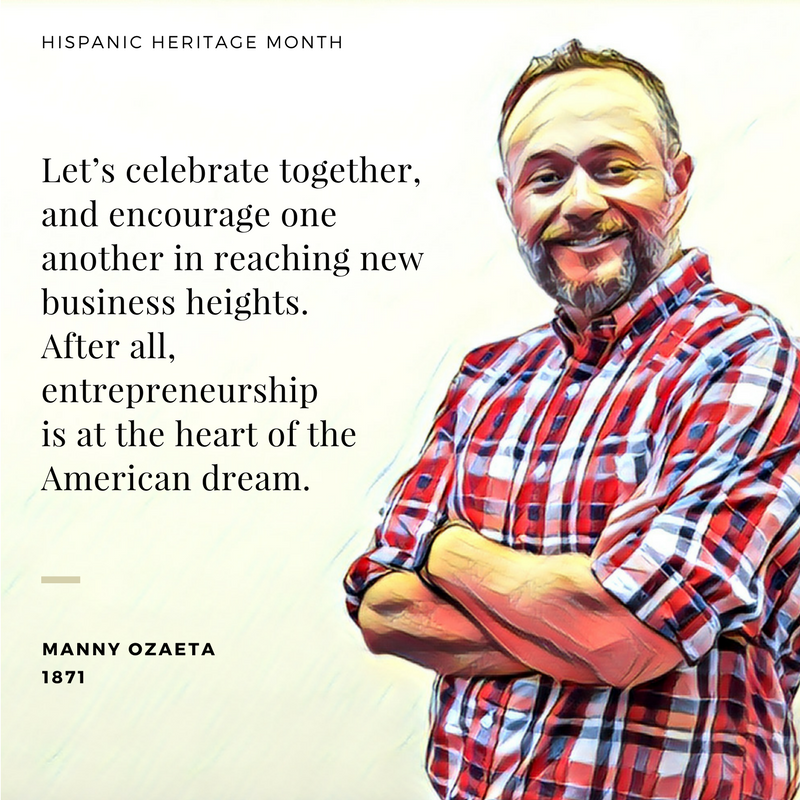 Manny Says...
Every single day that I come into 1871 I am simply inspired by all the amazing interactions that occur in this unique ecosystem, and as we close out Hispanic Heritage month, I want to acknowledge the Latinx founders who constantly bring that inspiration to light. They are the best of our community and have been able to take their ideas, from concept into viable businesses that are changing the tech landscape.
One of the foundations of the 1871/IHCC incubator program is to impress tech entrepreneurship within the Hispanic community, and our talented men and women founders do this in strides simply by taking action. The truth of the matter is that starting a small business is ingrained in us, as immigrants, as Latinos and as Americans. But speaking specifically to tech entrepreneurship -finding success in this arena will allow our community to thrive in the economy of today and tomorrow.
More than that, our entrepreneurs are reaching back and bringing others into the fold, including students, traditional entrepreneurs, and everyday business professionals such as myself. They are creating an engaging environment that welcomes different viewpoints and are making the business case that diversity matters.
On a personal note, I am also inspired by my mother, who did not have much of a formal education, but who taught me something much more valuable; a strong work ethic and a belief in the golden rule. She instilled in me core values that have served me well in the workplace including, an incredible sense of loyalty, respect for everyone's opinion, and at the end of the day, the notion that hard work supersedes all.
Happy Hispanic Heritage Month- let's celebrate together, and encourage one another in reaching new business heights. After all, entrepreneurship is at the heart of the American dream.
Want to hear more voices at 1871? Check out Community to meet more of our amazing members, partners, and supporters.