Parents with struggling children often sink a tremendous amount of time searching for reliable support for their kids. Fortunately, Hema Trukenbrod, Founder and CEO of PediaSource, is increasing accessibility to the right specialists. In this interview, she talks about following her passion, the need for parent-employee engagement, and why giving is the best entrepreneurial strategy that no one's talking about.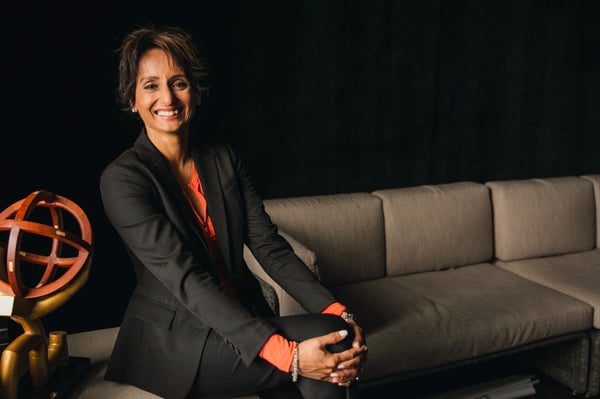 It's no secret that parents struggle when their children struggle -- particularly if their child has behavioral issues. In these situations, parents often have to prepare for the worst, which can be a distraction at the workplace and impede their productivity. And, as many parents will tell you, finding the right type of assistance is an exhausting and tiresome process.
While many schools offer behavioral-treatment programs today, their results are not always compelling enough to ease a distressed parent throughout their long workday. It's a problem that Hema Trukenbrod is looking to solve with PediaSource, a health care services company that connects parents and educators by phone to experts in child and teen behavior, learning, and development. Through PediaSource, parents can review experts and pick consultation times; users who don't know what kind of expertise is needed can ask for assistance so that they can connect with the right specialists for a 20, 30, or 40-minute consultation appointment -- or as Trukenbrod calls them, 'pediasessions.'
"There's a lack of engagement at work due to parents who are completely lost in this myriad of information that's out there on the internet. With PediaSource, you call and get access to a specialist; not a case manager and not some random person on the phone -- you'd be speaking with an actual neuropsychologist or a sleep specialist. These are all highly-vetted specialists with no less than decades of experience."
Trukenbrod, a mother of two, built PediaSource when she realized that parents were crawling through an immense amount of information on the internet only to end up with the wrong type of specialist. She wanted to address all of the misinformation online, along with the common misconception that modern educators have the tools and resources to help children and teens with their behavioral and developmental issues.
"Teachers have told me that they're not therapists or specialists. When a child has an issue, most teachers are asking the same thing that parents are which is 'how bad of a problem is this and how can we help?' They want to come from a point of knowledge, but they're not necessarily going to be the experts."
To further PediaSource's capabilities, Trukenbrod applied for and was accepted into the seventh cohort of 1871's WiSTEM program, a 12-week accelerator for women entrepreneurs. She says the diversity of the entrepreneurs -- and their businesses -- drew her to the program.
"When I heard about WiSTEM, I was enticed by the fact that it was made up from a group of women founders, but I was also intrigued because all of the members were at different stages of growth. I think that gives you an opportunity to learn many different lessons from many different perspectives, which is really beneficial when you're growing your business."
Speaking of lessons, Trukenbrod has learned many valuable ones since she immigrated to the United States at age 17 with just $500 in her pocket. However, she says that if she could pick one piece of advice to share over others, it'd be that giving, and not taking, is the most important action for an aspiring entrepreneur.
"Sometimes in this hustle and bustle startup journey, people will think to themselves, 'okay -- if I give you this, I'm going to take something in return.' People are always focused on a proportionate give-or-take, but I would say that it works in your favor if you're prepared to give more than you take. I believe that, if you are giving, this journey eventually gives back."
Learn more about the WiSTEM program here.
1871 provides work space, education, resources, and curated connections to help Chicago's entrepreneurs build and scale their business.