It's 4/20 and we know that you have some very, very important plans this evening. To get you in the mood for this hazy holiday, we've gone ahead and put together a list of three Cannatech companies that you kneed to know.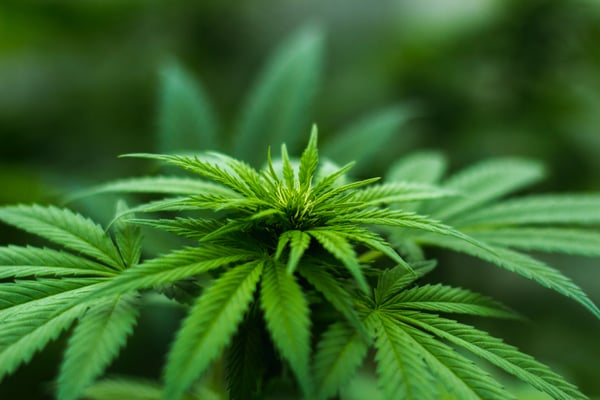 Photo Courtesy of Pexels
In recent years, a number of Cannatech companies have been baking -- and with support for marijuana legalization at an all-time high, it's only a matter of time before the already-growing marijuana market takes off. As it's 4/20, it's only appropriate that we'd put a few of these businesses on your radar.
One company that's making the most of the Cannatech industry is Kannatopia, a cannabis social media network for enthusiasts and medical patients 21 and older (and 1871 member company - couldn't resist). Kannatopia allows users to research, communicate, and find more information and details about cannabis strains, products, and more. Users can even record the types of cannabis that they've tried.
"We're building a community for all cannabis consumers, both for the medical side and the recreational side. It's really taking all types of cannabis consumers, businesses and brands, and bringing them to one place where they feel comfortable enough to share their experiences." – Kurt Akers, CEO and Co-Founder, Kannatopia
Kannatopia is currently accessible in 29 states and you can sign up for their service by following this link.
The art of marijuana cultivation isn't something that you can pick up overnight. For the non-experienced, most attempts at growing marijuana will go up in smoke. However, there is a solution for the DIY cannabis crowd -- WeGrow is a free app designed to help new and experienced cannabis-growers cultivate their own plants, and share knowledge to help empower other growers. In a recent interview with Forbes, WeGrow Founder Mason Levy said he built the platform after noticing that there was a shortage of education on the topic.
"Even if you're able to learn how to grow, you're still ending up on sites rooted in the black market. Growing cannabis can also be an intimidating and confusing process to set up, let alone be successful at." – Mason Levy, Founder, WeGrow
To learn how to cultivate your own cannabis, find WeGrow right here.
When it comes to medical marijuana, Cresco Labs is lighting up the Midwest with its cultivation, processing, and manufacturing center based out of Joliet, Illinois. What's more, the company partnered with Mindy Segal of Hot Chocolate Chicago to launch a new line of edibles. In an interview with the Chicago Tribune, Cresco Labs' Founder Charlie Bachtell says that, while cannabis businesses are growing, there's still a stigma attached to companies in this sector.
"You want to make sure you pick the right groups to do this because everybody's preconceived notions are the same. You have to have groups that are willing and able to go through that process and change minds. There's still that general perception that this is a sham. And it's not." – Charlie Bachtell, CEO and Founder, Cresco Labs
To learn more about Cresco Labs, head right here.
These are just a few of the many growing Cannatech companies that are making their mark across the nation. And with greater marijuana legalization right around the corner, we can't wait to see what ganjapreneurs will think of next.