Women make up half of the total college-educated workforce in the United States yet only 29 percent of the overall science and engineering workforce. It's an issue that Stephanie Hein, CEO of MakerGirl, is working to solve. In this article, she talks about why it's important to show young women the value of STEM -- and have some fun in the process.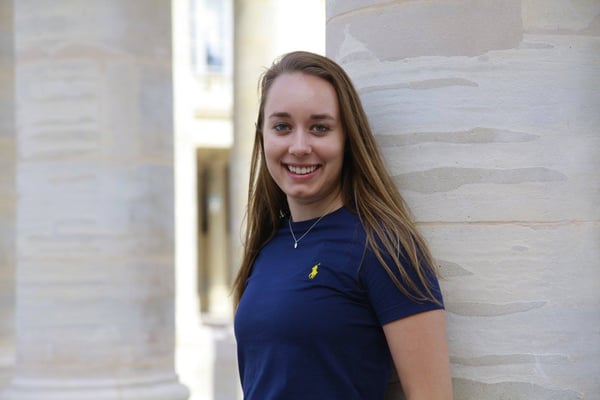 When you ask most young girls what they want to do when they grow up, you might not be expecting answers like 'scientist,' 'engineer,' or 'astronaut.' After all, these are career fields that have traditionally been -- and in many ways continue to be -- dominated by men. It's a disparity that hasn't gone unnoticed and today, industry leaders like Stephanie Hein of MakerGirl have made it their mission to close that gap. Though it might seem like an uphill battle at the moment, Hein says that preparing the young women of today for a career in STEM can pay dividends in the near future.
"One of the main reasons why girls aren't interested in the STEM fields is that there is a lack of role models. Young girls don't see many women in STEM fields and because of that, they don't see themselves pursuing those fields. If more women pursue careers in STEM, then that can serve as a significant source of inspiration for young girls."
That's why MakerGirl, a nonprofit organization, often works with young girls who are 7 - 10 years old; Hein says that girls generally lose interest in STEM fields by the time they're 11 years old because they don't see many women in the science, technology, or engineering profession.
"They get to an age where they start thinking about their futures and because there are so few women in STEM, they might decide on another career field. Our long term goal is to help provide these girls with the confidence and opportunity to say 'yes' to new challenges before they hit they age, so that they feel empowered to pursue STEM careers and STEM disciplines."
Hein and her team at MakerGirl work towards that goal by using 3D printing classes to teach students about design, technology, and women leaders in the STEM industry. Though MakerGirl has expanded its curriculum to include coding and robotics courses, many courses continue to focus on 3D printing as it provides an enjoyable but also analytical and creative introduction to the STEM industry. Hein says that the organization's offerings have been a hit with young girls throughout the nation.
"We've seen a lot of traction with the program. We've educated 3,000 girls as of this time and we have two MakerGirl academies right now. Within the next year, we'd like to add another one. We've seen a lot of traction and it's been great to see, but we also want to continue to grow. By 2023, we want to educate 10,000 young girls."
Currently, MakerGirl has academies at the University of Illinois and Northwestern University. Each academy is staffed by a team of university students from different majors be that business, engineering, or art. Hein credits much of MakerGirl's success to the university teams.
"What they do is essential to our program. MakerGirl has teams that are responsible for our curriculum, and we also have teams that help with important tasks like marketing or fundraising. They run different aspects of the program and when you look at the big picture, they're basically running a nonprofit."
It's a considerable task but it provides all of MakerGirl's student-volunteers with hands-on, real-world experience managing and overseeing a nonprofit. And just as MakerGirl helps to inspire young women, Hein says that her undergrad student-volunteers help inspire her as well.
"Our university undergrads are entirely committed to the MakerGirl mission. MakerGirl wants girls to be unstoppable forces that say 'yes' to the challenges of tomorrow and our student-volunteers reflect that attitude. When you're running a business, you want your team to give you advice -- you have to be able to rely on them -- and I know that I'm able to rely on mine."
And in terms of advice, Hein has some of her own, much of it earned through years of experience.
"In a startup environment, it's easy to get caught up with what your peers are doing. Something I would have told myself a few years ago is to stop worrying about others and just enjoy the process. That's really important."

1871 provides work space, education, resources, and curated connections to help Chicago's entrepreneurs build and scale their business.