As the old Kenny Rogers tune goes, 'you got to know when to hold'em and you got to know when to fold'em.' Nobody understands that sentiment better than Sergio Suarez Jr., the former Co-founder and CTO of the popular ticket reservation platform dibit and the Co-founder of Tackle Ai, which uses artificial intelligence to extract key data points from any unstructured document. Along with his entrepreneurial endeavors, Suarez Jr. is also an accomplished poker player. In this post, Suarez Jr. shares his story along with his tips on to how to successfully play the hand your dealt.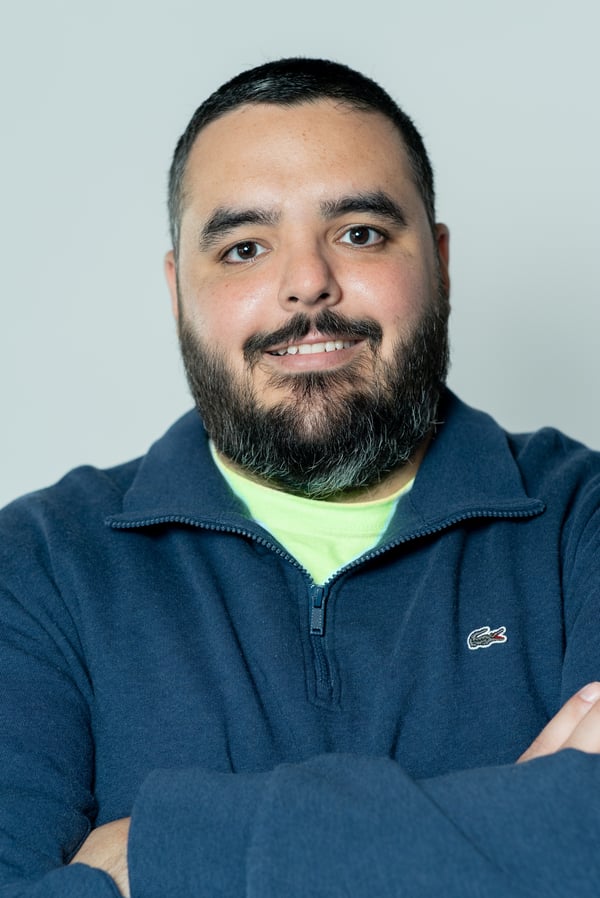 With Jack-Nine offsuit, Sergio Suarez Jr. decides to raise before the flop. It's not the move most people would expect from someone who's just been dealt a less than optimal hand at the World Series of Poker -- but Suarez Jr. has a plan; he's not playing the cards, he's playing the people.
"Believe it or not, I actually don't like gambling at all. However, I do like outsmarting other poker players and reading people. That's a big part of this game -- the cards do matter, but far less than most people think. It's the people you're playing, it's their reactions, their mannerisms, and their temperament. If you can figure that out, you have the advantage."
Before the River, or the last card that's dealt in a round, every single player surrounding Suarez Jr. folds. Having won the pot, he takes a moment to reflect on his path to the biggest poker tournament in the nation. It's easy to imagine a young Suarez Jr. playing his first hand in the backroom at a bar; the kind of space that conjures up images of old speakeasies -- but the reality is that Suarez Jr. started his poker career in the comfort of his own home by playing online.
"When I was 18 years old, I opened up an online poker account and after playing a number of free games, I realized that I was pretty good at it. I was invited to participate in a free tournament with the winner taking home $100 from the sponsors and I ended up winning that tournament. That's when I got hooked and poker became a very important part of my life."
Suarez Jr. isn't exaggerating. Not only did he meet his wife playing poker online, but he's also used his poker winnings to bootstrap his startups. In fact, if it wasn't for poker, he may not have become an entrepreneur at all.
"Back then, I was playing poker and writing software at the same time. I had some business ideas, but I never acted on them. My wife actually told me 'if you're smart enough to play poker for a living, you're smart enough to start your own business.'"
So Suarez Jr. invested his earnings into new companies and eventually helped start a company that was innovating the ticket reservation space -- dibit. But as any entrepreneur will tell you, building a business is a commitment that doesn't leave much time for hobbies, or in Suarez Jr.'s case, poker.
"When I started building companies, I really had to cut back on poker. My wife and I also had a child so I basically stopped playing. I was always thinking about it though because I've always enjoyed the analytics and math that went into poker. Poker was always a numbers game to me, and I outworked other regulars by studying hand histories and picking up on patterns."
Even though he didn't have much time for poker, Suarez Jr. realized that he could take his love for analytics and translate it into a business. He started working on a platform that could analyze and recognize important patterns in complex documents; soon, he would use that platform to launch a new company -- Tackle Ai.
"When you're playing poker, you're predicting tendencies and you can apply a lot of that to business as well. Analytics and discovering anomalies in data has been very valuable for me as an entrepreneur."
And though it may come as a surprise for some, poker can offer many important lessons about building and running a business.
"Poker teaches you how to interact with people in highly intense or stressful situations -- which will happen if you're an entrepreneur. If you're bluffing with $10,000 on the line, you've got to remain calm and that translates into business."
Today, Suarez Jr. spends most of his time growing Tackle Ai as a member of the fourth cohort of the Latinx incubator. Though his professional poker playing days are mostly over, he still uses the lessons he's learned from the game to scale and grow his company.
Even though they don't teach poker in business schools, Suarez Jr.'s depth of experience growing companies and at the poker table have given him a unique set of skills that have served both himself and his clients well.
"Having spent years in the startup industry and playing poker has really been beneficial -- it's helped me a lot in the past and I think it'll probably help me build my platform in the future as well."
And given the amount of experience under Suarez Jr.'s belt, we think it's a safe bet.
To learn more about Sergio Suarez Jr., visit tackleai.com or connect with him on LinkedIn.
1871 provides work space, education, resources, and curated connections to help Chicago's entrepreneurs build and scale their business.