This month, 1871 launched a three-month partnership with UNIQLO, a popular global fashion retailer located on Michigan Avenue in downtown Chicago, featuring in-store displays by five incredible 1871 member companies. We visited the store this week with a few of our participating entrepreneurs to get the scoop.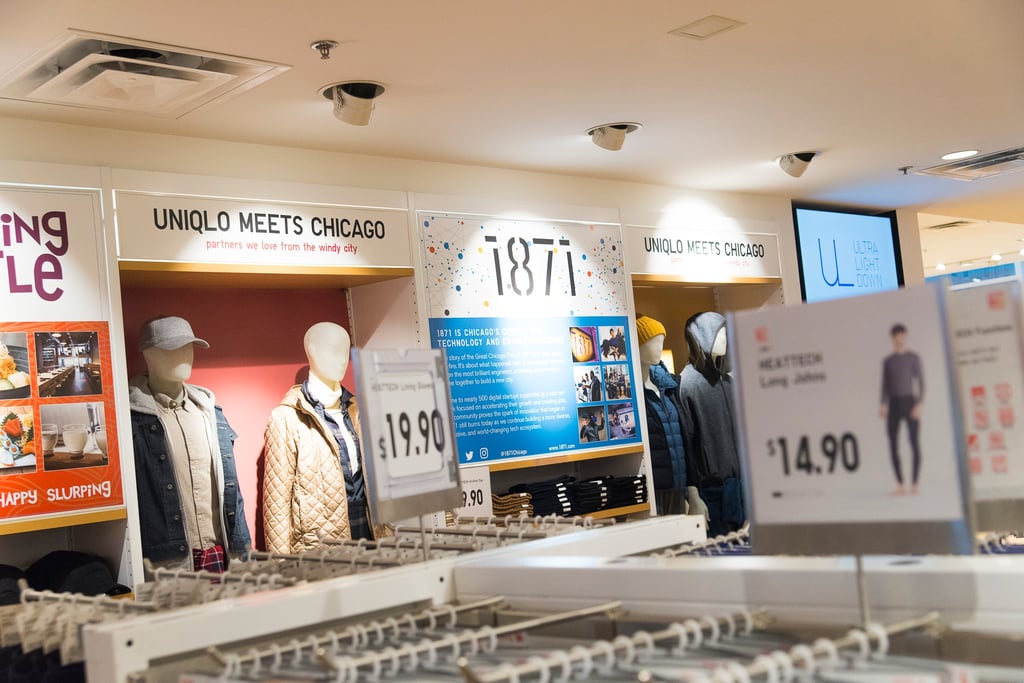 1871 sports a prime spot at the UNIQLO store on Michigan Avenue.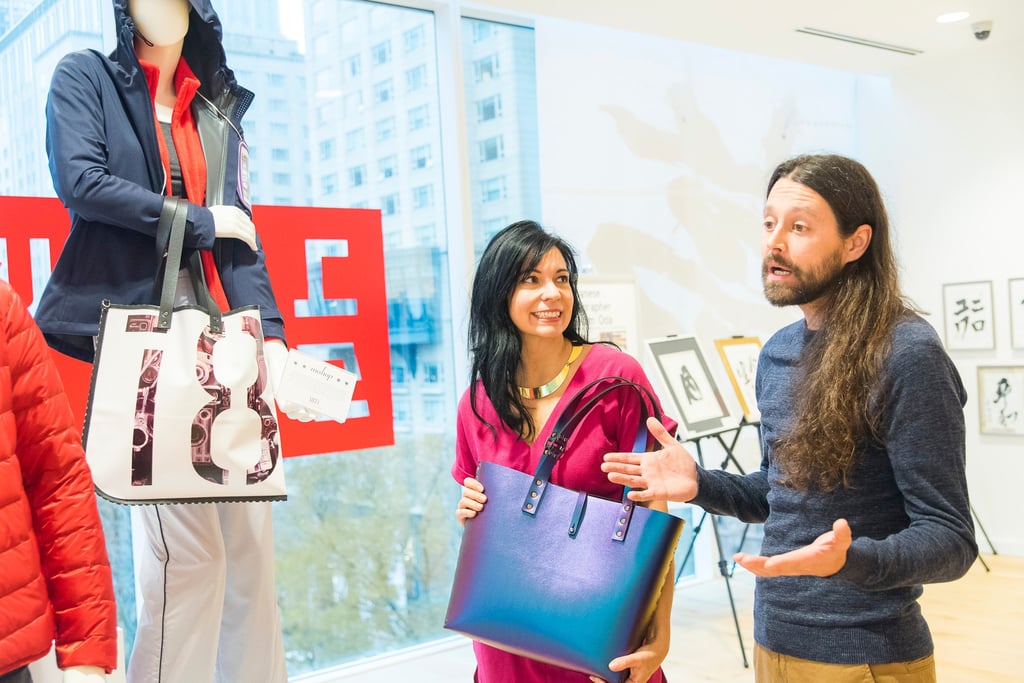 Mohop founders Annie Mohaupt and Justin Walker talk about their mass-customizable, 3D printed accessories and footwear.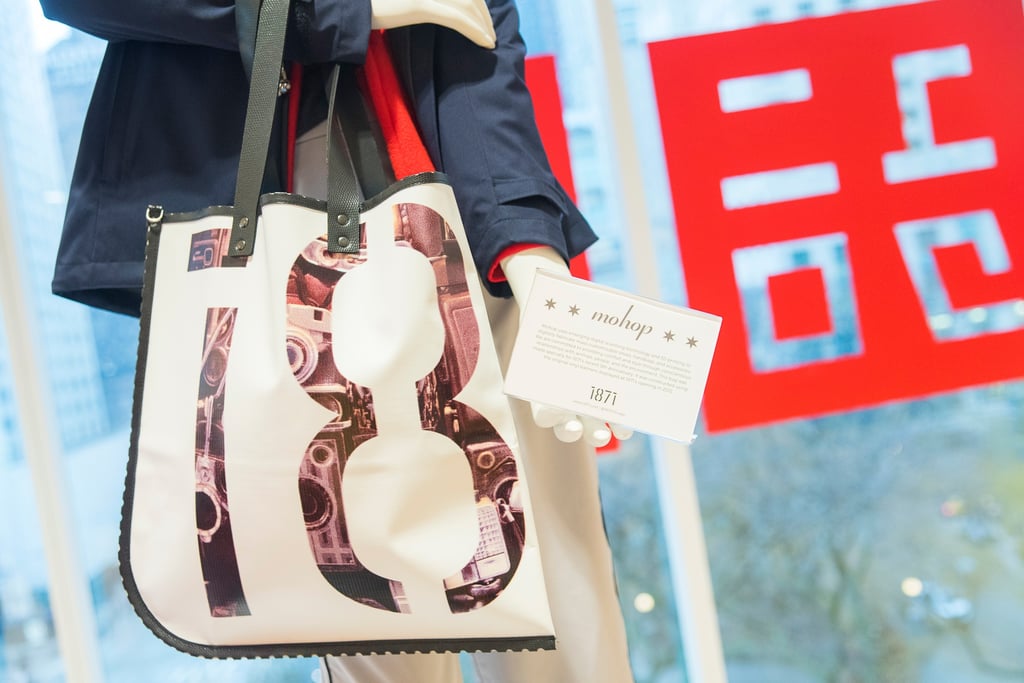 The material from this custom-made Mohop bag was sourced from 1871 vinyl banners that were hung in The Merchandise Mart when 1871 first launched in May 2012. This bag was created as a commemorative piece for 1871's 5th Birthday event in May 2017.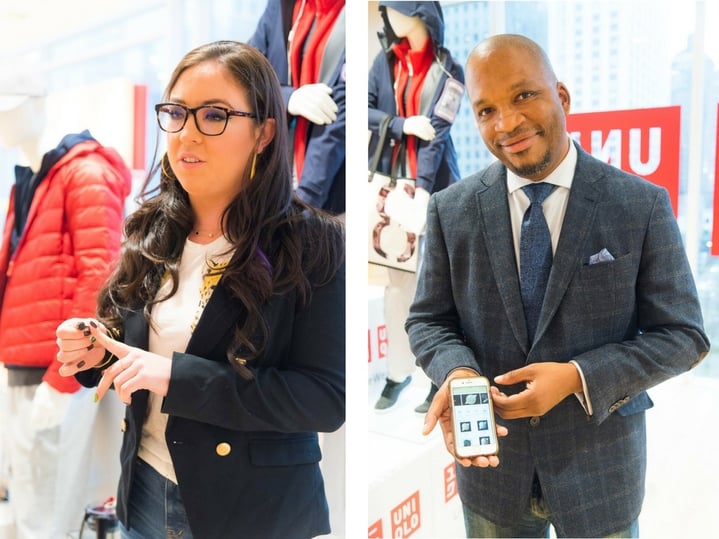 Casey Melvin and Brian Bullock of De Rigueur Designs explain the company's 3D printing and mobile ring sizing technology.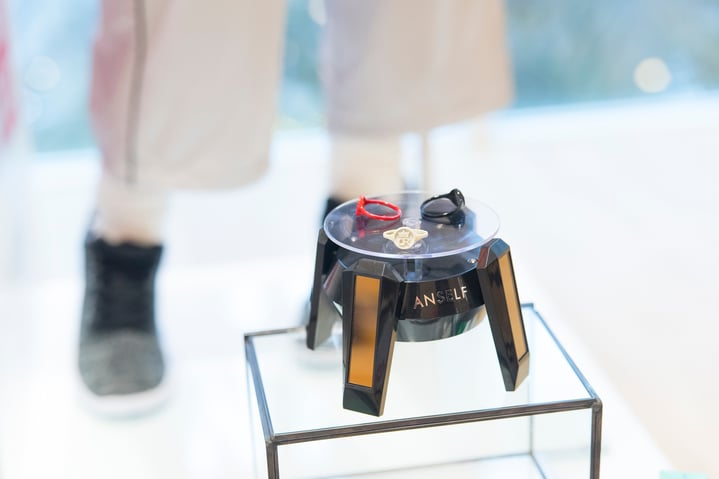 Each De Rigueur piece is made to order and finished in lasting, permanent titanium-based PVD mirror-coating that mimics the color of precious metals but has the strength of steel.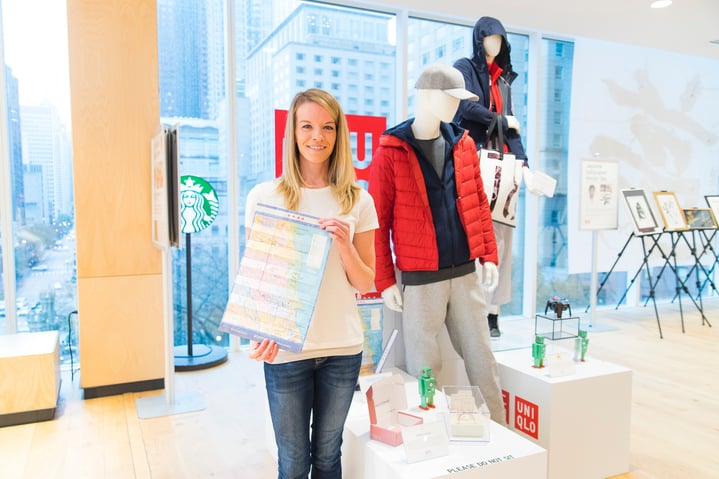 Hilary Ward, Founder of SlapMap, shows off her snappable-bracelet-turned-Chicago-map.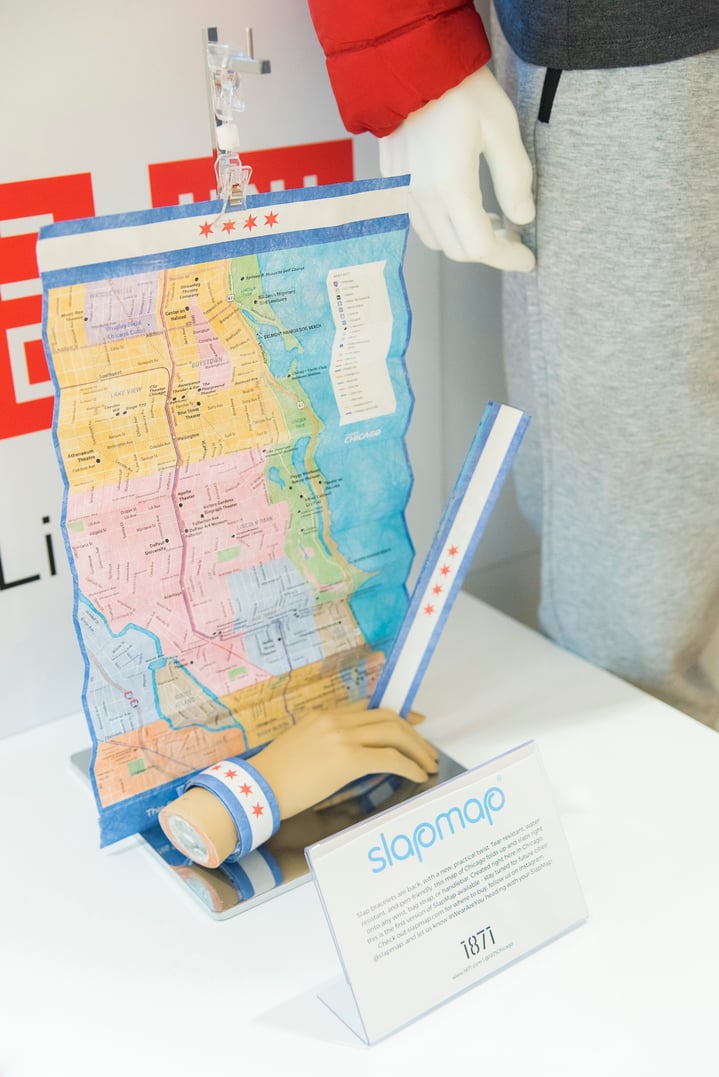 SlapMaps are water-resistant, pen-friendly, and tear-resistant.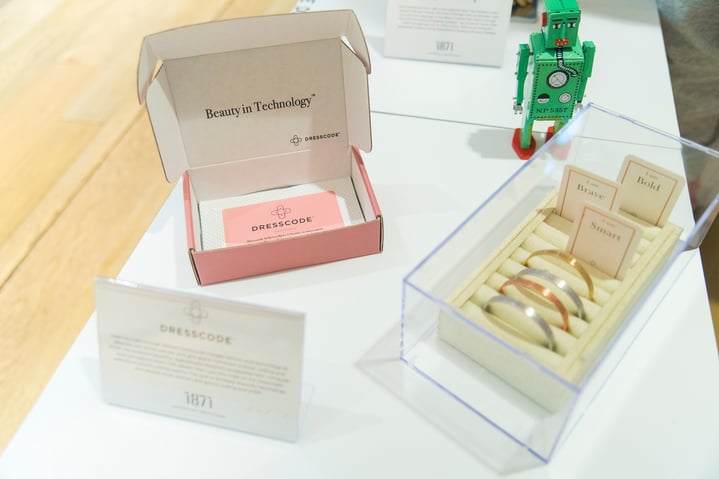 Dresscode Tech produces jewelry that incorporates computer science code strings as part of their design, which the wearer can use to unlock coding lessons.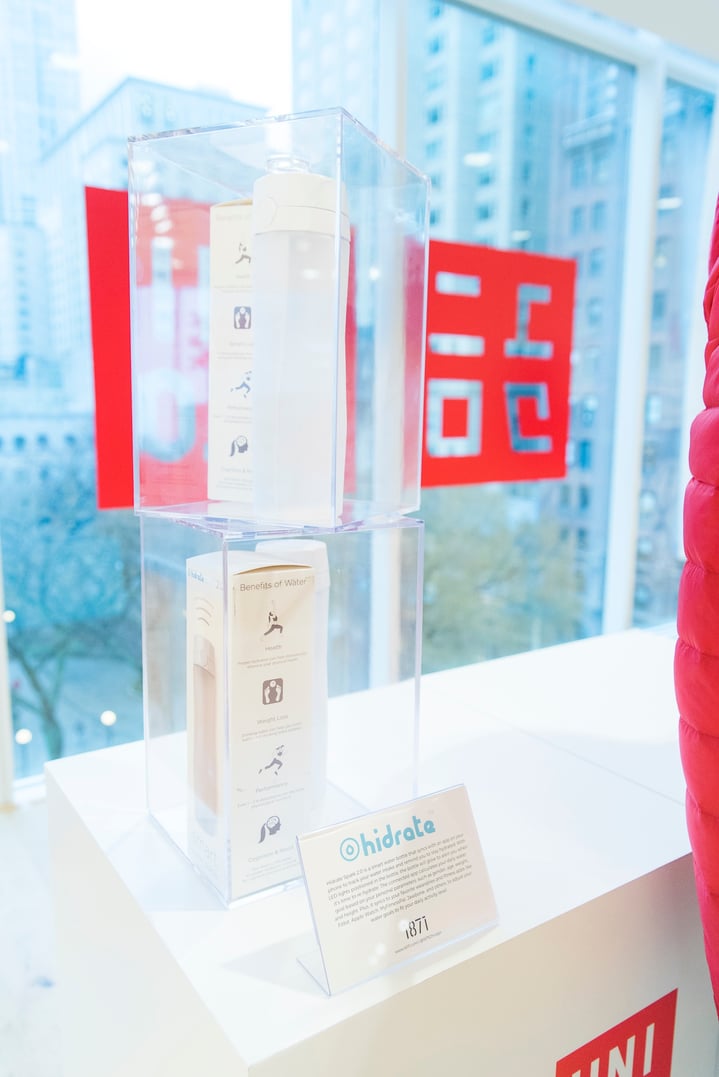 Hidrate is the startup behind the Hidrate Spark smart water bottle, which tracks water intake and helps users meet daily hydration goals.

Check out the video below which appeared on our Instagram Stories: