JOBS! Every week, we highlight a number of open jobs for our member companies. If you're looking for an exciting career in the tech industry or an opportunity to work alongside Chicago's best and brightest, then you've come to the right place. Here are the job openings for the week of August 5, 2019.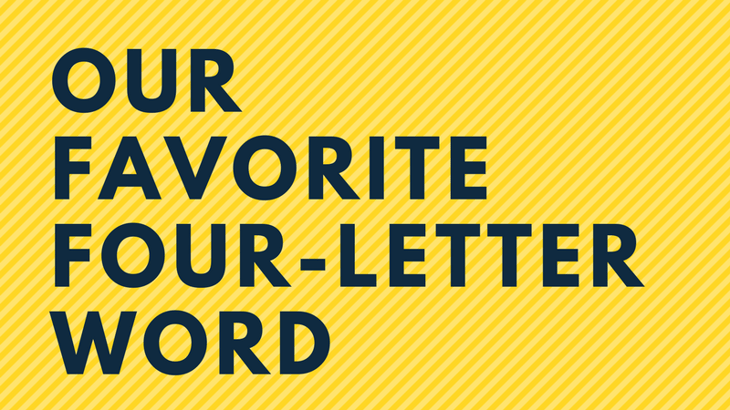 Accountant

| Stride Accounting Solutions
About Strike Accounting Solutions: Stride Accounting Solutions is an accounting solutions and advisory firm with a proven track record of helping clients create the infrastructure, processes and analytics needed to run a successful business. We constantly keep up and invest in state-of-the-art technology to ensure that our clients have access to real-time business insights to make strategic and operational decisions.
Role Overview: The Accountant position will play a key role in the continued growth and success of the company. This position will be responsible for developing and maintaining accounting principles, practices and procedures to ensure accurate and timely financial statements. Working with our clients, you will be primarily responsible for a multitude of accounting activities, including general ledger preparation, financial reporting, and assisting with the daily accounting needs. This position is responsible for all areas related to financial reporting for firm clients. Routine contact with clients to develop process improvement plans, drive organizational efficiencies and present their financials while giving guidance to help improve their performance; along with contact with client contacts such as tax accountant and other professional service providers.
Vice President of Development

| Common Threads
About Common Threads: Common Threads is a 501(c)3 non-profit organization that is national in scope but has local footprints in each of our fourteen major program locations. Common Threads is dedicated to bringing health and wellness to children, families and communities through cooking and nutrition education. We integrate our preventative health programs into school districts and community organizations to help combat the rising number of diet-related diseases and cultivate a culture that embraces a healthier lifestyle and celebrates diversity through food. We envision a community of learners that embraces healthy cooking, healthy eating and healthy living as both a life choice and a human right. Common Threads is committed to making nutrition and cooking education programs an integral part of childhood education for all.
Role Overview: Common Threads is seeking a development executive to lead fundraising efforts across the country for our growing organization. The VP will work with the team to develop revenue from individual donors, institutional funders, including corporations, foundations, and government entities. The VP of Development makes recommendations on organizational strategy and works as a part of the organization's Leadership Team to help advance Common Threads' strategic plan. As a seasoned relationship manager, the VP of Development will prospect the organization's revenue and be responsible for stewarding donors and managing the organization's philanthropic pipeline. The VP will also collaborates with Common Threads leaders and front line staff to develop new revenue streams, including working with Program staff as they develop fee for service or co-investment partnerships.
Interested in working for one of our member companies? Come visit our job board right here.