JOBS! Every week, we highlight a number of open jobs for our member companies. If you're looking for an exciting career in the tech industry or an opportunity to work alongside Chicago's best and brightest, then you've come to the right place. Here are the job openings for the week of June 24, 2019.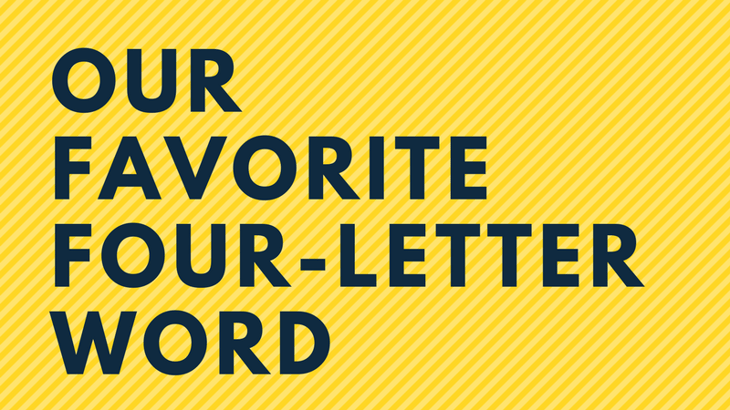 Technical Program Manager

| Orderve
About Orderve: Orderve is a start-up that is building the premier end-to-end experience for restaurants and trusted partners to discover and source specialty food for their businesses. We are challenging the legacy food service business model with an e-commerce marketplace platform that will connect chefs with vendors small and large. While supported by a well-established food service company and Relish Works, Inc., an innovation hub, we operate as an independent start-up focused on solving specific user-centered problems around buying and selling food.
Role Overview: The Technical Program Manager will be a key player in Orderve's overall success by owning the technical deliverables and driving development velocity for our full stack engineering team. You will have end to end ownership of the software development life cycle output, by ensuring development teams are unblocked and working on the right thing at the right time. You will collaborate with senior leadership, including Heads of Product and Engineering, to ensure complex requirements are turned into clear and comprehensive technical specifications and maintain a prioritized, estimated and organized backlog.
Vice President of Development

| Common Threads
About Common Threads: Common Threads is a 501(c)3 non-profit organization that is national in scope but has local footprints in each of our fourteen major program locations. Common Threads is dedicated to bringing health and wellness to children, families and communities through cooking and nutrition education. We integrate our preventative health programs into school districts and community organizations to help combat the rising number of diet-related diseases and cultivate a culture that embraces a healthier lifestyle and celebrates diversity through food. We envision a community of learners that embraces healthy cooking, healthy eating and healthy living as both a life choice and a human right. Common Threads is committed to making nutrition and cooking education programs an integral part of childhood education for all.
Role Overview: Common Threads is seeking a development executive to lead fundraising efforts across the country for our growing organization. The VP will work with the team to develop revenue from individual donors, institutional funders, including corporations, foundations, and government entities. The VP of Development makes recommendations on organizational strategy and works as a part of the organization's Leadership Team to help advance Common Threads' strategic plan. As a seasoned relationship manager, the VP of Development will prospect the organization's revenue and be responsible for stewarding donors and managing the organization's philanthropic pipeline. The VP will also collaborates with Common Threads leaders and front line staff to develop new revenue streams, including working with Program staff as they develop fee for service or co-investment partnerships.
Interested in working for one of our member companies? Come visit our job board right here.