JOBS! Every week, we highlight a number of open jobs for our member companies. If you're looking for an exciting career in the tech industry or an opportunity to work alongside Chicago's best and brightest, then you've come to the right place. Here are the job openings for the week of June 19, 2018.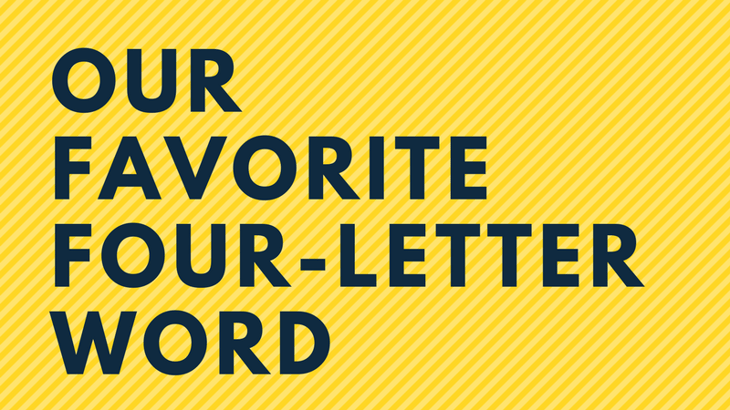 Python Engineer | Transparent Energy
About Transparent Energy: Transparent Energy is a privately owned and operated energy consulting and brokerage firm located in Fairfield New Jersey. We specialize in energy procurement strategies, and strategic risk management for large commercial/industrial clients all over the United States. Our proprietary energy analytics and management software helps customers visualize their historical energy usage and provides transparent solutions for purchasing electricity contracts through third party energy suppliers. Transparent Energy boasts a culture of young entrepreneurial professionals, who are demand driven and goal orientated. We are quickly growing to be the leading energy consulting firm in the United States.
Role Overview: We are looking for a for an engineer to assist in all aspects of our web-based platform. The candidate need not be from an energy background, but it would be helpful to know energy concepts (Kwh energy usage v. KW demand, LMP real time and day-ahead pricing, futures contracts, etc.). Hands-on training will take place with current lead engineer, and new hire will gain experience with our systems until he/she is completely onboarded.
The new hire will be responsible for maintenance, testing/debugging, deployment backup/disaster recovery, amending and/or initiating new features to existing platform, software service continuity, among other responsibilities. New hire will have support staff to help with some backend tasks, but must be able to work autonomously and tolerate strict deadlines. Knowledge of software development life cycle and product management is a plus.
Search Marketing Specialist | Digital4Startups
About Digital4Startups: Digital4Startups is a fun, close-knit team of nice and intelligent people that has become like family, and we're looking to expand our brood. Candidates must possess a thorough knowledge of Paid Search and Paid Social channels, including AdWords, Bing, and Facebook, as well as an understanding of the digital marketing landscape as a whole. Experience with SEO is strongly preferred. We are looking for candidates who are able to hit the ground running and are comfortable executing campaign builds and optimizations. Candidates must be able to be client facing, organized, and good communicators. The best candidates will also be driven self-starters with good problem-solving skills.
The position will be able to be molded somewhat to the candidate, depending on experience level and specialties. We're looking for great people who can bring something to the table, learn fast, and are ready to contribute from Day 1. Google AdWords certification preferred (or equivalent level).
Role Overview: We are looking for a Search Marketing Specialist to join a fast growing digital marketing consultancy. The ideal candidate will have experience managing AdWords, Bing, and Facebook ad campaigns, as well as a demonstrable understanding of SEO best practices. The candidate will be driven, curious, self-motivated, analytical, detail oriented, and a strong writer who learns quickly. The candidate will also be good at managing their time and comfortable multi-tasking.
Senior Java Developer | Anomalix
About Anomalix: Anomalix is a Cybersecurity company pioneering Actionable Identity Analytics. We provide user behavior analytics solutions that identify enterprise access patterns and enable real-time responses to anomalous activity. With decades of experience in the Identity & Access Governance space and over 45 Fortune 1000 customers, we help organizations reduce risk and enable compliance while delivering quick ROI. Anomalix services provide tailored solutions leveraging industry best practices and best of breed technologies.
Anomalix is looking for a Senior Software Developer to join our rapidly growing team to build the next generation of Identity Management solutions.
Role Overview: The Senior Java Developer will design, develop and implement creative and secure Identity Analytics solutions. Note that this position will be mostly remote. The individual in this role will need to live in the Chicago area so that they can attend occasional team meetings at Anomalix's office at 1871 in the Merchandise Mart.
Marketing Account

Manager

(SEO & PPC) | OneIMS Group
About OneIMS Group: OneIMS Group is an inbound marketing agency located in downtown Chicago. At OneIMS we are dedicated to helping our clients achieve their sales and marketing goals.
Role Overview: We are currently seeking a passionate, creative Account Manager to join our team for our new Chicago office. This person will be responsible to oversee all aspects of SEO, PPC and comprehensive inbound marketing campaigns for clients in various industries. This is an exciting role where you will work side-by-side with experienced senior online marketing specialists to successfully manage and deliver online marketing campaigns for both local and national clients.
General Manager |

Relish Works
About Relish Works: We are Relish Works, an innovation hub focused on challenging the status quo and pioneering the next evolution of the food industry. While backed with the support of an established player in the food industry, Relish Works operates as an independent start-up focused on user-centered solutions. Our efforts explore improvements to the established company's core business as well as solving for unmet customer needs, re-deploying assets and infrastructure, and developing new businesses.
We are looking for hard workers, people of diverse talents willing to leave their ego at the door, learn from others and roll up their sleeves to do whatever job is necessary. We believe that open communication, trust, and flexibility are important. We have a lot of exciting work to do, but we are also striving to create an environment that does not ignore the importance of family, friends, personal passions and wellbeing.
Role Overview: We are looking to incubate and advance a concept we have developed around a food e-commerce marketplace and are seeking a General Manager to run this effort. As the General Manager, you will be responsible for all aspects of planning, running, and developing this concept into a functioning marketplace and separate division. This will include hiring, training, and developing a team that includes product owners, developers, operations specialists, and third-party contractors.
You will be responsible for planning the program, managing the project budget, building and testing the concept, providing input to the strategic direction of the program as it evolves, engaging with executive leadership, and all other aspects of running a division or entity. The project is intended to be run in a lean, agile startup manner.
Interested in working for one of our member companies? Come visit our job board right here.