JOBS! Every week, we highlight a number of open jobs for our member companies. If you're looking for an exciting career in the tech industry or an opportunity to work alongside Chicago's best and brightest, then you've come to the right place. Here are the job openings for the week of May 20, 2019.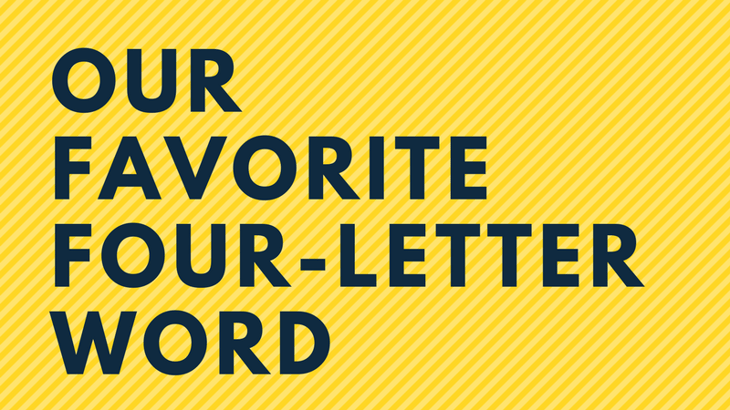 Senior Software Engineer

| Draftbit
About Draftbit: Draftbit makes it easier for everyone to build, launch, and iterate on mobile apps and do it without writing code -- unless they want to. Over time, Draftbit hopes to make building great looking, high quality apps as easy as (or easier than?!) launching a website is now. And by doing so, Draftbit hopes to democratize software development, allowing anyone to turn their idea into reality, and build it into something great.
Role Overview: We're looking for a someone who can step in and quickly level up our small team. While we're a seasoned team of builders, we know to succeed we need to constantly be growing, so we seek out new team members who can make us and our products better. Since we're a young, fast-growing company, we also need you to be a generalist -- we all work on everything. We value self-management, execution over perfection, speed, and personal reliability.
Corporate Engagement Manager

| Common Threads
About Common Threads: Common Threads is a 501(c)3 non-profit organization that is national in scope but has local footprints in each of our fourteen major program locations. Common Threads is dedicated to bringing health and wellness to children, families and communities through cooking and nutrition education. We integrate our preventative health programs into school districts and community organizations to help combat the rising number of diet-related diseases and cultivate a culture that embraces a healthier lifestyle and celebrates diversity through food. We envision a community of learners that embraces healthy cooking, healthy eating and healthy living as both a life choice and a human right. Common Threads is committed to making nutrition and cooking education programs an integral part of childhood education for all.
Role Overview: Common Threads (CT) is seeking a highly motivated Corporate Engagement Manager to effectively solicit and retain individual and corporate investments in Common Threads through management of a corporate prospect and funder portfolio. You will engage in prospect research and outreach, and will cultivate new and deepen existing relationships with corporate supporters, including overseeing corporate employee volunteer engagement and earning gifts for programs and events across Common Threads' markets. This entrepreneurial 'A-player' will be an integral part of Common Threads' national Development Team, reports to the VP of Development, and also will work closely with Common Threads' Program Managers who implement our work on the ground in 12 U.S. markets, as well as with the VP of Strategic Partnerships and the Development Director.
Customer Success Specialist

|

Tangiblee
About Tangiblee: Tangiblee is a fast-growing, profitable e-commerce start-up (and Techstars 2014 alum) that has revolutionized the way people experience products online. Our unique solution dramatically improves website performance for retailers, increasing conversion rates, lifting order values, and reducing churn, while creating a more helpful, engaging user experience
Role Overview: Tangiblee is on the lookout for driven, curious, self-learning, process-oriented, and hardworking people who choose to work with customers because the like to help others solve their problems, and truly connect to Tangiblee as a product.
Business Development Manager (Sales/Consulting) | Transparent Energy
About Transparent Energy: Transparent Energy develops cutting edge energy procurement strategies and strategic risk management plans for large commercial and industrial clients in all deregulated territories. Our proprietary technology develops extensive energy analytics and provides a seamless reverse auction platform that delivers transparent solutions for continuous purchasing of electricity & natural gas contracts with third party energy suppliers. We have a culture of driven, entrepreneurial and goal-oriented professionals, and are currently heavily investing in scaling our proven sales processes and are quickly growing to be the leading energy consulting firm in the United States.
Role Overview: The Business Development Manager (BDM) is responsible for learning and mastering our proprietary sales processes so they can continuously deliver the lowest prices and highest value to all customers. Post training, the BDM will be responsible for the entire sales lifecycle, focusing primarily on account acquisition. Applicants must be motivated to learn our holistic energy procurement process and have a burning desire to be part of a team that will be growing exponentially over the next few years. This is a ground floor opportunity where you will not only earn significant revenue but also have ample opportunity for advancement as we continue to invest and scale. Applicants must be creative and passionate when it comes to the energy markets. Our search for candidates focuses on those driven by a desire to be a dynamic voice of the company through energetic marketing and positive outreach to prospective clients. As part of our sales team, you will strive to deliver customer satisfaction, revenue generation, and long-term account retention. BDMs will be paired with associates, who will assist in lead development as well as qualified Trained channel partners will provide additional qualified leads.
Interested in working for one of our member companies? Come visit our job board right here.