JOBS! Every week, we highlight a number of open jobs for our member companies. If you're looking for an exciting career in the tech industry or an opportunity to work alongside Chicago's best and brightest, then you've come to the right place. Here are the job openings for the week of May 15, 2018.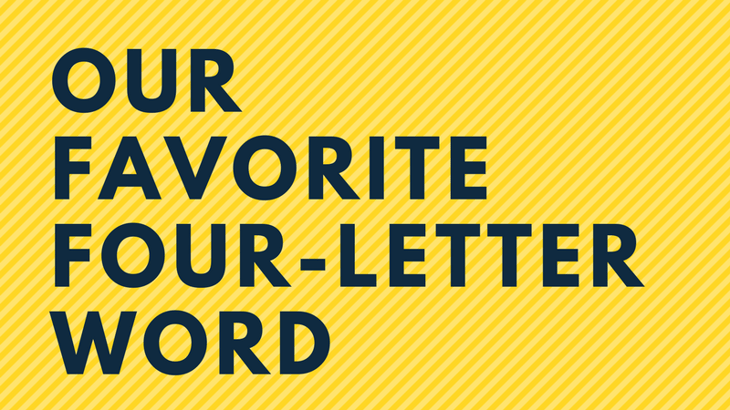 Visual Experience Designer | Moonshot
About Moonshot: Moonshot's mission is to create and service the innovative digital products that businesses need to transform entire industries. Our blend of data science, experience design, and development operations allows businesses to breakthrough existing digital boundaries. Our Experiences group's goal is to create.
We create human-centric experiences using our deep expertise in the next-generation of ambient technologies. We create perspectives to help educate our own team, clients, and industries. We create our own products as outcomes of our passion to experiment, break, and tinker. We are building a different kind of services company that helps the world understand how to build their next moonshot.
Whether we're creating new products or helping businesses expand its reach, people at Moonshot are makers at heart from all walks of life solving problems and working together to define the world the third wave of internet as created. Because to do this takes every one of us – and we're just starting.
Role Overview: Our Lead Visual Experience Designer will work on various projects (client-based or proactive internal initiatives) to drive the visual storytelling capability within the Experiences group. As we grow into the space of next-generation experiences enabled by technology, our ability to tell compelling stories externally and internally will prove to be invaluable asset of the Moonshot operations and brand. This person will partner with Digital Product Management, Technology, and Amplified Intelligence colleagues to deliver digital products and experiences that are useable, loveable, and feasible.
Building on an in-depth understanding of user experience design for digital products across a variety of industry verticals, this role will contribute to the design of human-centric experiences for the next wave of innovative digital products and experiences focused on amplified intelligence, data and cloud platforms, and next generation customer touch-points (e.g. IoT, wearables, natural language processing, virtual and augmented reality) across physical and digital environments.
Senior Java Developer | Anomalix
About Anomalix: Anomalix is a Cybersecurity company pioneering Actionable Identity Analytics. We provide user behavior analytics solutions that identify enterprise access patterns and enable real-time responses to anomalous activity. With decades of experience in the Identity & Access Governance space and over 45 Fortune 1000 customers, we help organizations reduce risk and enable compliance while delivering quick ROI. Anomalix services provide tailored solutions leveraging industry best practices and best of breed technologies.
Anomalix is looking for a Senior Software Developer to join our rapidly growing team to build the next generation of Identity Management solutions.
Role Overview: The Senior Java Developer will design, develop and implement creative and secure Identity Analytics solutions. Note that this position will be mostly remote. The individual in this role will need to live in the Chicago area so that they can attend occasional team meetings at Anomalix's office at 1871 in the Merchandise Mart.
Head of Market

ing

| Tide Spin
About Tide Spin: Tide Spin exists to lighten your load by doing your laundry and dry cleaning for you. Our on-demand service makes it easier and faster than you ever imagined. With just a few taps of the Tide Spin app, we'll pick up your clothes, take them to be cleaned by Tide-trained professionals, and deliver your folded laundry right back to you - freeing you up for what you need to do, or better yet, what you want to do.
In 2016, Procter & Gamble launched Tide Spin in Chicago with a small team of specialized, passionately-dedicated folks who were mostly recruited from outside P&G, and in partnership with 1871 (one of the country's largest startup/tech incubators).
With remarkable success in its first two years, Tide Spin is ready scale and expand into new markets and customer segments. We need an experienced, bold, and courageous leader who wants to be a part of this historic venture to transform the future of laundry.
Role Overview: Tide Spin is focused on providing a reliable, trusted laundry experience with the superior quality you expect from Tide – America's #1 laundry brand. You will be an integral leader on a lean, empowered, and committed team (<15 person team) helping to lead this venture for the Procter & Gamble Company (and its subsidiary Agile Pursuits, Inc.).
As the Head of Marketing, you will lead the development and execution of Tide Spin's brand strategy and report directly into the CEO. You will be responsible for owning the relationship with our customers and leveraging these insights to maximize customer delight while creating a business model with long-term viability that P&G will continue to invest in for growth.
Marketing Account

Manager

(SEO & PPC) | OneIMS Group
About OneIMS Group: OneIMS Group is an inbound marketing agency located in downtown Chicago. At OneIMS we are dedicated to helping our clients achieve their sales and marketing goals.
Role Overview: We are currently seeking a passionate, creative Account Manager to join our team for our new Chicago office. This person will be responsible to oversee all aspects of SEO, PPC and comprehensive inbound marketing campaigns for clients in various industries. This is an exciting role where you will work side-by-side with experienced senior online marketing specialists to successfully manage and deliver online marketing campaigns for both local and national clients.
Account Executive (Sales & Marketing) | OneIMS Group
About OneIMS Group: OneIMS Group is an inbound marketing agency located in downtown Chicago. At OneIMS we are dedicated to helping our clients achieve their sales and marketing goals.
Role Overview: We are looking for an energetic Business Development Representative - Account Executive (AE) to join our Chicago office. This person's primary role would be helping us acquire new clients. The AE will be responsible for generating new clients for our inbound marketing and demand generation service offerings. The ideal candidate should have a track record of top performance, organizational skills to handle a high volume of inbound leads each day. This role will allow you to gain experience in sales and would prepare to become a top performer in digital marketing space.
Interested in working for one of our member companies? Come visit our job board right here.