JOBS! Every week, we highlight a number of open jobs for our member companies. If you're looking for an exciting career in the tech industry or an opportunity to work alongside Chicago's best and brightest, then you've come to the right place. Here are the job openings for the week of April 9, 2019.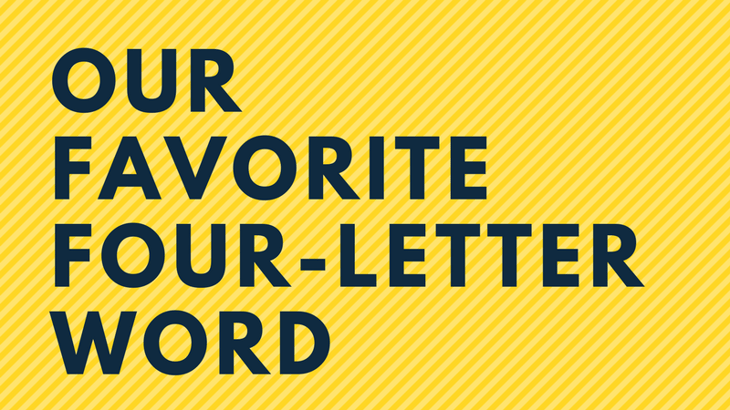 Manager of Development & Donor Relations

| 1871
About 1871: 1871 exists to inspire, equip, and support founders in building great businesses. We deliver unfair advantages at scale to our founders. The team supports ~500 young companies made up of Chicago's brightest digital designers, engineers and entrepreneurs shaping new technologies, disrupting old business models, and resetting the boundaries of what's possible. Come to a place where you can share ideas, make mistakes, partner with others, work hard, grow professionally and, with a little luck, change the world. If that sounds like you, join us.
Role Overview: The Manager of Development and Donor Relations will have the lead responsibility for development and fundraising activities connected to existing donor/grant portfolios, soliciting new donors, and annual fundraising efforts. The ideal candidate will be able to effectively lead project management, successfully fundraise and build lasting, trust-based relationships. The Manager of Development and Donor Relations is an outgoing, detail-oriented leader who enjoys meeting new people, building relationships and managing program outputs, outcomes, and metrics. The new Manager of Development and Donor Relations is a proven project manager, values the power of a team based environment, and has exceptional written and verbal skills. This is an outstanding opportunity for someone who believes in our mission, is excited about working to support entrepreneurs, and can thrive in a fast-paced, team environment.
Customer Success Specialist

|

Tangiblee
About Tangiblee: Tangiblee is a fast-growing, profitable e-commerce start-up (and Techstars 2014 alum) that has revolutionized the way people experience products online. Our unique solution dramatically improves website performance for retailers, increasing conversion rates, lifting order values, and reducing churn, while creating a more helpful, engaging user experience
Role Overview: Tangiblee is on the lookout for driven, curious, self-learning, process-oriented, and hardworking people who choose to work with customers because the like to help others solve their problems, and truly connect to Tangiblee as a product.
Business Development Manager (Sales/Consulting) | Transparent Energy
About Transparent Energy: Transparent Energy develops cutting edge energy procurement strategies and strategic risk management plans for large commercial and industrial clients in all deregulated territories. Our proprietary technology develops extensive energy analytics and provides a seamless reverse auction platform that delivers transparent solutions for continuous purchasing of electricity & natural gas contracts with third party energy suppliers. We have a culture of driven, entrepreneurial and goal-oriented professionals, and are currently heavily investing in scaling our proven sales processes and are quickly growing to be the leading energy consulting firm in the United States.
Role Overview: The Business Development Manager (BDM) is responsible for learning and mastering our proprietary sales processes so they can continuously deliver the lowest prices and highest value to all customers. Post training, the BDM will be responsible for the entire sales lifecycle, focusing primarily on account acquisition. Applicants must be motivated to learn our holistic energy procurement process and have a burning desire to be part of a team that will be growing exponentially over the next few years. This is a ground floor opportunity where you will not only earn significant revenue but also have ample opportunity for advancement as we continue to invest and scale. Applicants must be creative and passionate when it comes to the energy markets. Our search for candidates focuses on those driven by a desire to be a dynamic voice of the company through energetic marketing and positive outreach to prospective clients. As part of our sales team, you will strive to deliver customer satisfaction, revenue generation, and long-term account retention. BDMs will be paired with associates, who will assist in lead development as well as qualified Trained channel partners will provide additional qualified leads.
Interested in working for one of our member companies? Come visit our job board right here.