JOBS! Every week, we highlight a number of open jobs for our member companies. If you're looking for an exciting career in the tech industry or an opportunity to work alongside Chicago's best and brightest, then you've come to the right place. Here are the job openings for the week of April 3, 2018.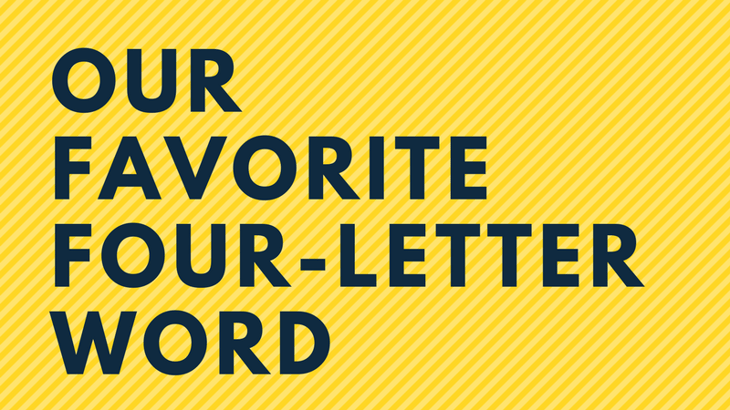 Full Stack Python Engineer | Relish Works
About Relish Works: We are Relish Works, an innovation hub focused on challenging the status quo and pioneering the next evolution of the food industry. Relish Works operates as an independent start-up focused on user-centered solutions and improvements in the wholesale food distribution business as well as solving for unmet customer needs and developing new businesses within the broader food industry.
As a flourishing new start-up, we are looking for hard workers, people willing to leave their ego at the door, learn from others and roll up their sleeves to do whatever job is necessary. We believe that open communication, trust, and flexibility are important. We have a lot of exciting work to do, but we are also striving to create an environment that does not ignore the importance of family, friends, personal passions and wellbeing.
Role Overview: As a full stack software engineer, you will play a key part in product design and development. You will not only be responsible for technical development but also play a key role translating business requirements to technical needs and integrating new products into an existing wholesale distribution business technical architecture. At our size, engineers are often responsible for features end-to-end, collaborating closely with and balancing the needs of operations, design, and making decisions what technical language to use.
Video Editor/ Cinematographer | 1871
About 1871: The story of the Great Chicago Fire of 1871 isn't really about the fire. It's about what happened next: A remarkable moment when the most brilliant engineers, architects and inventors came together to build a new city. Their innovations – born of passion and practical ingenuity – shaped not just Chicago, but the modern world. What started 140 years ago continues to this day. Chicago's brightest digital designers, engineers and entrepreneurs are shaping new technologies, disrupting old business models, and resetting the boundaries of what's possible. Come to a place where you can share ideas, make mistakes, work hard, grow professionally and, with a little luck, change the world. If that sounds like you, join us.
Role Overview: 1871 is seeking a Video Editor/Cinematographer to promote the story and branding of 1871 and support Chicago's digital startup community through video production. We are looking for a passionate and eager individual looking to expand their career by immersing themselves in the #1 ranked incubator in the United States. The position will work closely with the Manager of Video.
Marketing & Business Development Manager | Anomalix
About Anomalix: Anomalix Inc. is a cybersecurity solution and services company focusing on Identity and Access Management, Risk Mitigation and Security Governance. Everyday, F1000 organizations rely on Anomalix to identify and address immediate and strategic cybersecurity challenges.
Role Overview: We are looking for a Marketing Manager to join our rapidly growing team! This is a remote position with 25 percent travel to the 1871 office in the Merchandise Mart and various conventions in Chicago. Our ideal candidate knows security and can speak to CISO/CIO/CTO. The position provides intelligence on current and future Identity and Access Management market activity. Candidates must be able to prove experience of lead generation, getting to the decision maker to schedule demos and closing the deal.
Customer Success Manager | Genivity
About Genivity: Genivity is an award-winning venture-backed fintech company that is here to make sure that no one runs out of money in retirement due to unforeseen health costs.
Role Overview: Your role as CSM is to be responsible for our most valuable business customer relationships. Your goal will be to drive user growth and engagement for these customers. You will navigate complex organizations, build and create relationships with internal champions, executive management, and help identify new uses cases across the organization. You will work closely with our sales team to ensure that end users are achieving their business outcomes by using Genivity and champion growth within the organization.
Marketing Account Manager (SEO & PPC) | OneIMS Group
About OneIMS Group: OneIMS Group is an inbound marketing agency located in downtown Chicago. At OneIMS we are dedicated to helping our clients achieve their sales and marketing goals.
Role Overview: We are currently seeking a passionate, creative Account Manager to join our team for our new Chicago office. This person will be responsible to oversee all aspects of SEO, PPC and comprehensive inbound marketing campaigns for clients in various industries. This is an exciting role where you will work side-by-side with experienced senior online marketing specialists to successfully manage and deliver online marketing campaigns for both local and national clients.
Interested in working for one of our member companies? Come visit our job board right here.