JOBS! Every week, we highlight a number of open jobs for our member companies. If you're looking for an exciting career in the tech industry or an opportunity to work alongside Chicago's best and brightest, then you've come to the right place. Here are the job openings for the week of October 30, 2018.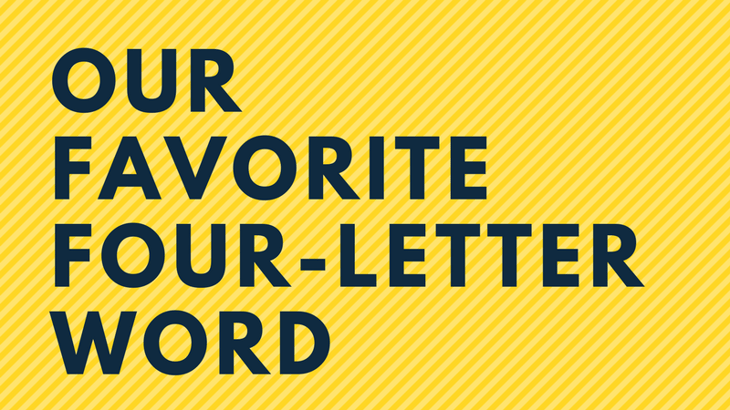 Brand & Community Manager

|

Cubii
About Cubii: Cubii is the first under-the-desk elliptical trainer that lets users workout while they work. Through an app, users can track their progress at all times.
Role Overview:The Brand and Community Manager is a design-oriented, creative thinker who will be managing communications and community for our growing fitness company. The person will work closely with our VP and CMO to manage the day-to-day of PR, social media, influencer campaigns, SEO, in-person events, and content creation (text, photos, videos).
Product Owner | Relish Works
About Relish Works: Marketplace Co., a division of Relish Works, Inc. is seeking a Product Owner to drive the vision and execution of design, prioritization, and the creation of the team necessary to build a new e-commerce platform from the ground up. Marketplace Co., a start-up challenging a legacy business model of the food service industry through e-commerce and other emerging technology. While supported by a well established and profitable food service organization and Relish Works, Inc., an Innovation hub, we operate as an independent start-up focused on solving specific user-centered problems around buying and selling food.
We're looking for hard workers with diverse talents, ready to leave their ego at the door, willing to roll up their sleeves to get the job done, and excited to learn from others. We have a lot of exciting work to do and believe that open communication, trust, and flexibility are key factors in accomplishing that work. On our way to success, we're striving to create an environment that does not ignore the importance of family, friends, personal passions, and general wellbeing.
Role Overview: The Product Owner position is a senior role. This individual will be responsible for the overall success of an eCommerce product and will be a key player in the successful creation and delivery of the project's minimum viable product (MVP). Responsibilities include identifying key resources necessary, and creating a product roadmap based on the design-thinking methodology with the goal of achieving a user-centered approach to solutions. The Product Owner should be able to organize and prioritize tasks based on strategic business needs, as well as have the ability to manage team members, outside contractors, and ultimately present deliverables on time and within the project budget.
Android Developer

| GrowIt!
About GrowIt!: GrowIt! is a tech company serving consumers and businesses in the garden space. We built a robust mobile app community with nearly 700,000 members across the U.S. and Canada with a mission to connect, educate, and inspire others to dig plants. It's a Top 10 Lifestyle app in the Play Store and App store and was listed in Better Homes & Gardens as a 'best gardening app.'
We also have SaaS product built for partners in the space – garden shops, botanic gardens, flower shows, plant breeders, and plant distributors. The products help businesses learn more about consumer preferences, make better decisions, and increase sales.
We work every day to make our members happy and help businesses reach more people, learn, and sell more plants.
Role Overview: Leveraging your expertise in Big Data, IoT, Native Cloud, Application Development, Machine Learning and Deep Learning, you will join a product team that is building products that will transform the horticulture industry and improve the way people learn about plants.
Full-Stack PHP Engineer

| TraknProtect
About TraknProtect: TraknProtect is a real-time location technology that allows hotels to integrate the power of location data into their safety and operations systems. The TraknProtect platform is a network of hardware access points (Hubs) that gathers real-time location data. TraknProtect services use this data and TraknProtect software to deliver to panic buttons, inventory tracking, F&B room tray tracking, and vendor and staff tracking. The TraknProtect software (available mobile app, web app, and desktop) allows designated staff access to location tools and analytics that provide actionable insights into capital cost savings and increased team efficiency.
Role Overview: TraknProtect is looking for a Full Stack Engineer, full-time and on-set that can work closely with our CTO and existing technical team. We are a quickly growing organization with the opportunity to make a huge impact and to build the next generation of hotel technology.
Interested in working for one of our member companies? Come visit our job board right here.