JOBS! Every week, we highlight a number of open jobs for our member companies. If you're looking for an exciting career in the tech industry or an opportunity to work alongside Chicago's best and brightest, then you've come to the right place. Here are the job openings for the week of October 2, 2018.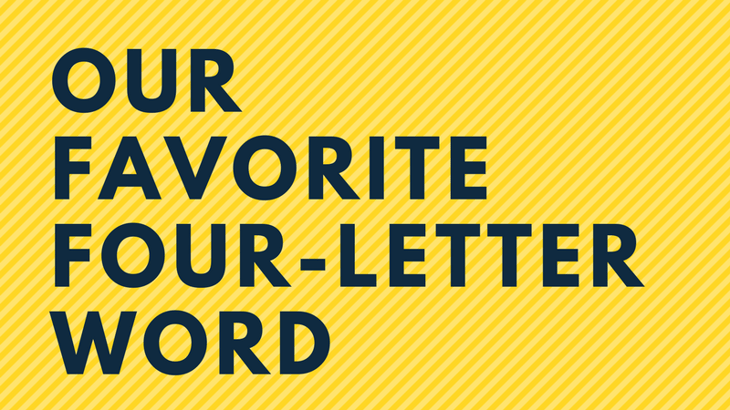 About Thyng: Thyng is developing an Augmented Reality platform that allows users to create personalized, unique and engaging experiences through the use of both surface-based AR and target-based AR. Surface-based AR allows virtual items like 3D objects, photos, and videos to be placed onto any surface in the real world, like a table, a counter top, or a floor. Target-based AR provides the ability to scan a specific item like a product or logo to trigger a Thyng augmented reality experience overlaid onto that real-world item. The ability to support both surface-based AR and target-based AR provides consumers and brands with an amazing combination of AR functionality to create unique and exciting experiences. Thyng is based in Chicago and was founded in 2014 with the vision of creating a new type of augmented reality platform that would allow everyone to use AR as a communications medium.
Role Overview: We are looking for a Vice President of Marketing to join our team who can take ownership of the marketing of Thyng Augmented Reality software and solutions to both consumer and business markets. The VP of Marketing will be responsible for driving brand awareness, driving app downloads, and driving corporate engagements. The role will include the development of a cohesive marketing plan, and responsibility for making sure target marketing metrics are met.
You should be highly motivated, a self-starter, and a natural leader. You should have proven experience developing and executing successful marketing plans, marketing mobile apps to the consumer market, and marketing solutions to the corporate market. You should preferably have a background in augmented reality, virtual reality, gaming, entertainment, media, or similar technology area.
VP, Brand, Marketing, & Communications | 1871
About 1871: 1871 exists to inspire, equip and support founders to build great businesses. Here is where Chicago's brightest digital designers, engineers and entrepreneurs are shaping new technologies, disrupting old business models, and resetting the boundaries of what's possible. Come to a place where you can share ideas, try new things, work hard, and with a little luck, change the world. If that sounds like you, join us.
Role Overview: The VP of Brand, Marketing, and Communications will own the design and development of 1871's marcom strategy. This person will lead a team to implement holistic and forward-thinking marketing and communications plans that will position 1871 as an industry leader and expand our share of voice. He or she will serve as a key player in telling the story of 1871, its member companies, and the role of our community in the technology ecosystem -- in Chicago and beyond.
Business Development Manager | Transparent Energy
About Transparent Energy: Transparent Energy is a privately owned and operated energy consulting and brokerage firm located in Fairfield New Jersey. We specialize in energy procurement strategies, and strategic risk management for large commercial/industrial clients all over the United States. Our proprietary energy analytics and management software helps customers visualize their historical energy usage and provides transparent solutions for purchasing electricity contracts through third party energy suppliers. Transparent Energy boasts a culture of young entrepreneurial professionals, who are demand driven and goal orientated. We are quickly growing to be the leading energy consulting firm in the United States.
Role Overview: A Business Development Manager (BDM) is responsible for the entire scope of sales activities but mostly focused on account acquisition. Applicants should be motivated, creative, and passionate when it comes to the energy market. Our search for candidates focuses on those driven by a desire to be a dynamic voice of the company through energetic marketing and a positive outreach. This position will work on the sales team to achieve customer satisfaction, revenue generation, and long-term account retention. BDMs will be paired with associates to assist in lead development and scheduling qualified meetings on behalf of the BDM.
Product Owner | Relish Works
About Relish Works: Marketplace Co., a division of Relish Works, Inc. is seeking a Product Owner to drive the vision and execution of design, prioritization, and the creation of the team necessary to build a new e-commerce platform from the ground up. Marketplace Co., a start-up challenging a legacy business model of the food service industry through e-commerce and other emerging technology. While supported by a well established and profitable food service organization and Relish Works, Inc., an Innovation hub, we operate as an independent start-up focused on solving specific user-centered problems around buying and selling food.
We're looking for hard workers with diverse talents, ready to leave their ego at the door, willing to roll up their sleeves to get the job done, and excited to learn from others. We have a lot of exciting work to do and believe that open communication, trust, and flexibility are key factors in accomplishing that work. On our way to success, we're striving to create an environment that does not ignore the importance of family, friends, personal passions, and general wellbeing.
Role Overview: The Product Owner position is a senior role. This individual will be responsible for the overall success of an eCommerce product and will be a key player in the successful creation and delivery of the project's minimum viable product (MVP). Responsibilities include identifying key resources necessary, and creating a product roadmap based on the design-thinking methodology with the goal of achieving a user-centered approach to solutions. The Product Owner should be able to organize and prioritize tasks based on strategic business needs, as well as have the ability to manage team members, outside contractors, and ultimately present deliverables on time and within the project budget.
Sr. Software Engineer

|

dibit
About dibit: dibit lives at the intersection of sports, live entertainment, and tech. We are a young tech start-up that works with major sports leagues like College Football Playoffs to allow real fans to attend the biggest games of the year - like the CFP National Championship. We are also expanding into live entertainment such as artists, festivals and theater.
Role Overview: As a software engineer at dibit, you will help develop the web platform that powers our products. You will drive architecture decisions and own features that will be used by many and have a direct impact on our business.
Digital Marketing Account Manager | OneIMS
About OneIMS: OneIMS is a a full service digital marketing company. We know that impressions and clicks don't pay the bills, so our team of in-house specialists built custom marketing programs designed to drive sales for your business.
Role Overview: OneIMS is currently seeking a passionate, creative Account Manager to join their team for their new Chicago office. This person will be responsible to oversee all aspects of SEO, PPC and comprehensive inbound marketing campaigns for clients in various industries. This is an exciting role where you will work side-by-side with experienced senior online marketing specialists to successfully manage and deliver online marketing campaigns for both local and national clients.
Interested in working for one of our member companies? Come visit our job board right here.