JOBS! Every week, we highlight a number of open jobs for our member companies. If you're looking for an exciting career in the tech industry or an opportunity to work alongside Chicago's best and brightest, then you've come to the right place. Here are the job openings for the week of January 8, 2019.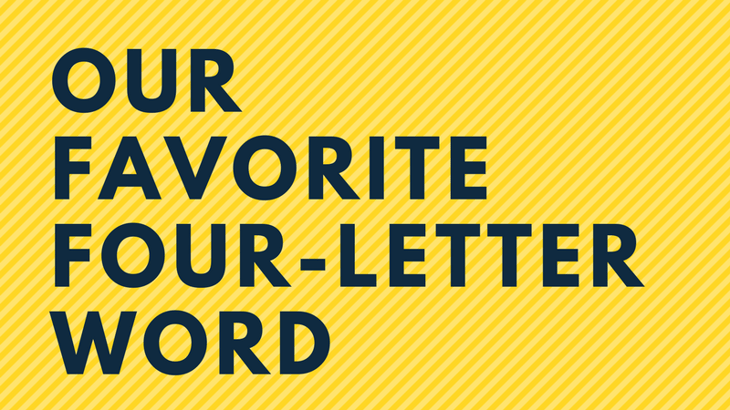 Financial Controller | 1871
About 1871: 1871 exists to inspire, equip, and support founders in building great businesses. We deliver unfair advantages at scale to our founders. The team supports ~500 young companies made up of Chicago's brightest digital designers, engineers and entrepreneurs shaping new technologies, disrupting old business models, and resetting the boundaries of what's possible. Come to a place where you can share ideas, make mistakes, partner with others, work hard, grow professionally and, with a little luck, change the world. If that sounds like you, join us.
Role Overview: 1871 is seeking a Rockstar to join the leadership team as its Financial Controller. This is the most senior finance role at 1871 and is one of five roles that report directly to the CEO. This is an outstanding opportunity for someone who believes in our mission, is excited about working to support entrepreneurs, and can thrive in a fast-paced, team environment. If this sounds like you, and you are eager to expand your career by immersing yourself in the #1 university-affiliated incubator in the world, we look forward to hearing from you.
Sr. Full-Stack PHP Engineer (Remote)

|

Neurocern
About Neurocern: Neurocern is on a mission to align interests between insurance companies and the growing aging population globally. We believe insurers can use digital solutions to offer new aging products and services to cover the unmet needs of those with dementia and other neurological conditions. We empower families with dementia caregiving tools to increase longevity and improve quality of life.
Role Overview: Neurocern is looking for someone who is Chicago-based or can be Chicago-based regularly and is an experienced full-stack PHP developer who is ready to take the next step in their career with in a funded, high visibility, entrepreneurial setting. In this full-time salaried position with equity, the person will be responsible for back-end and front-end application logic, maintenance, and ensuring successful deployment of multiple large client deployments in 2019. We are looking for someone who is proactive, cost-conscious, and has a problem-solving attitude.
Full-Stack Java Developer (AWS/Azure)

|

NexLP
About NexLP: NexLP is a VC-backed startup which focuses on machine learning and artificial intelligence to solve enterprise risk. NexLP stands for Next Generation Language Processing because we leverage NLP technology like no one else in the industry. Our product, Story Engine, is used by law firms and corporations to find the stories in their lawsuits, internal investigations and insider threats. Founded in 2013, NexLP is entering its next phase of growth and is seeking professionals to join our team.
Role Overview: As a Full Stack Developer, your primary focus will be ensuring high performance and responsiveness to requests from the front end. Your work will ensure system consistency and improve user experience. Excellent communication skills are critical in this role as you will be expected to raise issues early and clearly document your code additions, test procedures, and project results. As we are a startup, you should strive to continue developing and enhancing our software and be flexible to working within a growing company.
Business Development Manager

| Screencastify
About Screencastify: Screencastify is the #1 screen recorder for Chrome. With over 9 million weekly users, Screencastify has democratized screen recording by making it simpler and more affordable than ever. Teachers and students around the world use Screencastify to create instructional videos, record presentations, give better feedback, and much, much more. Our free version is used in more than half of US school districts, and dozens of schools express interest in our Premium version every week.
Role Overview: Screencastify is looking for a Business Development Manager to formalize, execute and optimize our sales process so that it that 1) converts inbound leads into happy customers and 2) targets schools already heavily using their free version. In addition, the BDM will be tasked with identifying key industry partnerships that will significantly expand their reach. You'll need to understand our product inside and out, demonstrate its value in different ways depending on a school's learning model, existing resources and decision-maker(s), and create recurring business for years to come.
As their first sales hire, you will have full control and responsibility over the sales process. You'll play a critical role in the company's growth trajectory. While their existing traction and brand reputation will set you up for success, this job will require a great deal of creativity, persistence, and entrepreneurship.
Digital Marketing Account Manager (SEO)

| OneIMS Group
About OneIMS Group: OneIMS Group takes a growth marketing approach that creates customized solutions to generate more leads, increase sales, and transform your business into an industry powerhouse
Role Overview: OneIMS Group is currently seeking a passionate, creative Account Manager to join our team for our new Chicago office. This person will be responsible to oversee all aspects of SEO, PPC and comprehensive inbound marketing campaigns for clients in various industries. This is an exciting role where you will work side-by-side with experienced senior online marketing specialists to successfully manage and deliver online marketing campaigns for both local and national clients.
Product Owner | Relish Works
About Relish Works: Marketplace Co., a division of Relish Works, Inc. is seeking a Product Owner to drive the vision and execution of design, prioritization, and the creation of the team necessary to build a new e-commerce platform from the ground up. Marketplace Co., a start-up challenging a legacy business model of the food service industry through e-commerce and other emerging technology. While supported by a well established and profitable food service organization and Relish Works, Inc., an Innovation hub, we operate as an independent start-up focused on solving specific user-centered problems around buying and selling food.
We're looking for hard workers with diverse talents, ready to leave their ego at the door, willing to roll up their sleeves to get the job done, and excited to learn from others. We have a lot of exciting work to do and believe that open communication, trust, and flexibility are key factors in accomplishing that work. On our way to success, we're striving to create an environment that does not ignore the importance of family, friends, personal passions, and general wellbeing.
Role Overview: The Product Owner position is a senior role. This individual will be responsible for the overall success of an eCommerce product and will be a key player in the successful creation and delivery of the project's minimum viable product (MVP). Responsibilities include identifying key resources necessary, and creating a product roadmap based on the design-thinking methodology with the goal of achieving a user-centered approach to solutions. The Product Owner should be able to organize and prioritize tasks based on strategic business needs, as well as have the ability to manage team members, outside contractors, and ultimately present deliverables on time and within the project budget.
Full-Stack PHP Engineer

| TraknProtect
About TraknProtect: TraknProtect is a real-time location technology that allows hotels to integrate the power of location data into their safety and operations systems. The TraknProtect platform is a network of hardware access points (Hubs) that gathers real-time location data. TraknProtect services use this data and TraknProtect software to deliver to panic buttons, inventory tracking, F&B room tray tracking, and vendor and staff tracking. The TraknProtect software (available mobile app, web app, and desktop) allows designated staff access to location tools and analytics that provide actionable insights into capital cost savings and increased team efficiency.
Role Overview: TraknProtect is looking for a Full Stack Engineer, full-time and on-set that can work closely with our CTO and existing technical team. We are a quickly growing organization with the opportunity to make a huge impact and to build the next generation of hotel technology.
Interested in working for one of our member companies? Come visit our job board right here.