Joel Pollick, CEO and Founder of Percent Pledge, which simplifies giving and charity for millennials and employees highlights why giving initiatives can help you engage, recruit, and retain a millennial workforce.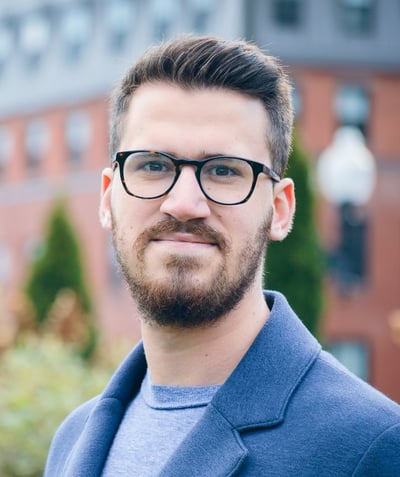 If you are a business leader looking to stay relevant or keep your business alive over the next three, five, or 10 years, then you're focused on growth. And you know that growing means that you have to be able to recruit and retain top talent. That top talent is now -- and will continue to be -- millennials.
Millennials are now the largest population in the workforce and, according to Brookings, will make up 75 percent of the workforce by 2025. To improve how you recruit top millennial talent, it's important to build philanthropic initiatives into your recruitment strategy. Why will this help? Because millennials care about the world around them -- and they care about giving.
According to a study by Morning Consult for Fortune, nearly two-thirds of millennials were at least somewhat more likely to want to work for a company that gave to charity versus one that did not. Experts also agree, like Achieve President Derrick Feldman, who stated that, "if [companies] want to recruit and retain millennials, they need to examine their own involvement in cause work as well as the opportunities they give their employees to be engaged in cause work, because their staff wants to make a difference in the world."
What does this mean? It means that you would be wise to find easy ways to build more structure around your philanthropic efforts. It means that you would be wise to build that structure in a way that puts employee choice front and center. And it means that you would be wise to find easy ways to communicate those efforts to potential millennial hires.
Recruiting is largely an exercise in storytelling and building giving initiatives into the story you tell millennial prospects can be quite effective. Your giving initiatives should be included in any internal discussions surrounding recruitment as well as in job descriptions, benefits discussions, and any conversations surrounding company culture -- and doing so is no longer difficult or time consuming.
We created our new giving platform Percent Pledge to make it more simple, trusted, and transparent for employers to connect with millennials around the topic of giving. And when we developed our platform, which is designed for millennials, we interviewed more than 30 companies of various sizes about their giving, engagement, retention, and recruitment.
The good news that resulted from those interviews is that most companies understand the importance of giving and actively give in some way. The not so good news is that many of the companies we interviewed had not yet put structure around their giving efforts or built those efforts into their recruitment strategy. This was especially true for companies with less than 500 employees.
Ironically, those companies with less than 500 employees, who don't have as much brand cache or financial means to compete on salary, are the most in need of creative ways to recruit top talent. Luckily for those organizations, implementing these suggestions no longer requires any heavy lifting. If you're an organization looking to build more structure around your giving and improve your ability to recruit top millennial talent, simply email me at joel@percentpledge.org.