As a community that believes in paying it forward, 1871 allocates a cash allotment for each team member to donate to a charity of their choice as a part of their employee benefits. Here on the blog, we'll be highlighting the stories behind our team's giving. This week, meet Kat Rokhlin and Alysha-Aubrey Bursey.
Kat Rokhlin | GirlForward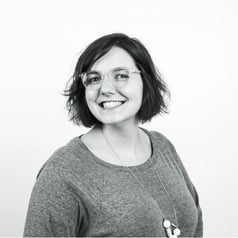 "Within these difficult political times, one of the issues that has resonated with me most is the immigrant struggle for safety and sanctuary and the devastating circumstances surrounding the refugee crisis and America's role in the acceptance of these individuals and communities.
GirlForward is a community of support dedicated to creating and enhancing opportunities for girls who have been displaced by conflict and persecution. One of their core programs pairs mentors to engage in "4W" activities (Wellness, Wisdom, Wallet and World) in order to explore their passions and graduate from high school.
As an immigrant, I've experienced, to a much lesser degree, some of the same struggles as the young women who GirlForward serves. I can only attempt to comprehend the life-upending events that led to many of these girls' migrations to the United States and the difficult transition that followed. One of the biggest challenges I felt as a child was a feeling of isolation that resulted in being stuck between two distinctly different cultures, languages, and attitudes. I wish I had an organization like GirlForward in my life when I was growing up, because I know what a tremendous impact it would have made on my confidence and ability to make choices for my future."
As a feminist, a fighter for right of girls and women to control their own bodies and futures, and an ally and supporter of immigrant rights, I am humbled by the work that GirlForward is doing in our community, and I am excited to support them.
Alysha-Aubrey Bursey | GirlForward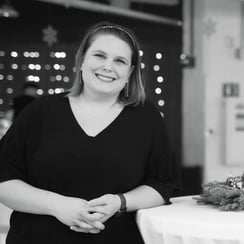 "I also chose Girl Forward as a direct result of the current political climate. It is a scary time for immigrants from any country to come to America and the majority of immigrants are children. Girls especially have a difficult time assimilating into American culture and are in need of supportive places to just be themselves. Girl Forward gives them that space.
They have a mentoring program which focuses on "4W" activities which are Wellness, Wisdom, Wallet, and World - all things important for girls to learn no matter where they come from. They also host a summer camp that provides a safe space to work on their English skills as well as exploring their identities and how their faith, culture, and customs fit into American life. I am a strong believer that diversity makes us stronger as a nation and as individuals and am proud of the work Girl Forward is doing to help guide the next generation of women."
Interested in learning more about the 1871 team? Check out our Instagram Stories to hear them share their thoughts on giving.