As a community that believes in paying it forward, 1871 allocates a cash allotment for each team member to donate to a charity of their choice as a part of their employee benefits. Here on the blog, we'll be highlighting the stories behind our team's giving. This week, meet Veronica Rodriguez and Alex Morey.
Veronica Rodriguez | Young Center for Immigrant Children's Rights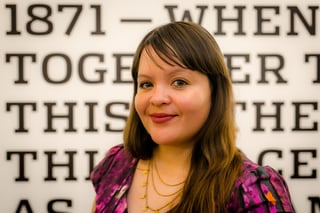 I chose Young Center for Immigrant Children's Rights which is a human rights organization which is to promote the best interests of unaccompanied Immigrant children, a tremendous organization advocating for the worlds most vulnerable.. children.
Being an immigrant child myself I wanted to contribute my donation to an organization close to my heart The center does incredibly important work and I'm very fortunate to work for an organization that allows us to choose where the money goes. Thank you, 1871!
Alex Morey | American Heart Association
I chose American Heart Association as my 1871 Gives charity because heart disease is something that has effected my family on numerous accounts. My grandfather died from heart disease, my uncle has had heart problems which lead to heart surgery, my cousin's daughter was born with a heart defect, high cholesterol runs in my family, and I myself have a condition that effects my heart rate and blood pressure. American Heart Association has helped shed such a bright light on heart disease, which forces people to be aware and be proactive in their heart health. The work and research AHA is doing could help save countless lives and I am proud that I am able to contribute such a generous donation, thanks to my company, 1871.
Interested in learning more about the 1871 team? Check out our Instagram Stories to hear them share their thoughts on giving.