As a community that believes in paying it forward, 1871 allocates a cash allotment for each team member to donate to a charity of their choice as a part of their employee benefits. Here on the blog, we'll be highlighting the stories behind our team's giving. This week, meet Brittany Ferrin and Lakshmi Shenoy.
Brittany Ferrin | Chicago Children's Charities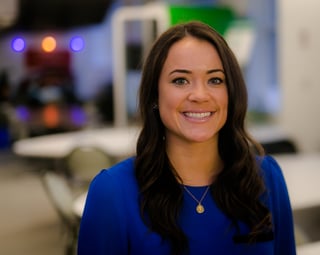 I chose Chicago Children's Charities because it's so important for children to have opportunities presented to them when they are young. When children don't have chances to learn or participate in group activities, it can have a negative impact on the choices they make when they become young adults. Chicago is close to my heart since I was born and raised in the area so I wanted to pick something local. CCC supports many different community organizations that positively impact children's lives.
Lakshmi Shenoy | Pulmonary Fibrosis Foundation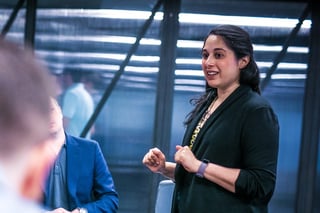 I recently lost my amazing father to idiopathic pulmonary fibrosis (IPF). This disease is not well understood, and there is no cure. However, in a year, as many people die from pulmonary fibrosis as they do from breast cancer. Because of that, I am supporting the Pulmonary Fibrosis Foundation, which works to raise awareness, provide disease education & fund research.
It is perhaps helpful to share what a dynamic man the world just lost. To thousands of scientists, he was a friend, a mentor, and an advisor. He was a founder of the Advanced Photon Source at Argonne National Laboratory, where he spent 40 years of his career. As a father, I have been influenced by his drive, his curiosity, his generosity and his humor. I am inspired to live my life as he lived his.
Interested in learning more about the 1871 team? Check out our Instagram Stories to hear them share their thoughts on giving.