Last week, 10 female entrepreneurs from Chicago's tech and entrepreneur community presented their business ideas in front of a packed auditorium at 1871. The event, which helps founders generate leads and connect with investors, officially marks their graduation from our eighth WiSTEM cohort. To celebrate this achievement, we asked them to reflect on the 12-week program in their own words. Here are their 'words of WiSTEM.'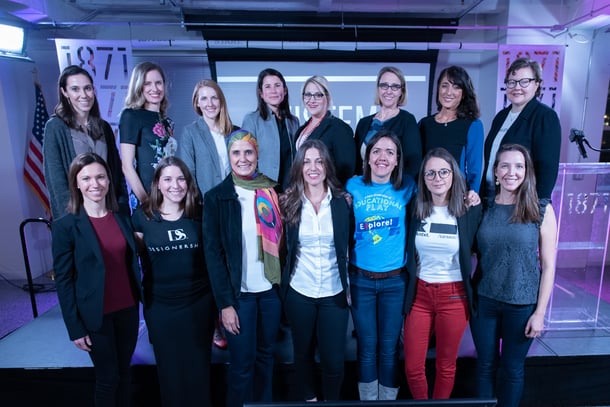 Congratulations to the 10 powerhouse female founders of WiSTEM Cohort 8!
Yesterday evening, 10 powerhouse female founders from 1871's eighth WiSTEM cohort took the stage to pitch their business ideas in front of Chicago's greater tech and business community. The showcase event, which marks the culmination of WiSTEM's 12-week curriculum, also celebrates each member's graduation from the program.
We've asked some of this cohort's graduates to reflect on the last 12-weeks and share their 'Words of WiSTEM' with our community. Here's what they said:
Congratulations to all of the founders who graduated from our eighth WiSTEM cohort! It was a privilege to share an unforgettable 12-weeks of growth and hard work with you, and we can't wait to see what you come up with next.
Are you a female entrepreneur looking to grow your business? If so, make sure you apply for a spot in our next WiSTEM cohort. Applications for the Early Spring 2019 cohort are open now through Sunday, January 27, 2019.