From those who went through one.
The Food Foundry is a Chicago-based accelerator program by Relish Works designed to support, connect, and propel innovative startups who are rethinking the food industry. Participants of Cohort 1 provided valuable advice for those looking to take the leap into an accelerator.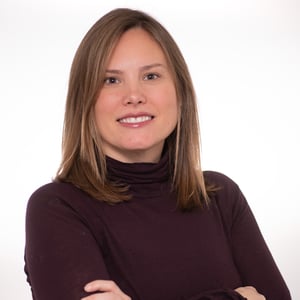 GUEST AUTHOR: Mandy Tahvonen, Managing Director of Relish Works
Last year, Relish Works launched our accelerator program, The Food Foundry, built in partnership with Gordon Food Service and 1871. For three months, our team searched the globe to find the top startups who were disrupting the broader food industry. Suffice to say, we met a ton of great folks, all-star entrepreneurs and mentors, and learned a lot along the way.
Are you an entrepreneur who's considering joining an accelerator? Have you already been accepted into a program and are just counting down the days until you can hit the ground running?
We talked to the folks who participated in our first Food Foundry cohort to gather their best pieces of advice that they would give to the next group of entrepreneurs entering or considering an accelerator program.
Here's what they had to say: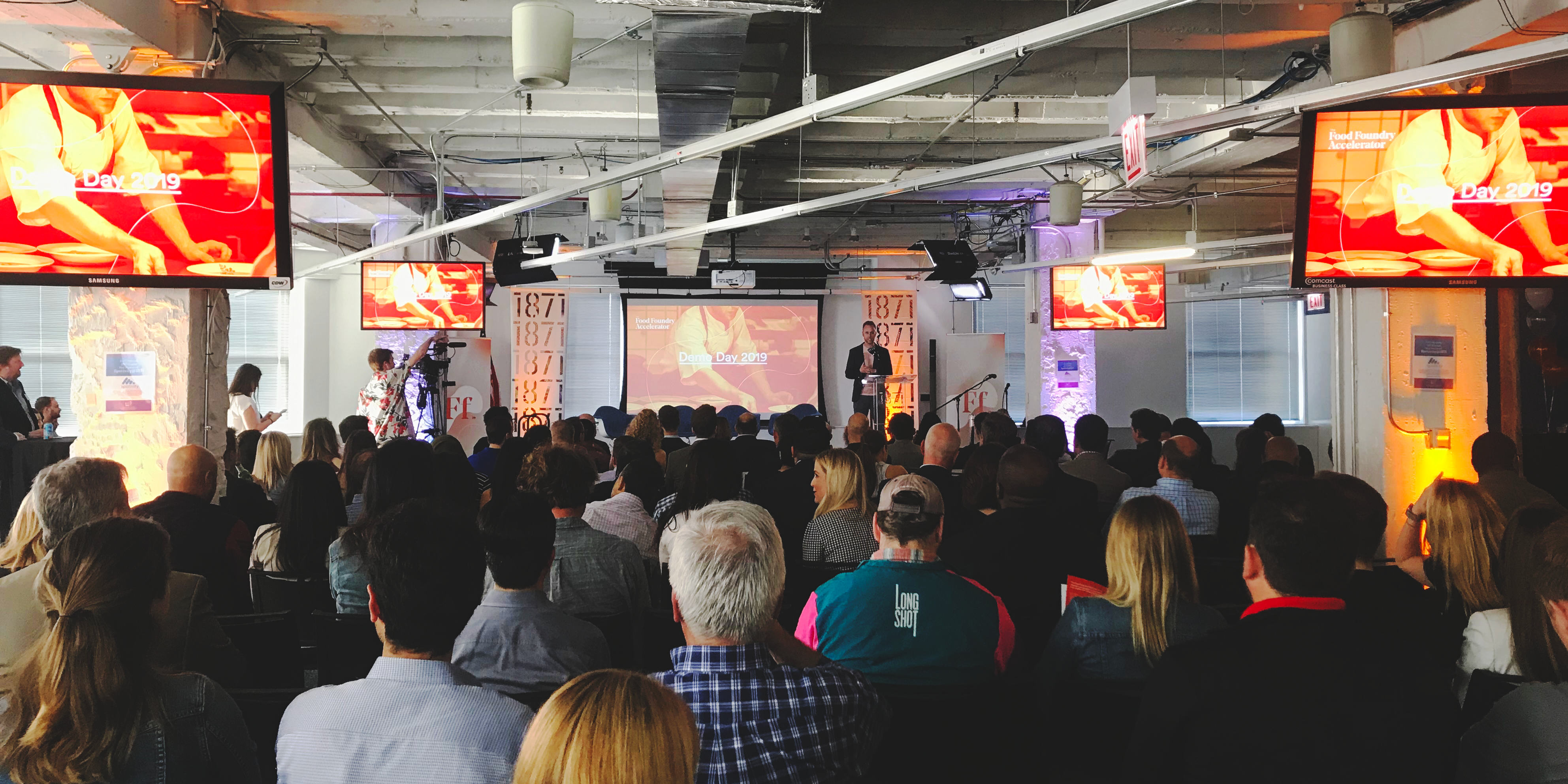 Food Foundry Cohort 1 Demo Showcase
1.) Start by Finding the Right Fit
With so many programs out there, how do you really know which accelerator is the best for you and your business?
The answer comes in three parts. Find a program that fits a.) your lifestyle, b.) your business, and c.) the network you're looking to be a part of.
For example, can you take the time away from your business to be a part of an accelerator that meets 5 days a week, or do you need the flexibility of a program that only meets once per week, or once per month? Because our startups were coming from all over the country, The Food Foundry met one week each month for 16 weeks.
"Stay in town on the weekends whenever possible. Plan time outside of the regular scheduled program to be in Chicago (or whatever city you're in) for at least 1-2 weeks to explore the city, get to know folks and better engrain yourself in the industry as a whole."
Know that when the program ends, it's not really over. So pick a network that you're excited to be a part of and support for the long run.
"There were folks that I met through the program that I still talk to every week. It's a community for life and I love that I'm a part of it."
2.) Network, network, network
Across the board, this was the #1 piece of advice from the cohort that they would give to future program participants.
"Network all the time...The actual work started after 5:00pm."
One of the best parts of being in an accelerator program is opportunity you'll have to tap into the incredible community of experts, mentors, VC's, industry thought leaders, and general community supporters who are dedicating their time and resources to make sure your business is successful. This also includes access to new customers that you may not have ever had the chance to meet had it not been for that one special connection.
Treat everyone you meet like they're about to hand you your future, but also remember that networking goes both ways.
"The informal conversations at external networking events, accelerator hosted events, general meet-and-greets, etc. were the highlight for me. I now have a large group of people that I can call upon for advice at any time, and who I will gladly return the favor if ever in need."
Help your fellow startups out and hopefully they'll do the same for you. These relationships are lasting - even after demo day - so make 'em count.
3.) You Get Out What You Put In
You have a business to build, and while some companies may think they've gotten there and are fine, there's always room to check yourself, pivot, and/or perfect.
"There are some amazing learnings that you'll get to experience on topics that may be new to you (or that you think you knew, but really didn't), such as how to maximize Google Analytics, KPI exercises, business modeling and the finance related programming. All of these workshops were valuable and forced us to re-look at our priorities."
You're about to walk into a series of classes and programming where you'll have the undivided attention of experts in the field coaching you every step of the way to help you grow your business and develop certain skills along the way. Show up on time, put your phone on silent for an hour or two, and make a point to be as present as possible.
4.) Ask and Give Feedback
Ask the facilitator for any specific help that you need for you and your business from the get-go. If there's something distinct that you really want to get out of a certain track, such as specific questions about hiring processes or equity sharing, be vocal about this.
Constructive criticism can also be immensely helpful for those facilitating the program. The feedback throughout our first cohort helped us to pivot and perfect the details in order to maximize the experience for participants.
"Tell your facilitator what you want right at the beginning and don't be afraid to share feedback along the way. If you want something, say something!"
5.) Be a Little Selfish
You're about to go through an intense experience that requires your focus and dedication. This may mean that you won't be as available as you would normally be for your friends, family and significant others.
"Prep your family and set the expectation upfront that you're going to be 'away' for a while. Everyone will be better off."
The time is going to fly during your accelerator experience. The folks who are near and dear to you will more than likely still be there when you've finished, so make the most of the moment, and immerse yourself in everything this next chapter is about to offer you and your business.
If you are a seed-stage startup that is actively pursuing disruption within the foodservice value chain and are ready to scale to the next level, apply now to be a part of The Food Foundry cohort 2: https://www.thefoodfoundry.com/