The Food Foundry is a Chicago-based accelerator program by Relish Works designed to support, connect, and propel innovative startups who are rethinking the food industry. 86 Repairs was a member of Cohort 1.
Author: Joe Gallagher, Co-Founder and COO at 86 Repairs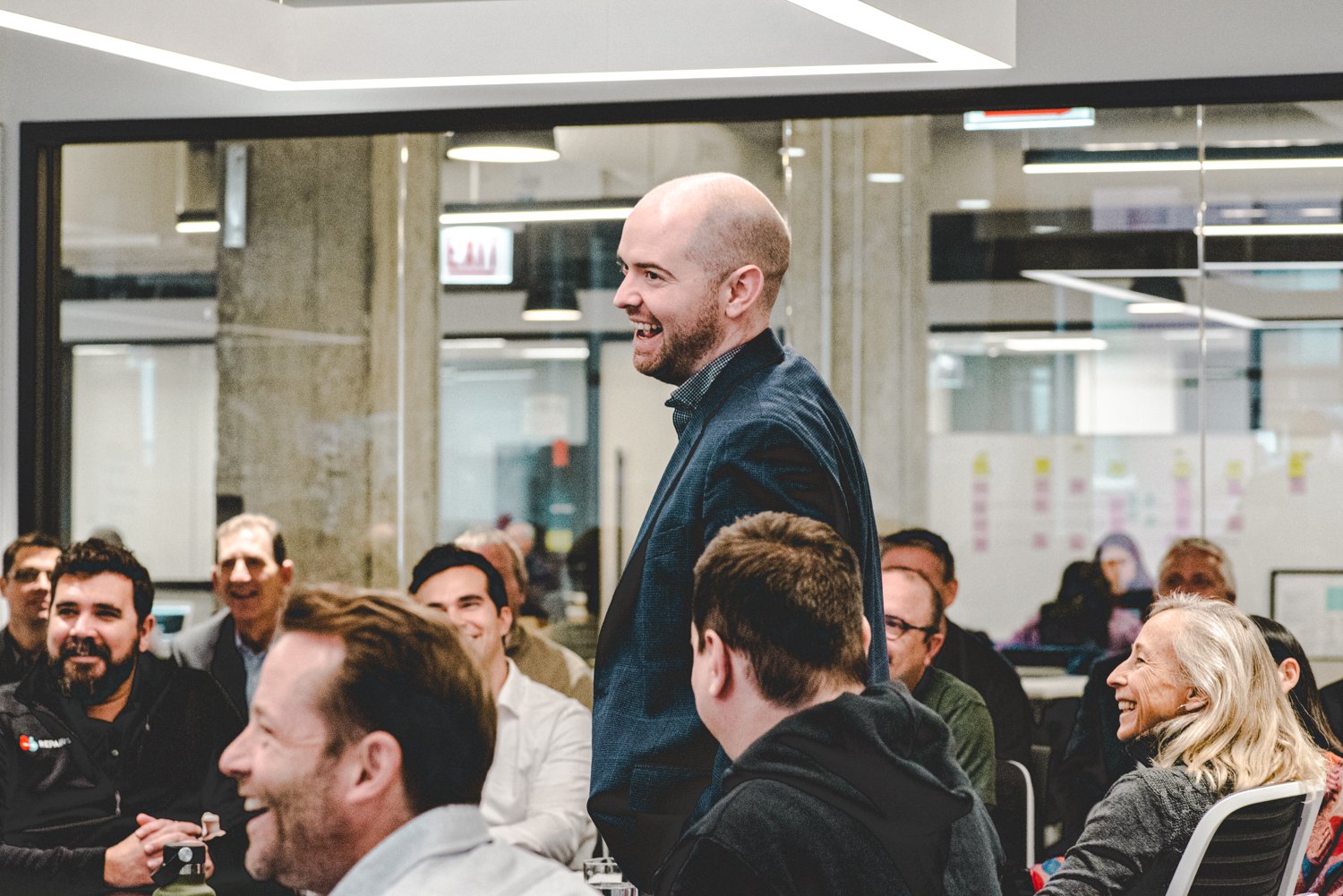 "Time is our most precious resource" has become the armor and shield for today's busy professional. Especially when it comes to rationalizing why they cannot take the time to meet with someone who isn't directly related to their interests, or give support to a request that doesn't directly move their personal agenda forward. I'll be the first to say I've used this defense when stressed and strapped for time.
That said, when I reflect on the most impactful business outcomes in my professional life, they all trace back to the unanticipated upside of meeting people widely and giving what I can without consideration of the benefits I'll receive.
18 months ago, we were a team of 3, with no funds raised, and working around the clock to service 4 paying customers across 13 locations. Fast forward. We're a team of 12 (and growing!) with a substantial fundraising round in the bank, and helping hundreds of clients every month. I can confidently say we're a tech-enabled service company on a mission to take the pain out of restaurant repairs management.
The most influential event that enabled much of our professional growth this year was our time spent in Chicago with The Food Foundry accelerator, put on by Relish Works and 1871. We didn't learn about The Food Foundry from a news article or targeted facebook ad.
We learned about the program through a personal contact running an energy consulting business out of Holland, Michigan. What was even more unanticipated was the fact that our initial introduction to said friend came via a recommendation from a friend in the healthcare industry. That relationship traces back to a time when my co-founder and I were navigating the corporate landscape.
A story I have heard enough times to know it is more than a coincidence, goes something like this:
"Yeah, I was at coffee the other day with my friend ABC. They mentioned you and 86 Repairs, so I wanted to learn more about what you all do"
When I trace the origins of this conversation, I can usually find a current customer, restaurant community member, or restaurant owner whom we've helped in a pinch - whether they're our customer or not. They've referred us of their own volition, without a direct ask or encouragement from us. These recommendations and referrals to personal connections often happen months down the road.
And they happen because somewhere along the way we were willing to give a second opinion on an equipment proposal, suggest a reliable handy-person we've worked with, or shared some other piece of firsthand insight that helps them in some capacity. These gives typically take 15-20 minutes of our time, but are increasingly beneficial to those that don't have our direct experience.
Here are 13 Rules for Meeting Widely and Giving Unconditionally that have helped us catapult our networking (and our business):
Meet widely and without preconditions
Create your own signature support - what can you provide straightforward, valuable, and simple feedback on?
Perfect your pitch - have a 10-second, 60-second, and 5-minute pitch about yourself (and your ask) ready to go
Time is precious - set crisp appointments, and avoid signing up for costly offers to help when you can't deliver
When at a networking event, make the goal to meet one to two people max - strive to have more meaningful conversations
Help is a dish best served hot - provide your support immediately following a meeting
Ask for introductions - ask the new people you meet, and those you already have a good connection with, about who else you should be meeting
Take it online - extend the connection on LinkedIn after the meeting, and promote and engage with each other's stories
Write a few handwritten notes every month, and actually mail them to the people you want to connect further with
If you are in a small city, find an excuse to have a weekly presence in the nearest big city and connect widely there as well
Ask for help yourself, ask for advice, ask for support. Asking for help isn't a weakness, and often the person on the other side of the table is validated by your request
Seek mentorship - connect with someone in your industry who knows more than you and learn from their firsthand experience
End the conversation with "What can I do to support you?"