How much does experience actually affect your bottom line? As it turns out -- quite a bit; in this guest blog post, Rocky Subramanian, Senior Vice President and Midwest Managing Director at SAP, takes a look at the experience economy and offers his insights on why experience is an important element for any business.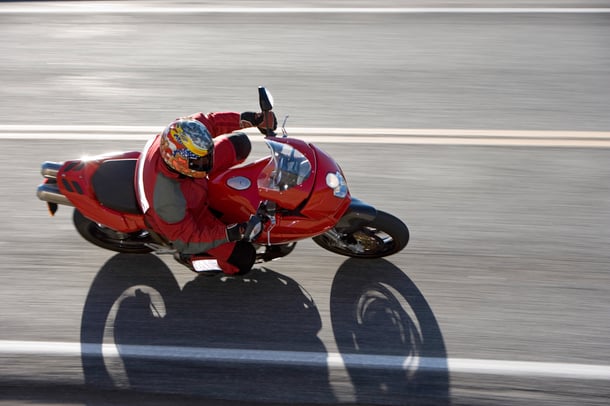 Guest Author: Rocky Subramanian, Senior Vice President and Midwest Managing Director, SAP
Summer is here and it's time to start seeing Motorcycles! My heart skips a beat every time I hear the roar of a bike as I commute home. Weekend morning rides are my favorite pastime. On weekdays, I find myself proactively volunteering to run family micro-errands, just so I can get some bike time.

You see, to me motorcycles aren't just about features - engine displacement, liquid cooling, etc. I do love talking about them and looking at my bikes in the garage, but it's also about the emotions evoked that go beyond all those features, whether the excitement that comes at the beginning of the riding season, feeling the breeze and the sheer joy when "riding the turns" (ok – not many of them near Chicago) on a cool fall day, the sense of community when I salute a fellow rider on the road, or even the disappointment when I put my motorcycle away for the winter.

Why Experience Matters
I bring this up because emotion is tightly intertwined with every interaction between a brand and its customers, regardless of type of business or market. The most positive experience one could fathom, like an amazing ride or frictionless motorcycle purchase, is what every business needs to strive to replicate.

Even a moderate improvement in customer experience generates an average revenue increase of $823 million over three years for a company with $1 billion in annual revenues, according to the Temkin Group. Businesses know that their customers are willing to pay more for positive experiences – making customers happy is the strongest driver for loyalty and differentiation – but companies must first make an effort to see their own business through the eyes of the customer.

We're living in a world where the power has shifted almost entirely to the consumer. If you aren't prepared to meet them when and where they are, there are more options than ever to go elsewhere.

It doesn't matter if you're selling candy or computers. Every business needs to invest in using the information it has – from sales to distribution to customer satisfaction – to build a better experience that can evolve in parallel with the needs of its customers.

How Businesses Should Build the Ultimate Experience

Technology is no longer a back-room function of business, it is the business. This is especially important when we talk about experience.

Businesses need to understand their purpose, their value, and the experience they want to deliver and use technology to constantly evolve and personalize that experience at scale. A business' data is what allows for this constant assessment. And not just data like transaction volume and dollars – but the why behind what they're doing.

In the experience economy we have more end user touchpoints than ever before. Your employees, customers, and other stakeholders are communicating their experiences through a host of channels and companies are doing themselves a huge disservice if they aren't gathering these pieces of information and investing in understanding what it means to in turn evolve the experience they're delivering.

To paraphrase the CEO of Qualtrics, Ryan Smith, from our recent 2019 SAPPHIRE event, it's become so important to be mindful of your X's and O's. An important part of our mission has always been to help businesses run better, which is why customers are excited about the potential to merge their O-data (operational data) with X-data (experience data) through our acquisition of Qualtrics.

Being experience-led means also being purpose-led and using constant evaluation and adjustment of this information to deliver the right experience. Think of your customers as riders on a roller coaster. Before, businesses could get by analyzing data in one-dimensional ways (i.e. in terms of roller coaster rider "emotion"). Now, technology has enabled businesses to go a layer deeper and contextualize and personalize features based on individual customer feedback. In other words, there is certainly raised emotion on roller coaster – but not everyone is having a great time nor is everyone passing out from fear.

Serving my many customers at SAP and as a consumer of many brands, it's become so clear to me that experience will drive everything in the world we live in today. Businesses that strive to create experiences that drive positive interactions with their end users will find they've put themselves in a strong position to keep those customers and grow them into loyal and long-standing advocates.

Speaking of advocating, every year I look forward to sponsoring SAP's annual Ride for Veterans on Sept 14th from our Downers Grove office to the Harley-Davidson Museum in Milwaukee. It's a great way to do what we love, give back to our Veterans, and enjoy a phenomenal experience. Come join me!
The opinions of our guest bloggers are their own and not those of 1871. To learn more about Rocky Subramanian and SAP, follow this link.