Initial Cohort of The Food Foundry to Feature Five Food Industry Related Businesses; Cohort to Participate in 16-Week Accelerator Offering Access to Mentorship, Advanced Curriculum, and Industry Resources.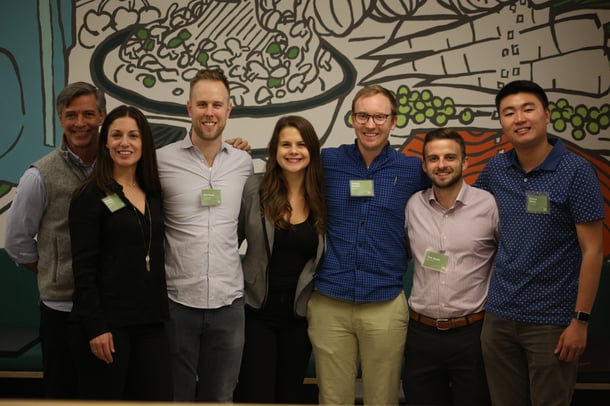 The Food Foundry recently announced the five companies that will make up its inaugural cohort -- which will begin on January 22, 2019. The Food Foundry is a Relish Works accelerator program in partnership with Gordon Food Service and 1871. Companies participating in the 16-week accelerator program will receive the resources and education necessary to support, connect, and propel innovative startups in the food industry with solutions across the food value chain. Participants will receive access to professional expertise and guidance, connections to an extensive network of foodservice entrepreneurs and operators, and key supply chain and distribution resources.
"We couldn't be more pleased with the companies joining our inaugural cohort. Each company brings a unique and disruptive solution to a problem faced within the food industry, and we are excited for Relish Works and The Food Foundry program to help accelerate their growth." – Mack Tilling, Chief Innovation Officer, Relish Works
As program participants, each company will receive a blended investment of $100,000 in exchange for an equity stake in their business. Additionally, each participant will gain access to resources from Gordon Food Service to include the following: wholesale food distribution and stores business including facilities for testing solutions, customer networks, supplier relationships, and industry experience.
"On behalf of the Gordon Food Service organization, I am thrilled to welcome and support this inaugural cohort. We look forward to supporting these founders who are leading the way in how the food industry will work differently and better in the future." – Rich Wolowski, North American President and CEO, Gordon Food Service
In addition to Relish Works' and Gordon Food Service's offerings, cohort members will have access to 1871's full suite of resources, including an expanded mentorship network of more than 500 mentors, 1,000 annual events, and networking opportunities with 1871's vast community of startups, innovators, and corporate partners.
"The food-service industry is ripe for disruption and innovation, and we couldn't be more excited for the entrepreneurs and startups participating in the inaugural cohort of The Food Foundry. By partnering with Relish Works and Gordon Food Service, we're able to provide this cohort with an extensive range of resources and expertise. These assets help ensure that cohort members have all the support they need to become the next leaders in the food industry." – Betsy Ziegler, CEO, 1871
Companies participating in The Food Foundry's first cohort include:
Each company was selected through a rigorous two-month recruitment and assessment program. From August 15 to October 15, The Food Foundry hosted calls with numerous applicants from various industries from around the world. After reviewing each application, The Food Foundry decided on 12 finalists, who spent two days in Chicago completing a final review process that included interviews, networking, and a pitch competition. Out of the 12 finalists, 5 companies were chosen to participate in The Food Foundry's maiden cohort.
To learn more about The Food Foundry Accelerator's inaugural cohort and its members, follow this link.