Networking just got easier for the 1871 community. 1871 has partnered with Brella, a startup based out of San Francisco, to power a four-part series of networking events in 2018. Brella is a networking tool for events that matches participants based on their business interests and sets up mutually beneficial appointments.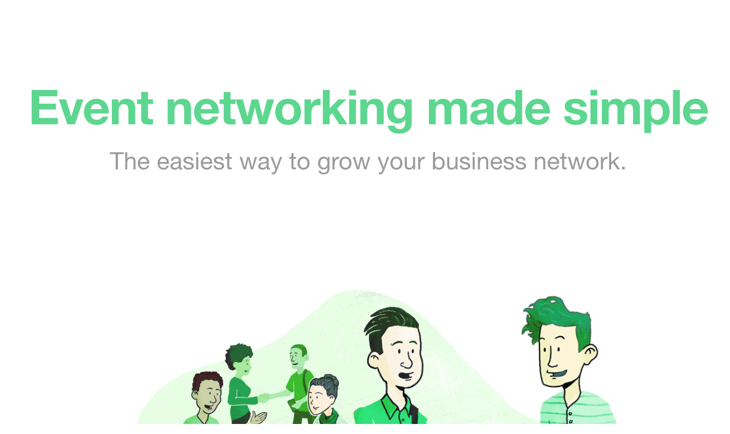 Since its founding, Brella has generated over 300,000 one-on-one meetings with about four meetings booked by the average user.
"Brella makes networking less daunting and more accessible with software that profiles attendees based on what they are seeking and offering at the event. The Brella algorithm is then able to find the most relevant connections and match attendees appropriately. We launched in 2016 and since then Brella has been used in over 35 countries and hundreds of events globally." —Jyrki Paananen, COO, Brella
The events will take place once a quarter and facilitate connections between different groups in the 1871 community: member to member, mentor to mentor, member to corporations and sponsors, and member to community partners. The first event of the series will take place in March 2018 and will focus on mentors connecting with mentors.
One of the app's most distinct features is the ability to chat with matches prior to the start of the event. 1871 members will be able to set the agenda for their speed networking matches prior to the start of the event and follow up with matches after the event ends. The features of the app ensure that participants will increase the efficiency of their meetings and find more meaningful connections.
Most notably, Brella worked with TechCrunch to facilitate networking during Disrupt San Francisco 2017 which hosted about 485 startups over the course of the three-day show.
1871 has been hosting speed networking since 2016, with the most recent event taking place at the end of this past summer. 75 members participated in the event, yielding 624 matches during nine rounds of meetings.
"I felt energized by the whole experience, not only in terms of the people I met and the ideas I came across, but also further validating our vision and feeling like this was truly a special community to be part of." —Carlos Frederico Rosenwald, Founder of Story Street Labs.